Enjoy watching a video playlist tour of Country Singer Homes including: Luke Bryan, Carrie Underwood, Blake Shelton, Miranda Lambert, George Strait, and more. . .
Watch this Country Singer Homes video playlists to see a video tour of top country star homes.  The video playlist features country singer home tours for:
Carrie Underwood (Tennessee)
Miranda Lambert (Tennessee)
Luke Bryan (Tennessee and Florida)
Blake Shelton (Oklahoma Lake Texoma Home and Ranch)
Faith Hill and Tim McGraw (Island and Home in the Bahamas)
Shania Twain (Beach Home in the Bahamas)
George Strait (Texas)
Ronnie Dunn (Tennessee)
Kenny Chesney (Tennessee)
and more . . .
Watch the Country Singer Homes video playlist to see a home video tour for each country music artist and see additional photos and details below.
Country Singer Homes (Video Playlist)
Which Country Singer Homes did you like the best?  Let us know in the video comments and see more photos and details below.
Carrie Underwood's Forever Home
Carrie Underwood's forever home has over 300 acres to roam and is perfect for kids, horses and Carrie's three dogs.  In an interview with Country Living, Carrie Underwood discussed her desire to put down permanent roots and her dream home requirements.  The "Forever Home" was completed on a stunning 300-acre + stretch near Nashville (outside of Franklin, TN).  Since moving in in 2018, the couple has been keeping the new property very private.  Carrie has not released any tours of the inside of the new home and mostly shares outdoor pictures with the horses.
 Miranda Lambert's Home and Tennessee Horse Farm
Miranda Lambert's home and horse farm are the perfect escape for the country music star and her horses, dogs, and other pets.  Not long after splitting from fellow country music superstar Blake Shelton in July 2015, Miranda Lambert plopped down $3.4 million and relocated to gorgeous 400-acre farm near Primm Springs, Tennessee.  This small town and her horse farm is roughly an hour drive south of Nashville.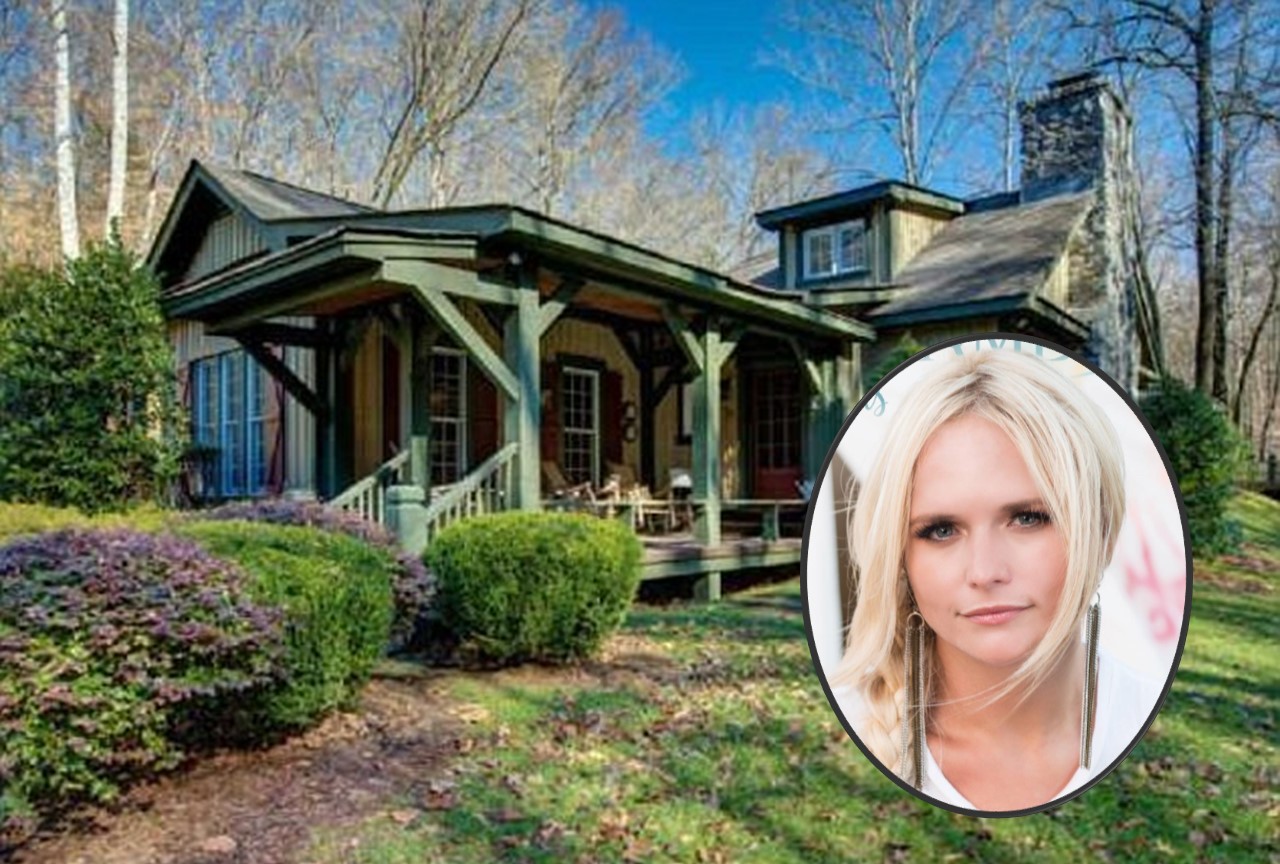 Luke Bryan's Tennessee Farm
Luke Bryan's Farm and home is everything that he and Caroline wanted for raising children.  The home, guest house and party barn were designed by local interior designer Chad James on their 150-acre property.  The inspiration for the barn came from Bryan's visit to Blackberry Farm just outside of Knoxville.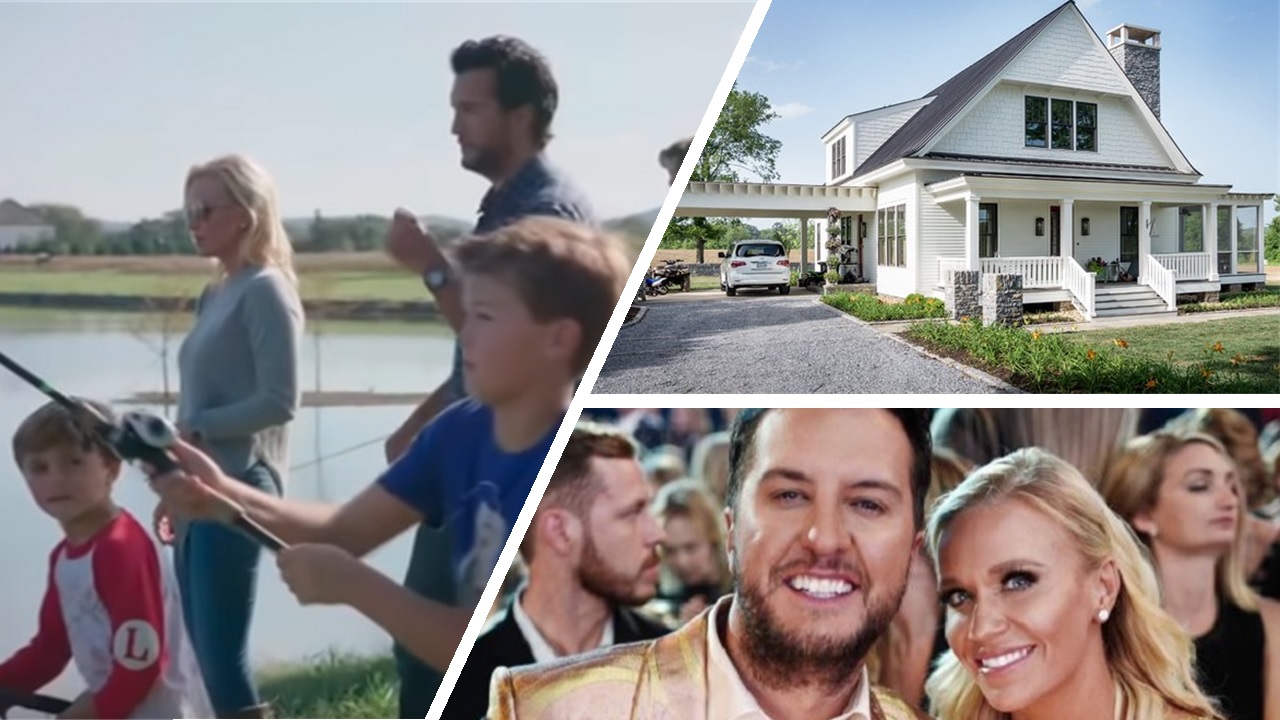 Luke Bryan's Florida Beach House
Luke Bryan's Florida Beach House makes the perfect compliment to their farm living in Tennessee.  When tired of winter, the entire family can escape to Santa Rosa, Florida and enjoy the Florida sun and the sugar white sand.  The four-story beachfront home can house the entire family.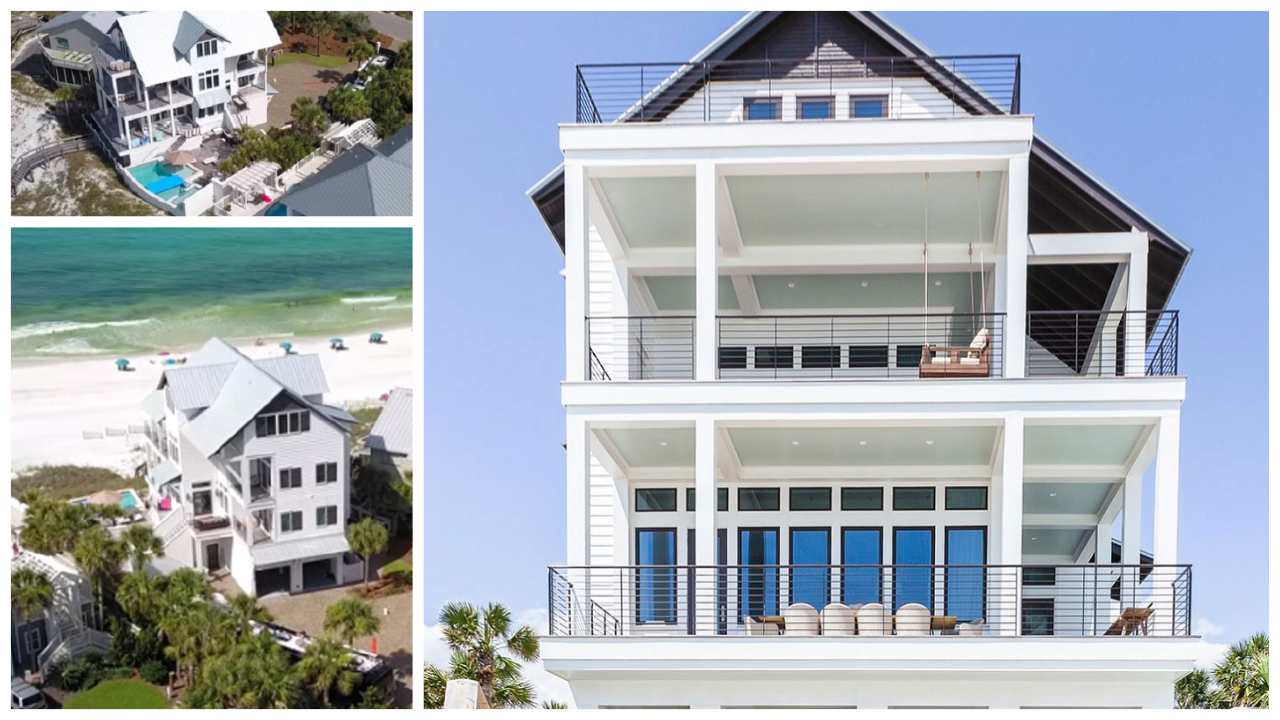 Blake Shelton (Lake Texoma Home near Kingston, Oklahoma)
Blake Shelton's Lake Texoma home is a group of houses that the country singer owns including a main house and three guest bungalows.  Blake Hawaii style main home and three guest houses took a few years to finish (started build in 2015 and finished early 2018).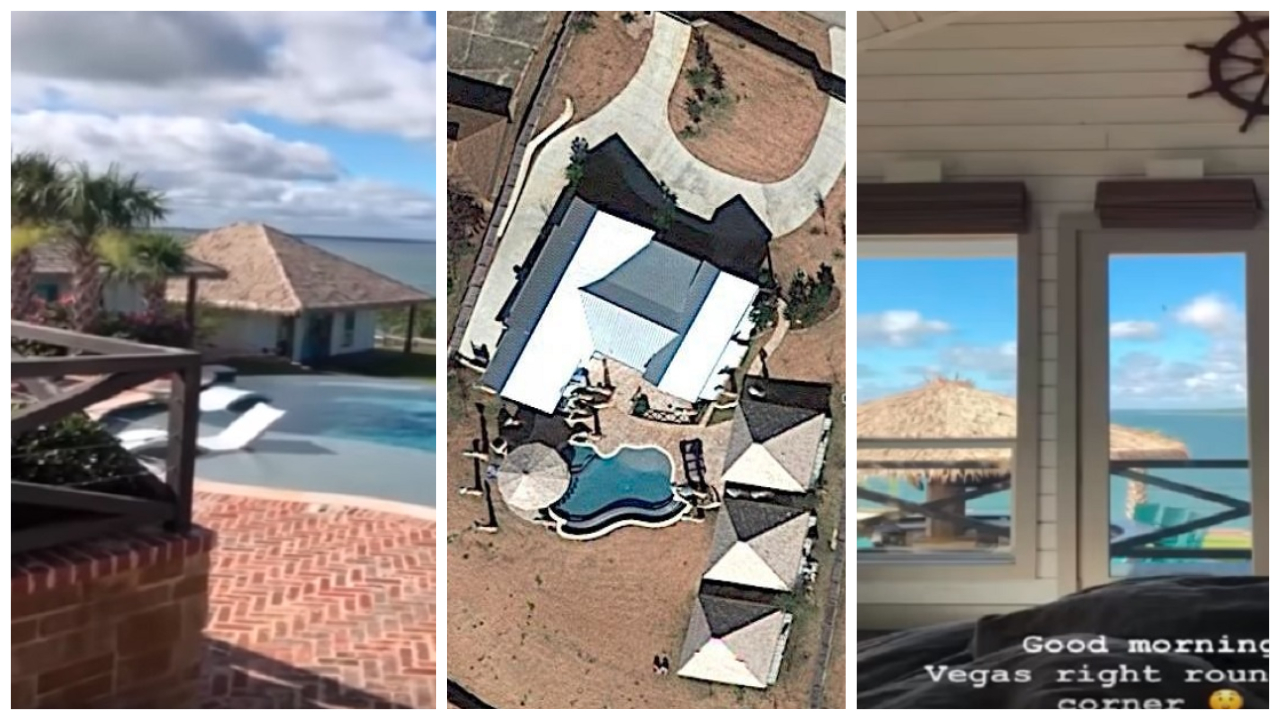 Blake Shelton (Oklahoma Ten Point Ranch)
Blake Shelton's ranch property is stunning with ponds, creeks and a river that flows through his wooded lands.  The Ten Point ranch is just a 1 hour drive from his Lake House and 5 minutes from the small town of Tishomingo, Oklahoma.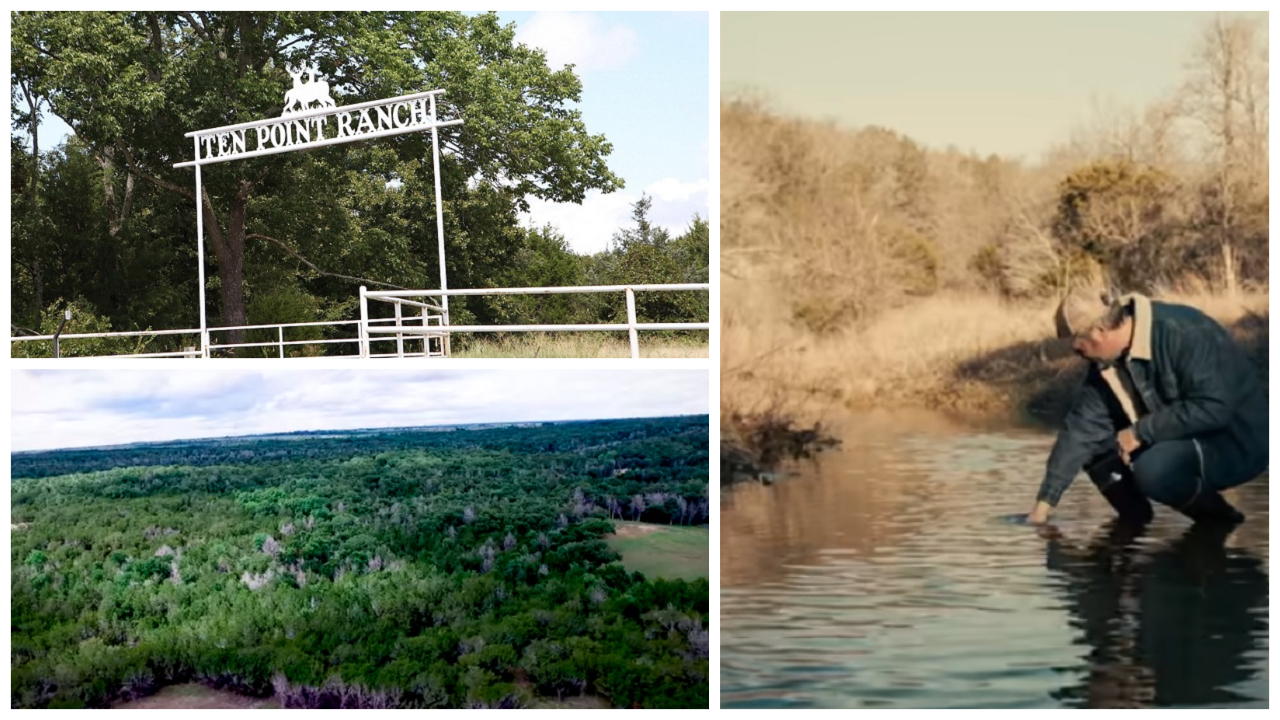 Faith Hill and Tim McGraw Island and Home in the Bahamas
Faith Hill and Tim McGraw's island retreat is the perfect get away from stress in this world.  Yes, country music power couple Tim McGraw and Faith Hill officially have it all— including a 20-acre island they call "L'île d'Anges" located in the Bahamas. According to an in-depth 2017 feature by Architectural Digest, the stars bought the private island in 2003 and took it from a humble collection of rustic pavilions to an estate worthy of Nashville royalty.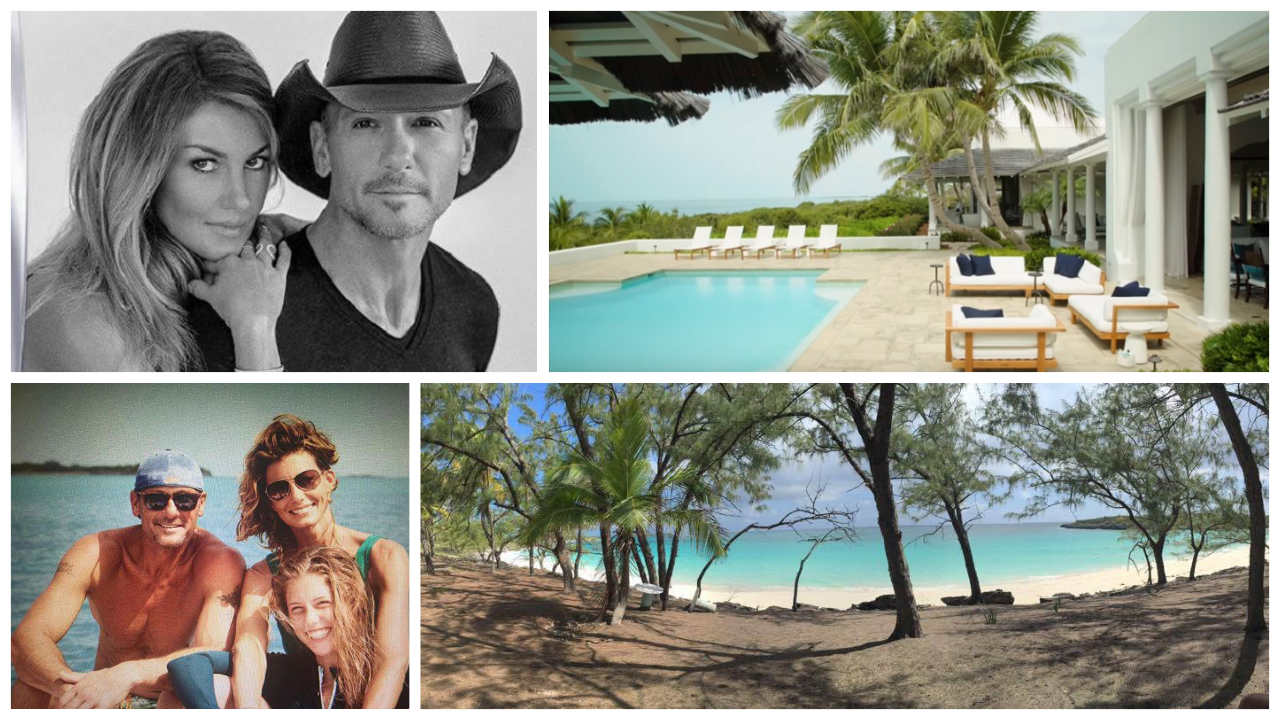 Shania Twain (Bahamas Beach Home)
Shania Twain's home in the Bahamas has one acre of pristine white sand beach and has amazing views of the emerald green and turquoise water.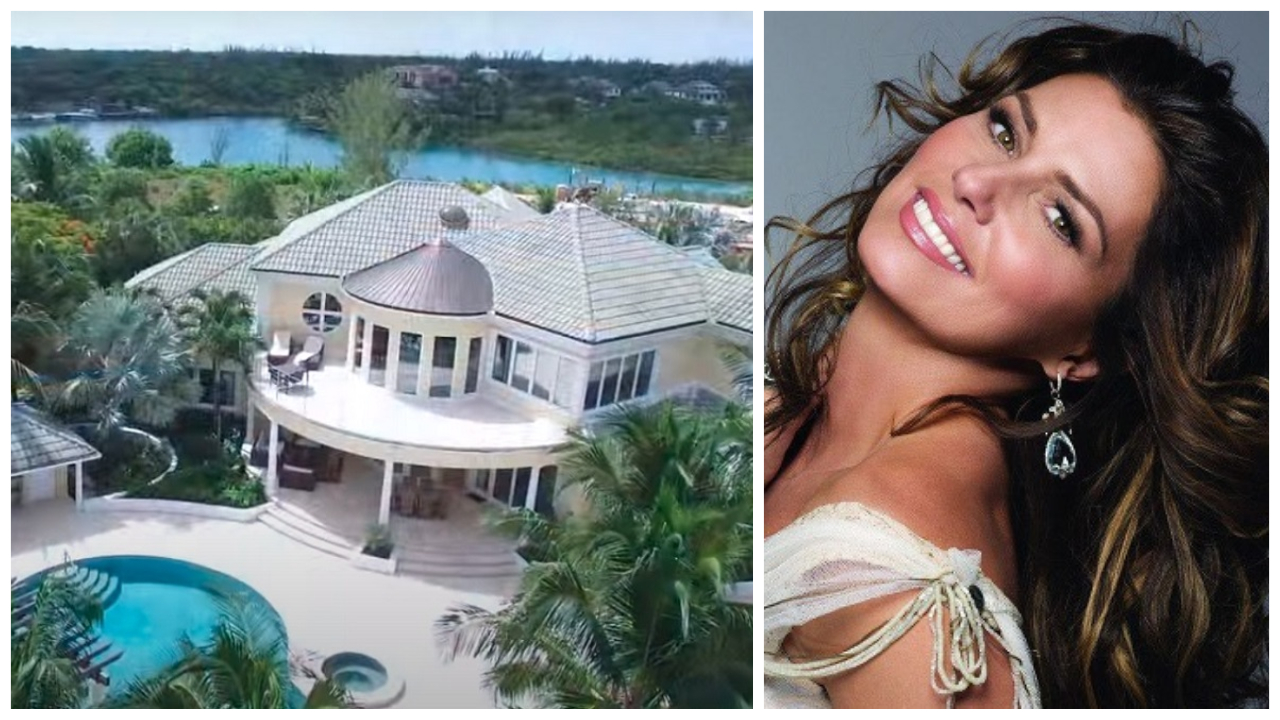 George Strait (San Antonio, Texas Home)
George Strait's Mansion outside of San Antonio, Texas is fit for the King of Country.  Every king has his castle and the 'King of Country Music' George Strait and wife Norma Strait placed their breathtaking San Antonio estate on a hilltop with stunning views.  The 7,925-square-foot custom adobe mansion commands the entire hilltop and sits on 12.2 acres of land.  This property is currently listed for sale.  George and Norma own several ranches and other homes in Texas.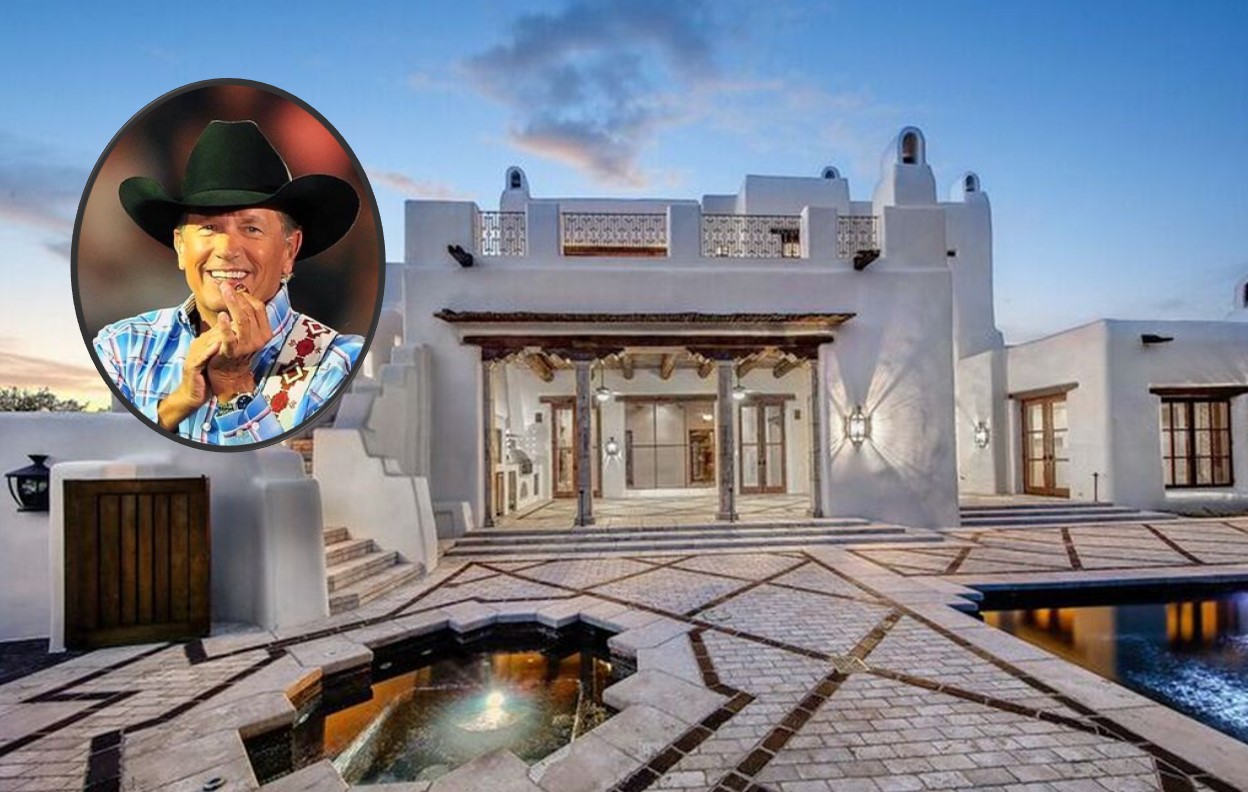 Ronnie Dunn's Tennessee Home
(of Brooks and Dunn)
Country music star Ronnie Dunn's home outside of Nashville, Tennessee include a main house, party barn/guest house, horse barn, green house, and pool/spa.  Ronnie purchased the home and 600 acres back in 1996 and has made several improvements on the property since.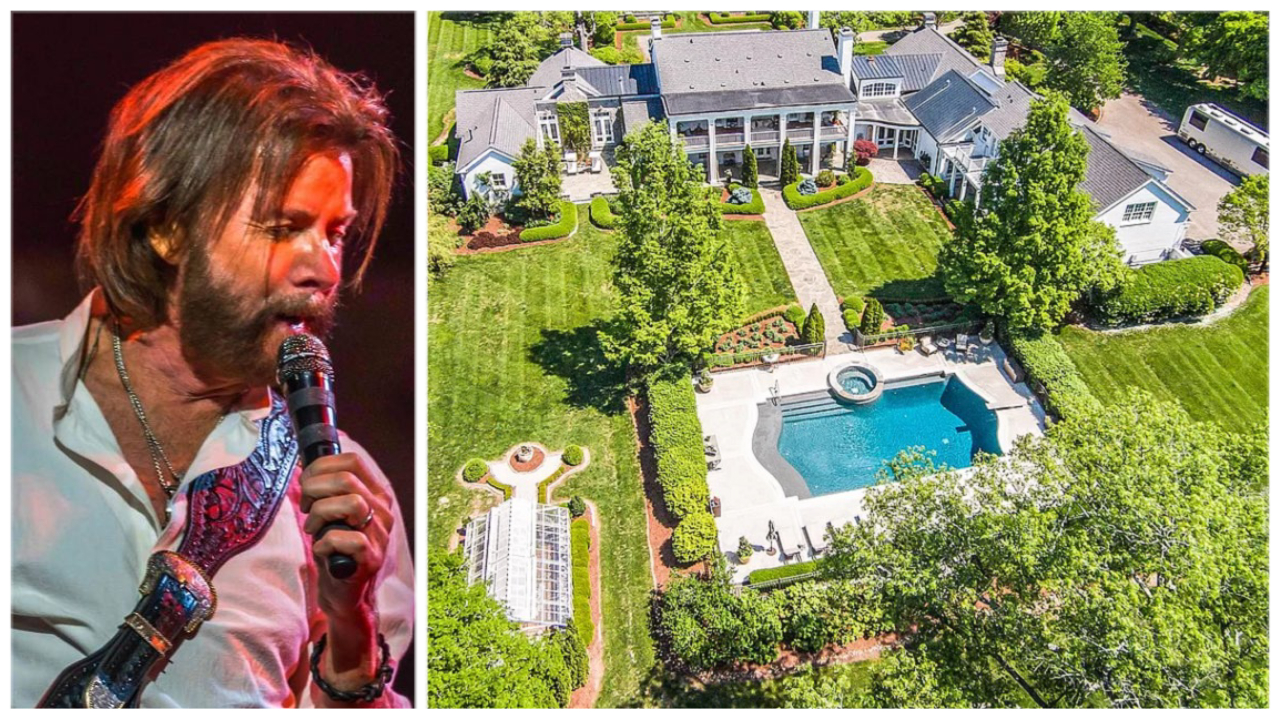 Kenny Chesney (Home in Tennessee)
Kenny Chesney's home in Franklin, Tennessee is a custom crafted masterpiece perched on a hilltop with panoramic views.  Kenny purchased the sprawling mansion and 30 acre property in 2010 for a reported $9.25 million with an adjoining seven acre property for an additional $755,000. The 11,143 square foot villa is called Belle Luce (Italian for "beautiful light").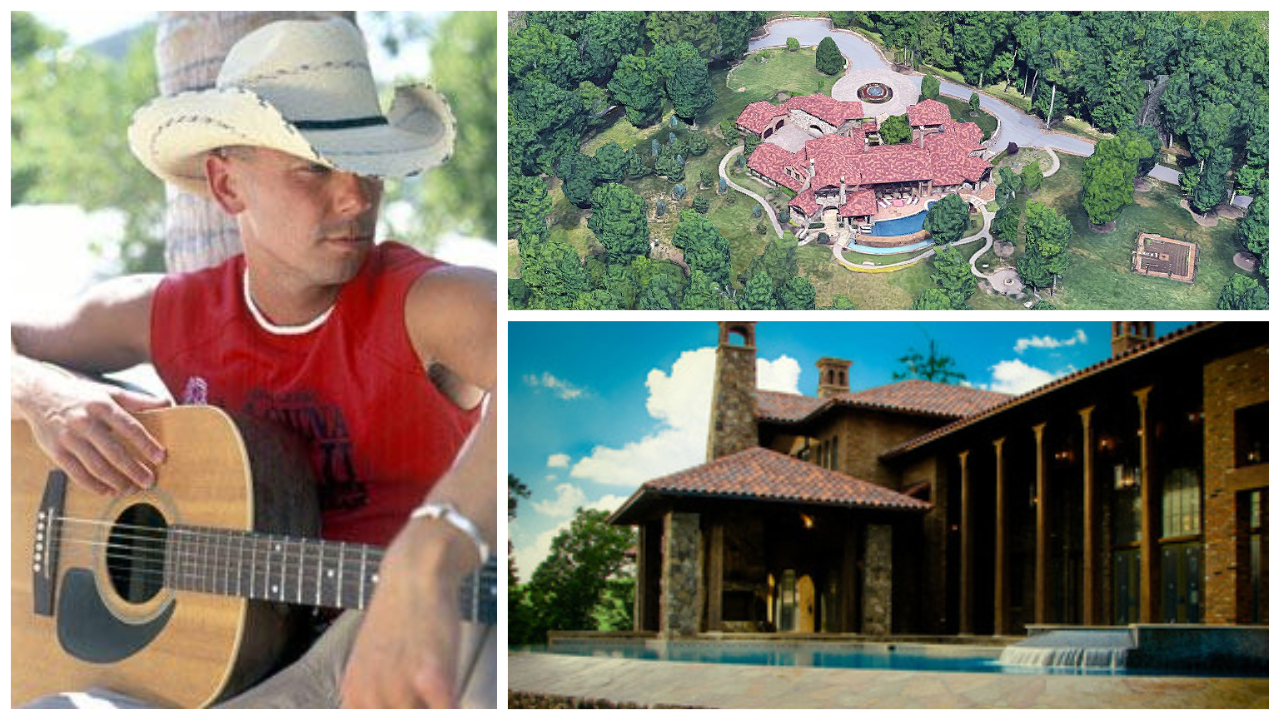 Let us know in the comments which home is your favorite and remember to "share" the Country Singer Homes video playlist with other country music fans.