Enjoy watching Blake Shelton's ranch property video tour of over 1,300 beautiful acres in Oklahoma that is just a 1 hour drive from his other home on Lake Texohma.
Blake Shelton's ranch property is stunning with ponds, creeks and a river that flows through his wooded lands.  The Ten Point ranch is just a 1 hour drive from his Lake Texoma House and 5 minutes from the small town of Tishomingo, Oklahoma.  Blake Shelton and his girl friend (Gwen Stefani) continue to split their time between Oklahoma and Los Angeles, which seems to be working out just fine for the couple.  Watch the video tour of Blake's ranch property and see additional photos and details below.
Blake Shelton's Ranch Property (Video Tour)
Gwen's entire family has visited Oklahoma including her parents, brother and kids. The Lake House is where Blake wrote and recorded his album "Lake Texohma Shore" and the house has a built in recording studio.  This is also where Blake recently recorded his "Hell Right" song that features Trace Adkins. The lake house is just a one hour drive from Blake's Ten Point Ranch.
Blake Shelton's Lake House (Lake Texoma)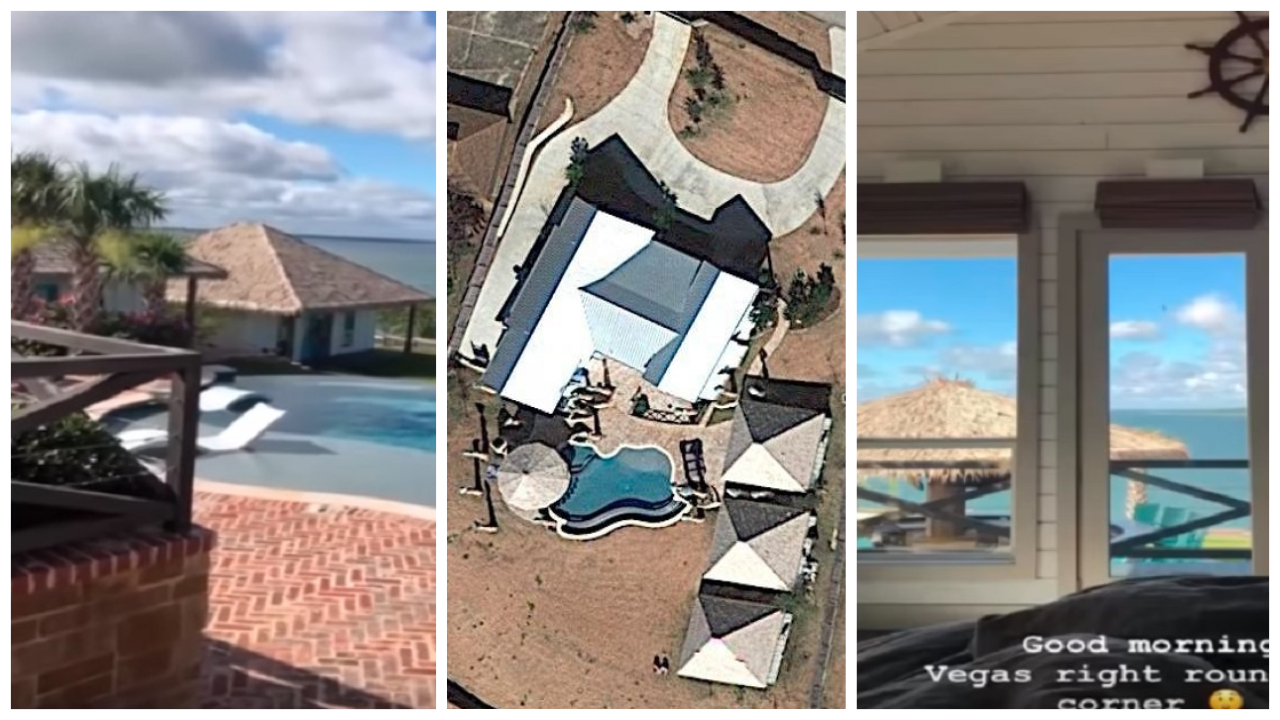 Blake's "God's Country" and "Hell Right" music videos were filmed on his Ten Point Ranch property.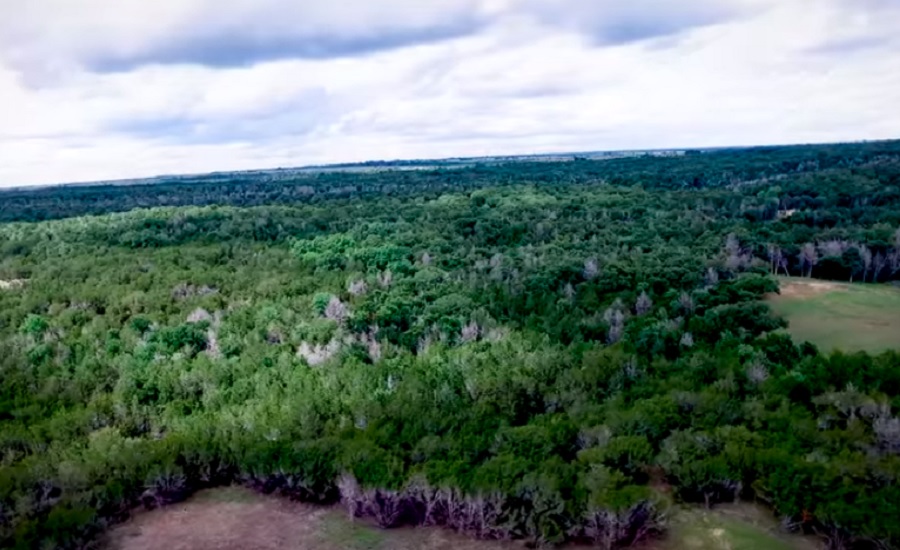 Blake Shelton's ranch property is located just outside of the small town of Tishomingo, Oklahoma with a reported population of less than 4,000 residents.  Blake has called Tishomingo his home for over a decade (after moving from Nashville).  The ranch is an impressive 1,382-acres acre property with a house, horse barn and shed to store his tractor.  Blake is an avid outdoors-man and enjoys hunting, fishing, planting crops, and riding horses.  The ranch provides plenty of space do be outdoors and do everything he loves.  Gwen Stefani has grown to love the area and enjoys riding horses and escaping the Los Angeles Paparazzi.  Blake even planted Gwen her very own wildflower patch, which Shelton prepared for her with his tractor.  Blake's restaurant and attached "Dog House" music/dance venue is located  214 W. Main in Tishomingo, OK.  The small town is close to both the Lake House and the Ten Point Ranch.
Blake's Ole Red in Tishomingo, Oklahoma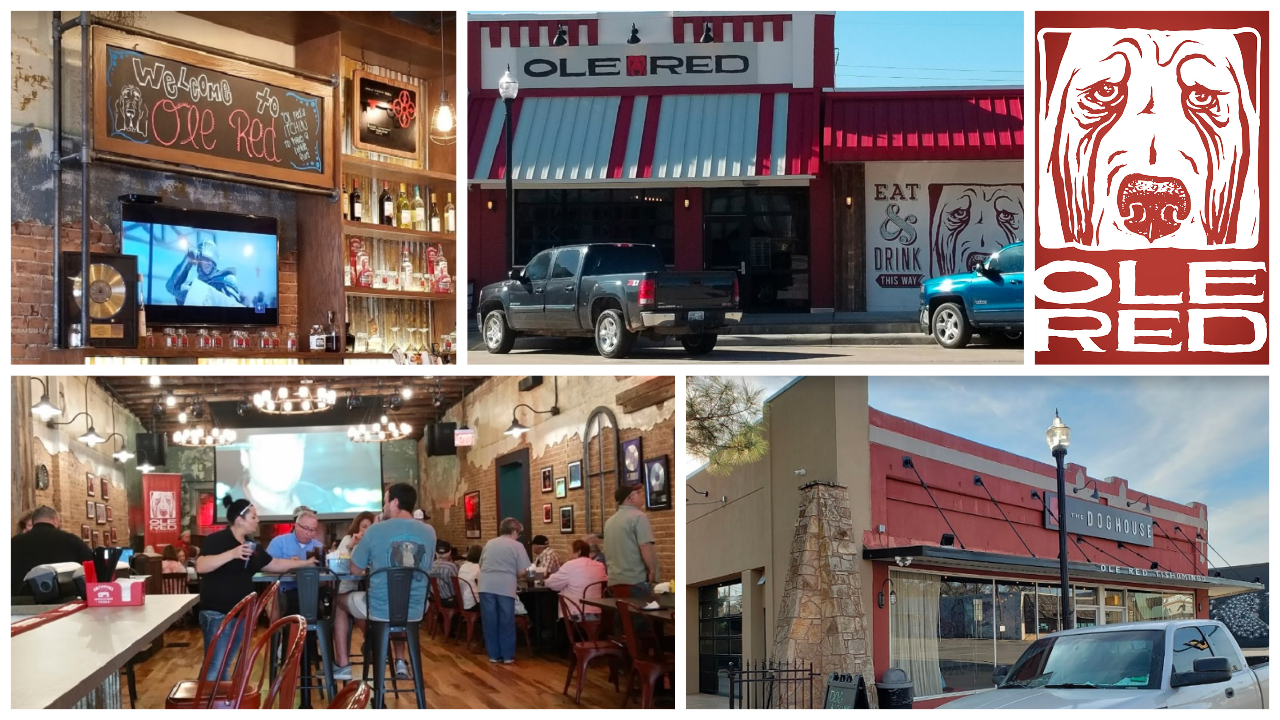 The Ten Point ranch is currently listed for sale since around 2017, for $4.7M.  The house on the ranch has 4 bedrooms and 2 baths and is more of a hunting property versus Blake's Texoma Shore lake property that has plenty of housing for over 20 guests.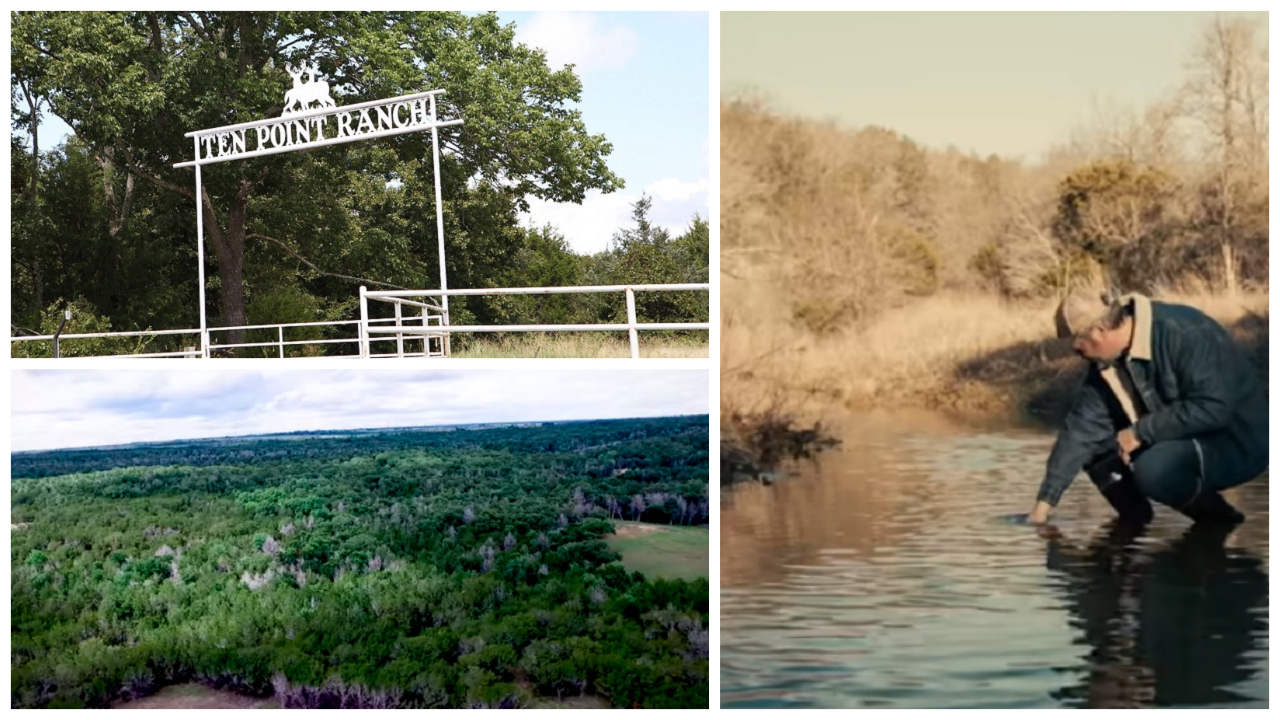 Blake Shelton's ranch property has the following description in the current Property Real Estate Listing:
Description of Ten Point Ranch Listed for $4.7M
"This spectacular 1382 +/- acre sporting ranch is one of the best in Oklahoma, only 2.5 hrs. from Dallas, Texas and Oklahoma City, Okla. This ranch is outfitted for the serious hunters and has been managed for years for hunting.  This world class ranch offers a spacious 2,150 +/- sq. ft. four bedroom, 2 bath barndominium home, a two-stall horse barn, and a 1,440 sq. ft metal implement shed. The Ranch has over 30/- acres of established plots for waterfowl hunting. There is an additional 100 acres of high fence, all strategically placed on the Ranch.
The ranch provides great hunting for deer, hogs and turkey. Additional regional recreational opportunities include excellent trout fishing on scenic Blue River and striper fishing on Lake Texoma. Lake Texoma is less than a mile from the ranch and has tremendous crappie, bass and striper fishing. The Tishomingo National Wildlife Refuge is across Highway 22 from the Ranch. The Refuge has fabulous birding and hiking opportunities. For the boating enthusiast Lake Texoma is a spectacular lake for water skiing and boating".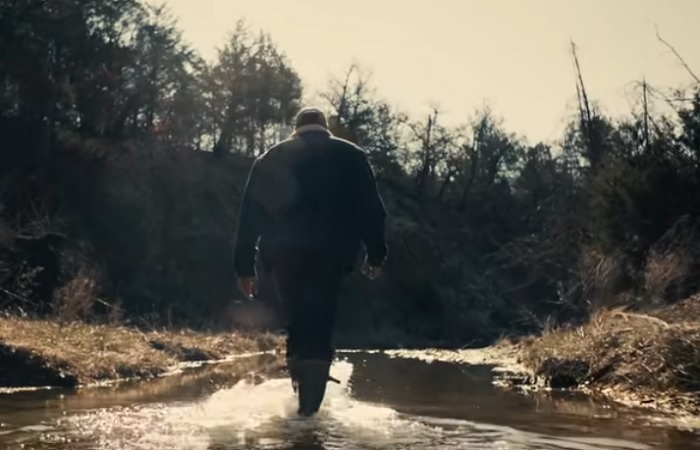 Blake's listing of the ranch property appears to be an indication that he will be spending more time at the Lake Texoma property and time in Los Angeles.
Related article:  Blake Shelton's Lake House property