Enjoy a video tour of Blake Shelton's Lake Texoma home and property including his favorite lake house activities. . .
Blake Shelton's Lake Texoma home is a group of houses that the country singer owns including a main house and three guest bungalows.  Blake's Hawaii style main home and three guest houses took a few years to finish (started build in 2015 and finished early 2018).   Watch the video tour of Blake's Lake Texoma home property and see additional images and details below.
Blake Shelton's Lake Texoma Home (Video)
Blake's home on Lake Texoma is located in the Soldier Creek neighborhood and is close to the town of Kingston, Oklahoma.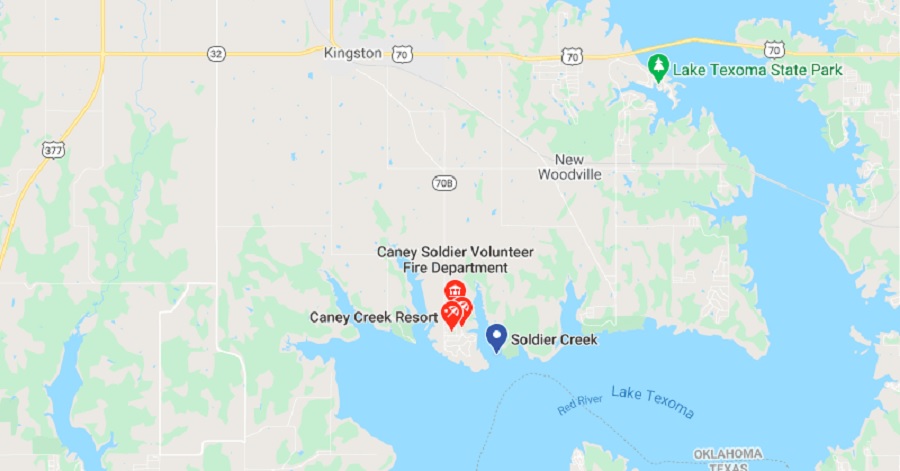 Blake Shelton's Lake Texoma Home Property:  First House
Blake's first Lake House was reportedly finished in 2015 by ETonline.  However, locals have posted that this is not Blake's house and that he only owns the Hawaii themed house below.  Blake has stated that he recorded the "Texoma Shore" album from his home studio on Lake Texoma and that album released in November of 2017.  The Hawaii themed property was not fully finished until early 2018.  So, it is unclear whether Blake owns two homes on Lake Texoma or if he lived and recorded from the Hawaii themed house long before the house and landscaping were finished.
Blake's Reported First House in 2015 is in Controversy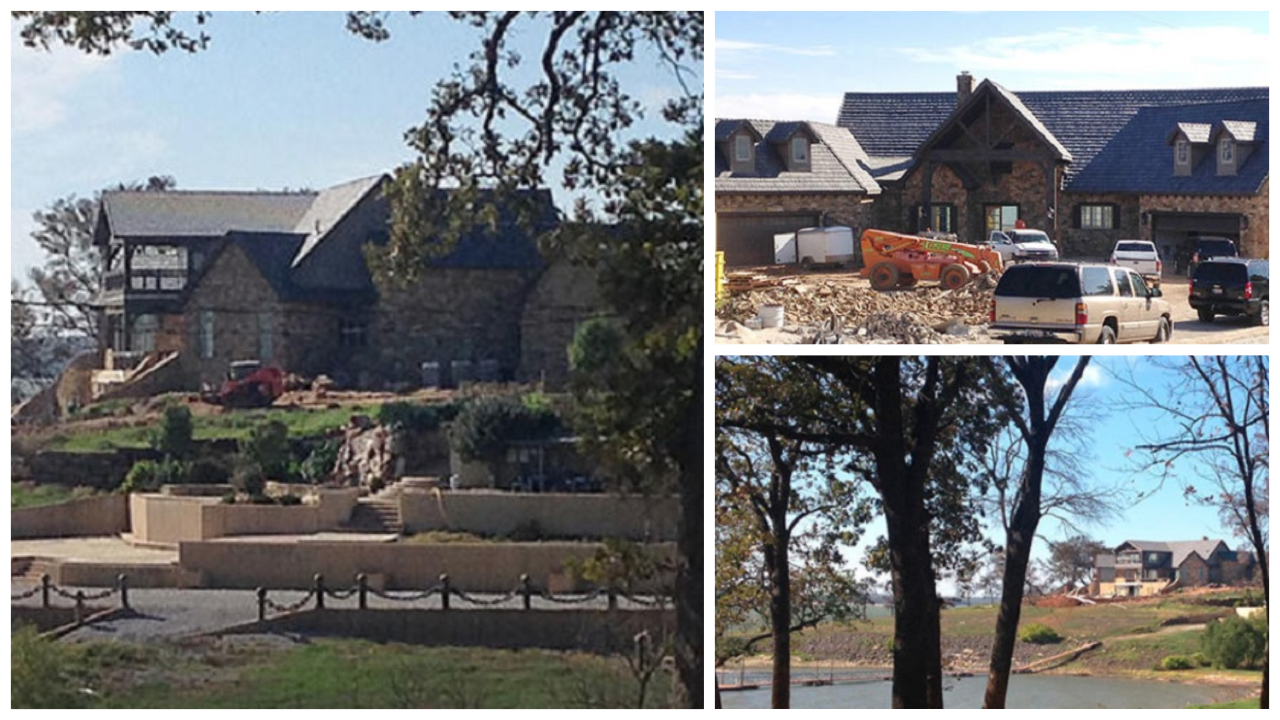 Blake's Hawaii Style Lake House
Blake constructed the Hawaii themed property and owns this home for sure.  There are plenty of images and recorded visits to the Hawaii themed property.  Blake finished the addition of the Hawaii themed house expansion on his property in early 2018.
Blake's Hawaii Style Lake Home on Lake Texoma, Oklahoma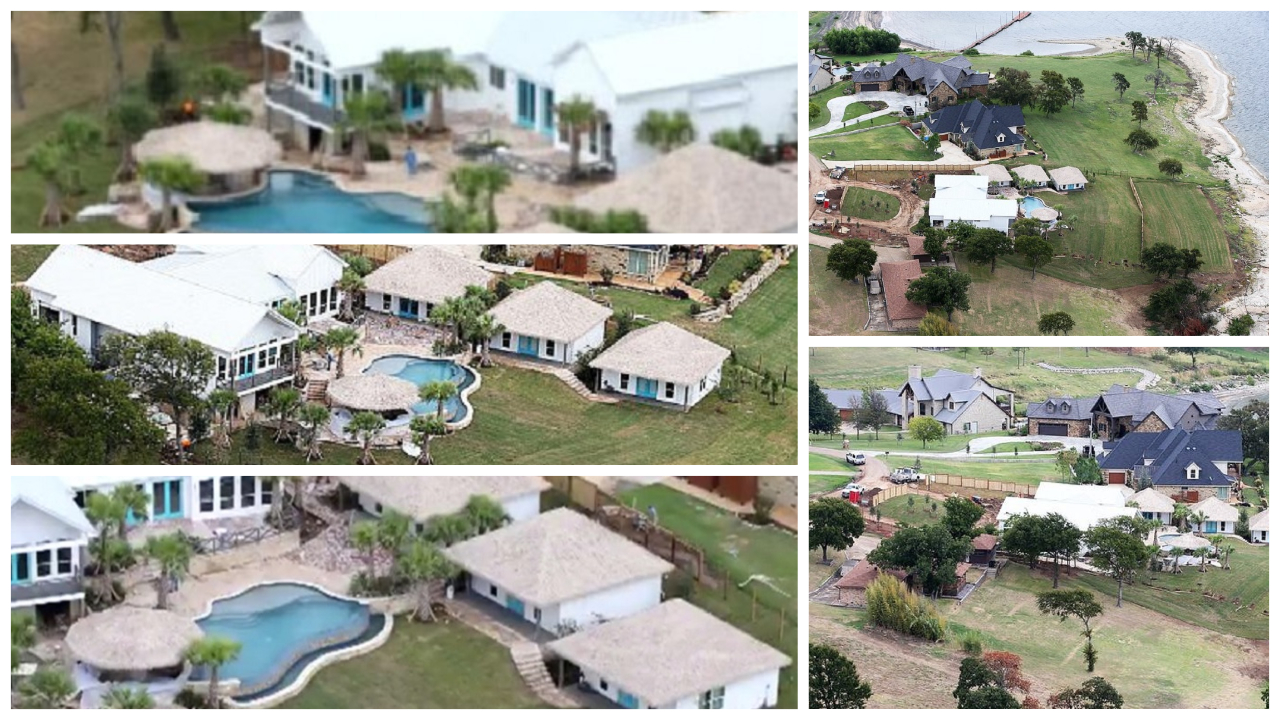 The backyard of the Hawaii style Lake House is the center point of the property with a nice swimming pool and an attached swim-up tiki bar. There are also three hut-style guest quarters complete with grass roofs. The master bedroom features a balcony that overlooks the pool and lake.  The tropical-themed home has it's own private beach shoreline of  Lake Texoma as the largest lake in the state of Oklahoma.   Blake was born in Ada, Oklahoma that is not far from Lake Texoma.  Blake enjoys the tropical feel of vacationing, he decided to bring a bit of that to the heartland and added several palm trees on the property.  The all-white tropical home features aqua blue doors and shutters and a great view of the pool and lake.
Blake Shelton's Hawaii Themed Main House and 3 Bungalows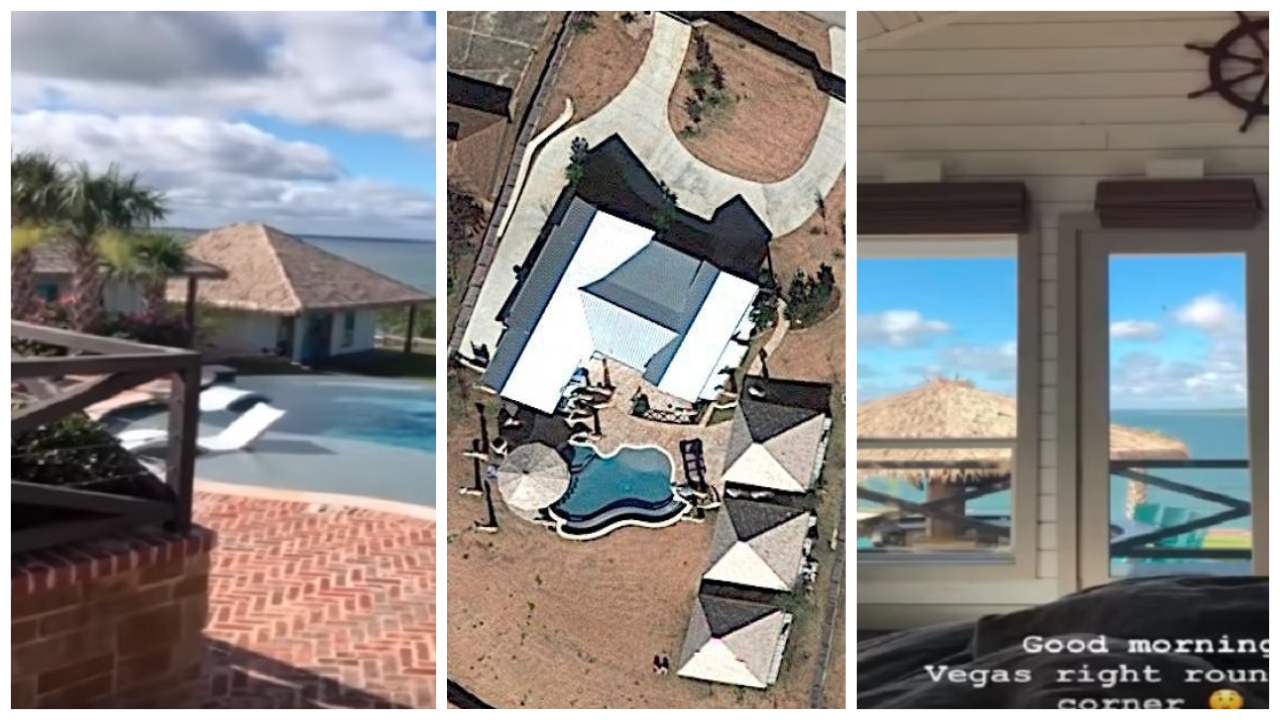 Blake's Lake Texoma house and studio is also where Blake recently recorded his "Hell Right" song that features Trace Adkins.  After some research, we believe that it is likely that Blake only owns this home on Lake Texoma.  Since this house has a recording studio, Blake likely lived in one of the guest houses and recorded the "Lake Texoma Shore" album from this property before the main house and landscaping were finished..
Blake Shelton's Lake Texoma Home Activities
Blake Shelton and Gwen Stefani will continue to split their time between Oklahoma and Los Angeles, which seems to be working out just fine.  Gwen's entire family has visited Oklahoma including her parents, brothers and kids.  Gwen Stefani and her kids enjoy plenty of adventures at Blake's Lake Texoma property including:  swimming, boating, fishing, and jet skis.
Lake Texoma Boating with Gwen Stefani's boys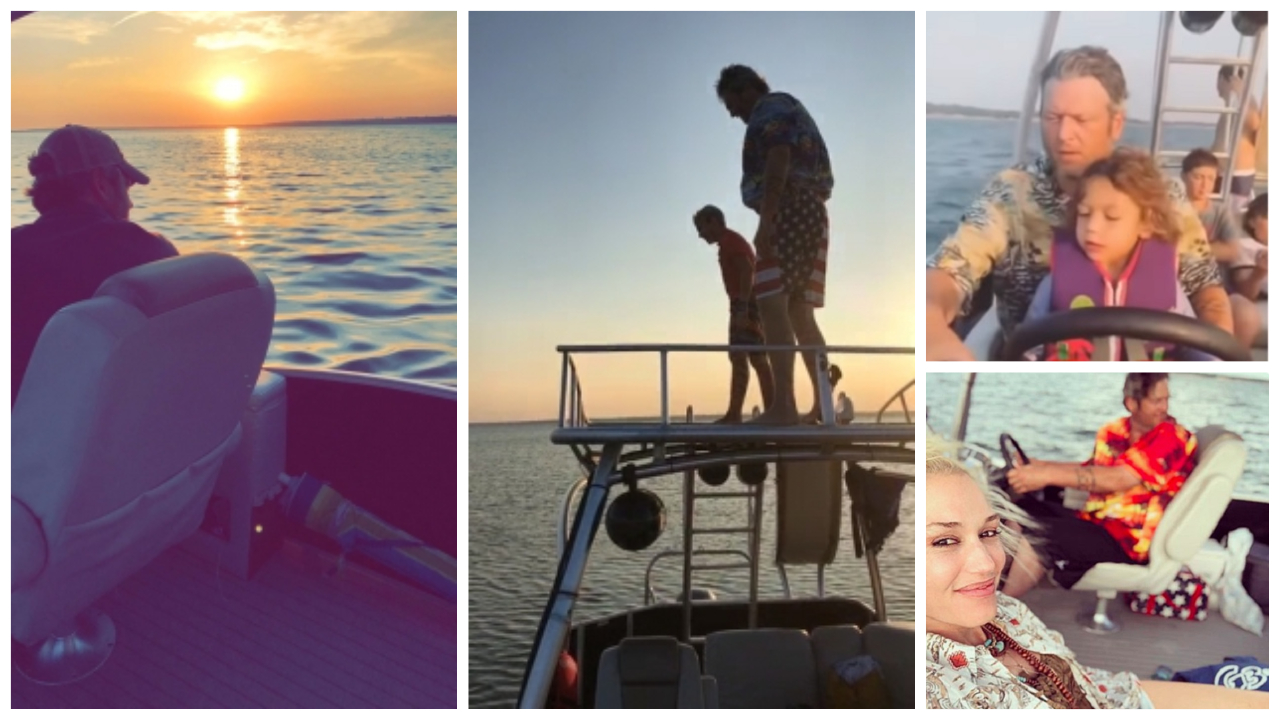 Blake Fishing with Gwen's 3 Sons
Blake has always been an avid fisherman and he enjoys teaching Gwen's sons how to fish.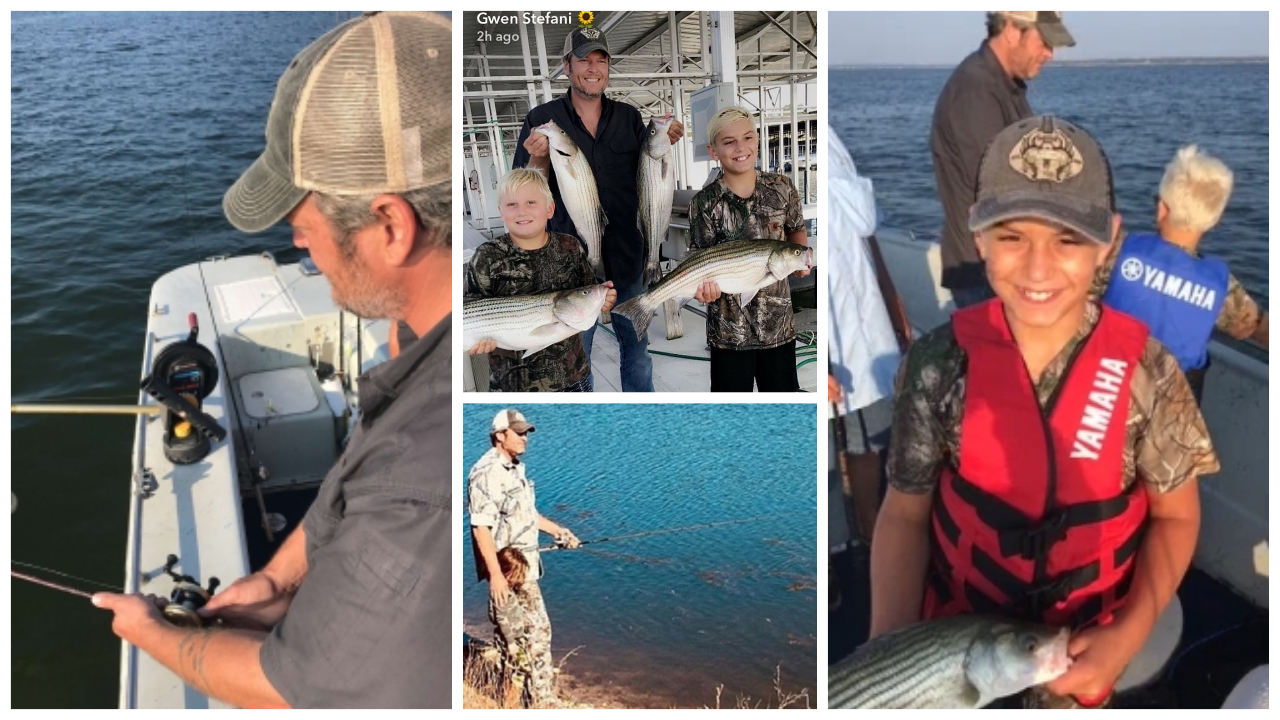 Blake Shelton's Lake Texoma property is a one hour drive from his Ten Point Ranch Property located near Tishomingo, Oklahoma.
"Click" this link to see a related article and video:  Tour Blake Shelton's Oklahoma Ranch