Enjoy watching this amazing tour of George Stait's mansion and property near San Antonio, Texas. . .
George Strait's Mansion outside of San Antonio, Texas is fit for the King of Country.  Every king has his castle and the 'King of Country Music' George Strait and wife Norma Strait placed their breathtaking San Antonio estate on a hilltop with stunning views.  The 7,925-square-foot custom adobe mansion commands the entire hilltop and sits on 12.2 acres of land. Watch the video tour of this amazing property and see additional details below.
George Strait's Mansion in Texas (Video Tour)
The impressive spread is located in the desirable community of The Dominion and was designed by the internationally renowned artist Bill Tull of Arizona. The main house boasts three bedrooms, four full baths, and two half baths. The property also has a guest house, an infinity pool-spa, sauna, and more luxurious touches such as fourteen hand-sculpted fireplaces, custom stained glass windows, and saguaro cactus rib shutters. Not surprisingly, this estate took two full years to construct.
The couple placed the house on the market in 2018. The secluded property's listing agent is the country icon's daughter-in-law, Tamara Strait, who is married to George Strait Jr. aka "Bubba." After some price adjustments, George Strait's San Antonio estate can now be yours for $8,9 Million.  See images and more details below.
George Strait's Mansion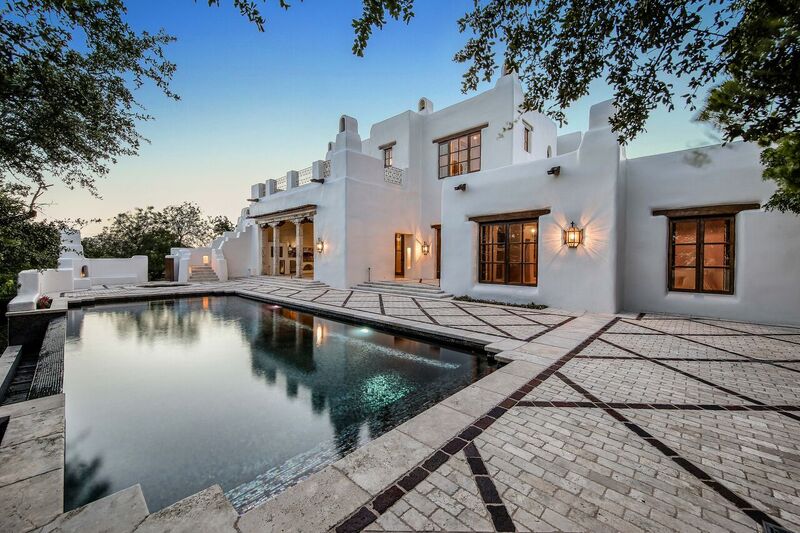 George Strait's Mansion:  Guest House
The guest house serves as a separate living residence with a living room, bedroom, bathroom, kitchenette, and fire place.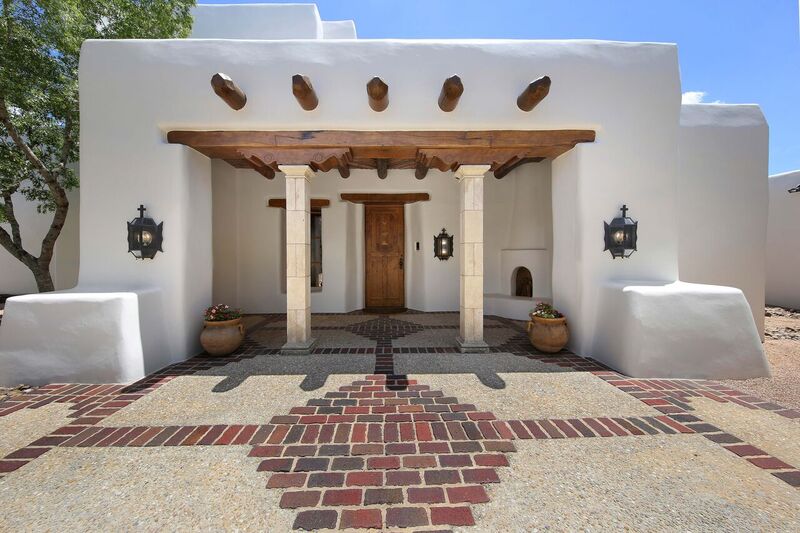 George Strait's Mansion:  Infinity Pool, Spa and Sport Court
The outdoor area has plenty of room to roam with 12.2 acres of hilltop property.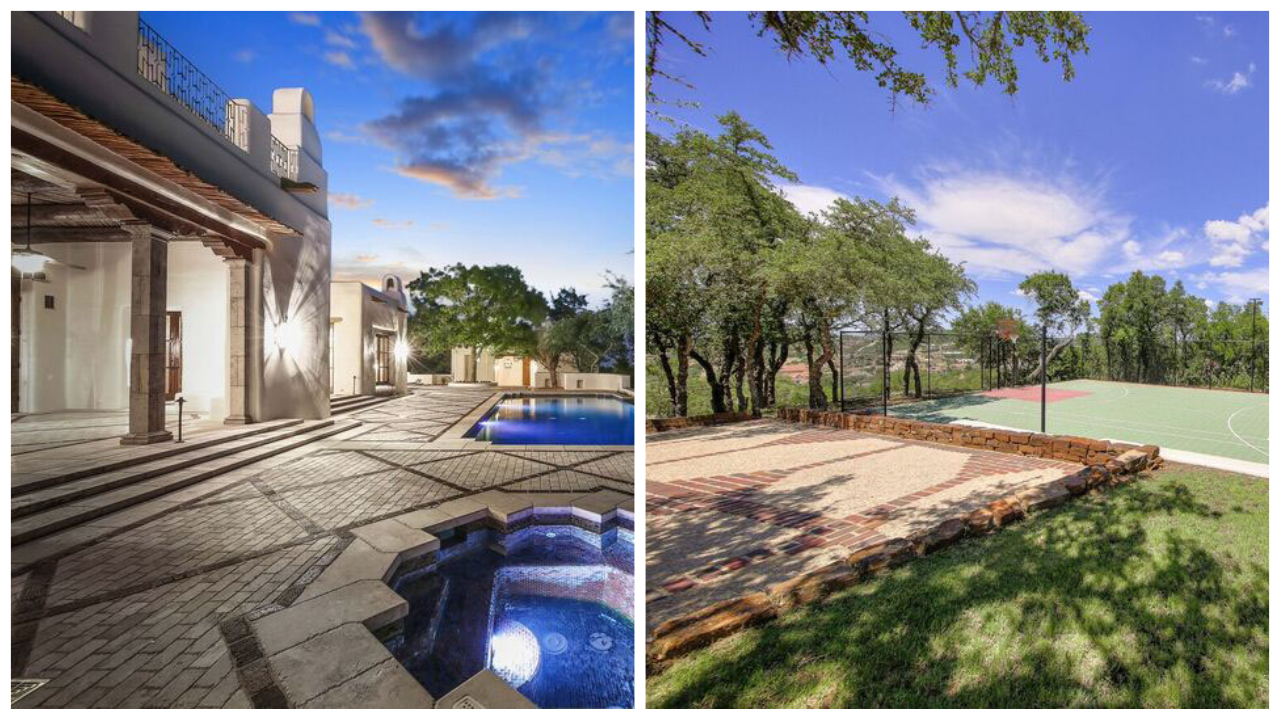 George Strait is 4th generation Texan and he grew up on a 2000 acre ranch in Pearsall, Texas near Big Wells.  George attended school in Pearsall, and worked on his family's cattle ranch along side his big brother Buddy (2 years older than George) on the  weekends.    The family ranch where George grew up s still owned by the Straits.  George currently owns multiple properties in Texas, with his home ranch being in South Texas brush country.  In retirement, George is likely going back to his family roots and spending time on his ranch properties and thus selling his San Antonio home.  George grew up on large ranches and he enjoys his horses and riding out to check on cattle.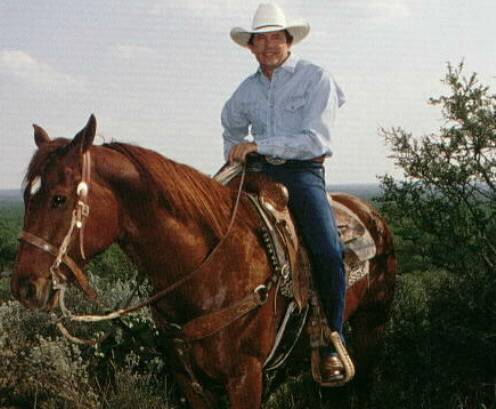 While he has a foreman at the ranch, he still enjoys working the ranch life.  George is passionate about steer roping and enjoys taking care of his quarter horses.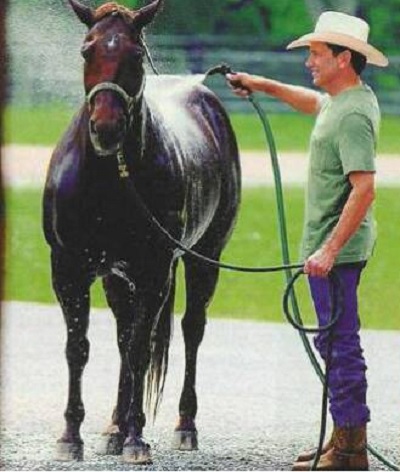 Remember to share George Strait's amazing San Antonio home with other Country Music fans!