Take a video tour of Miranda Lambert's home and 400 acre horse farm that is south of Nashville, Tennessee.
Miranda Lambert's home and horse farm are the perfect escape for the country music star and her horses, dogs, and other pets. Not long after splitting from fellow country music superstar Blake Shelton in July 2015, Miranda Lambert plopped down $3.4 million and relocated to gorgeous 400-acre farm near Primm Springs, Tennessee. This property is roughly an hour drive south of Nashville. Watch the video tour and see additional photos and details below!
Miranda Lambert's Home and Horse Farm (Video Tour)
Miranda Lambert's Tennessee home and farm touts:
a 3,544 square foot main house
two guest cabins surrounded by a park-like property
a stocked lake (fishing pond),
boathouse
horse barn
75 acres of fenced pastures
6 bay equipment garage
caretaker apartment over the equipment garage
2 stall horse barn
Lambert's property also features two rustic, but luxurious cabins. The larger cabin has a large front porch, a living/dining room with high ceilings and a stone fireplace, a small, but well-planned kitchen, one bedroom, a sleeping loft, and a large bathroom with double sinks.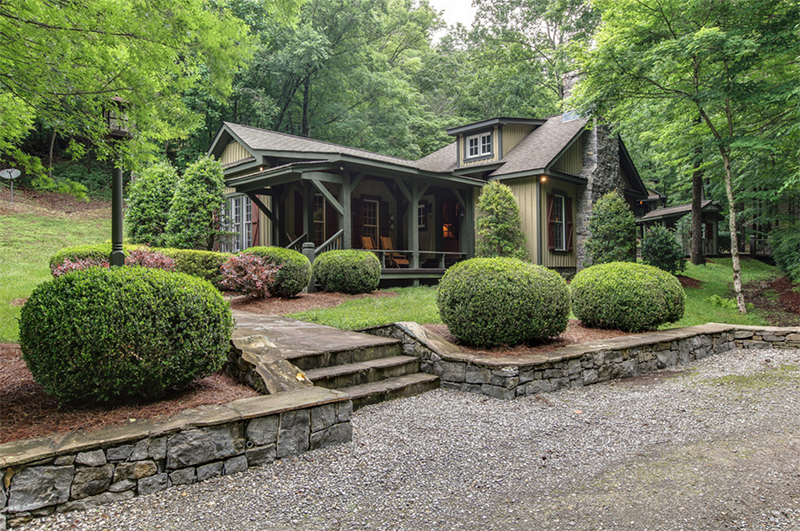 A wood footbridge leads over a stream to the smaller guest cabin, which has a combination living room and bedroom, fireplace, a kitchenette, and a bathroom that boasts a claw-foot tub.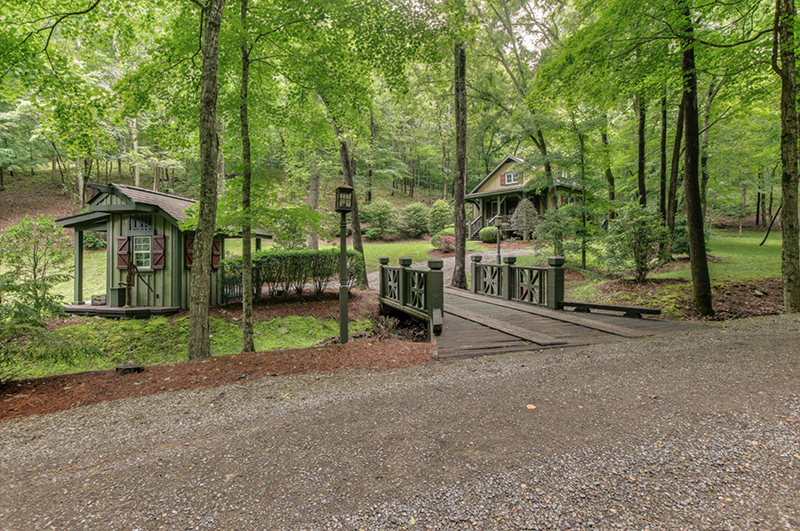 Miranda Lambert's Home:  Married on the Tennessee Property in 2019
Miranda Lambert and husband Brendan McLoughlin celebrated their first wedding anniversary on Sunday, January 26, 2020. The couple married on the Tennessee horse farm in a private ceremony on January 26, 2019.  Miranda later explained in an interview why she wanted a private wedding, "I was married before, and it was a huge wedding and everything was very public. So was my divorce," Lambert explained. "I learned then that it's not for everybody else. This is my actual life. With Brendan, I made it a point to keep it as private as I could for as long as I could."
On her 1 year wedding anniversary, Miranda posted, "1 year ❤️. I'm so happy to walk through this life with you. Thank you Brendan for making me the proudest wife and stepmom. You are the reason for all my new smile lines.  I love you. #MrsMcLoughlin," the star shared along with a photo from the couple's secret wedding ceremony.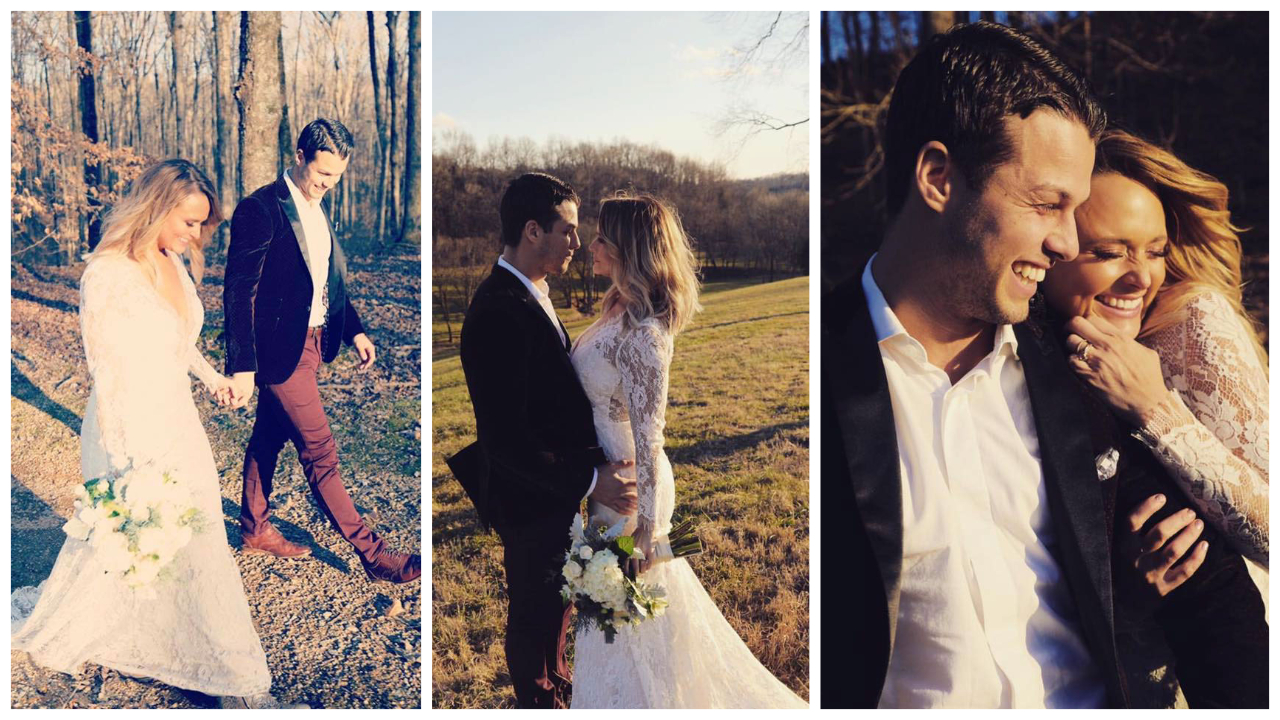 Brendan retired from the NYPD to spend time with Miranda and he has a toddler son from a previous relationship. The couple splits their time between the horse farm outside of Nashville and their place in New York City. Miranda has found love again after her painful divorce from Blake Shelton in 2015.
"I feel like Nashville is somewhere where you can go if you need to be a dreamer and not be judged about it. I spent a lot of time here on highs and lows … I went through a really hard time in my life," Lambert shared during her Nashville concert on Friday (Jan. 24). "I moved here in 2015 in the middle of a s–t show, but I was lifted up by people who were like, 'We got you, girl.' My friends and my songwriters and my fans and everybody here."
The property came fully furnished at the time of purchase, but we're sure Miranda had no trouble putting her own signature stamp on the overall décor. It's easy to see why this property is the singer-songwriter's go-to place to recharge from her hectic schedule and spend low-key quality time with her husband.
Fun at the Farmhouse (Scroll Right)
In May 2020, a series of severe storms rolled through Tennessee. Although some trees were toppled and the power went out, no people or animals were injured on the star's property. Look at the damage below!
Miranda's Pets
Pets are a huge part of her life and she's all about helping animals in need through her MuttNation Foundation. So far, the Texan has amassed a menagerie of furry friends— nine dogs, four cats, five horses, and two rabbits! While having animals of all kinds around is normal for the star, her husband Brendan McLoughlin has gone from having zero pets in his life to several in the span of just over a year! The Tennessee horse farm property is perfect for the star's beautiful Gypsy Vanner horses and many rescue critters!
Miranda's Dogs
Miranda's nine dogs include:
Jessi and Waylon (Golden Retrievers)
Thelma, Louise, and J.D. (Great Pyrenees)
Delta Dawn, Cher, and Bellamy Brother (Mixed Breeds)
ROE aka 'Running on Empty'— Miranda found a toothless senior dog last year and added him to her family.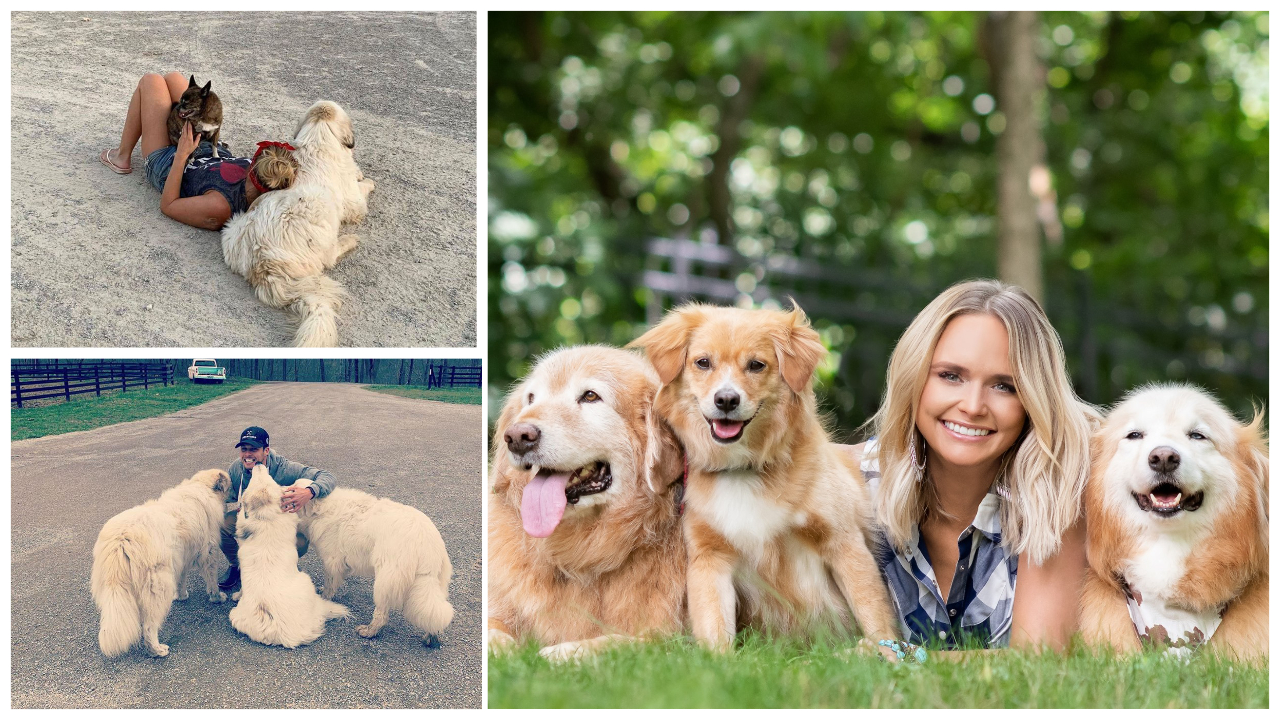 Miranda's Horses
 Miranda has 5 horses and the 75 acres of fenced pasture and 400 acre property is perfect for her horses.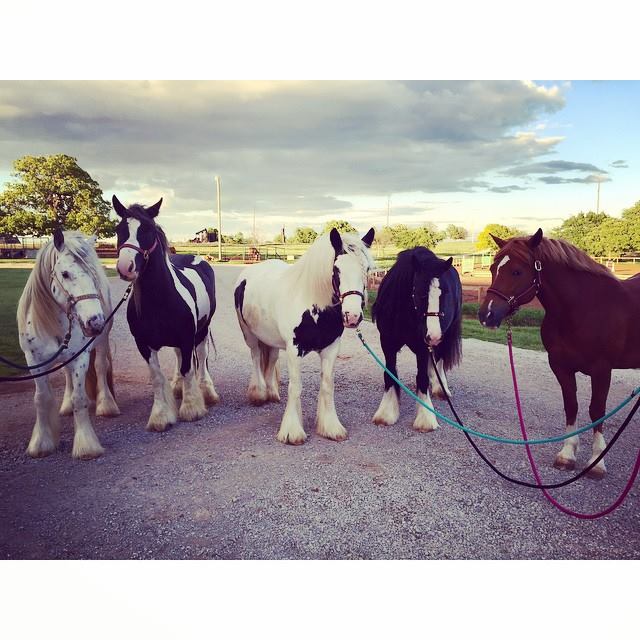 Remember to "share" Miranda Lambert's Home and horse farm video tour with other country music fans!