Enjoy watching this video featuring 17 babies of country music stars and get the latest baby and parent updates here. . .
There is a bundle of adorable Country Music babies that joined our world in the past couple of years.  With the blessing of new babies, many artists and their families had extra cause for celebration.  Watch the video below to see 17 of these beautiful babies who joined the country music family and see additional baby and parent updates below.
Country Music Babies 2020 Update Video
Click the "button" below to subscribe to our YouTube channel for more Country Music news updates.

Country Music Babies:  Update by Country Music Couple
Brett Young and Taylor Mills – Country music star Brett Young's baby girl was born on Monday, October 21, 2019 in Nashville! The artist and his wife Taylor Mills Young named their first child Presley Elizabeth Young.
Carrie Underwood and Mike Fisher – Jacob Fisher came into the world on January 21, 2019.  Carrie and Mike's youngest child is now one-year-old and big brother Isaiah will celebrate his fifth birthday in February.  Jacob demonstrated at his birthday party that he really likes cake!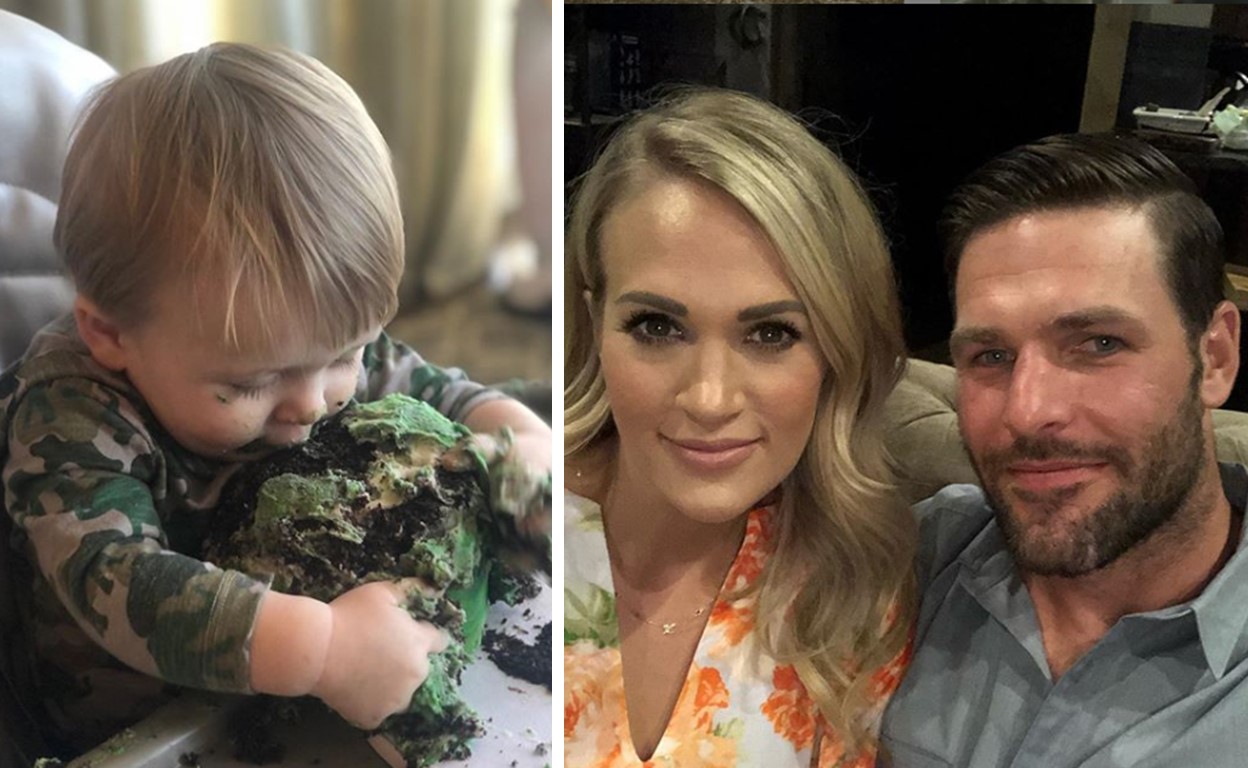 Kane Brown and Katelyn
– 
Katelyn Rose Brown 
and 
Kane Brown
's daughter, Kingsley Rose Brown, has made her grand entrance into the world! Yes, the little one shares her mother's middle name.  Kingsley was born on Tuesday, October 29, 2019.  To celebrate the birth of his first child with wife Katelyn, country music star Kane Brown has released a new song— "For My Daughter".  Both Kane and Katelyn got inked by Bubba Irwin in honor of their daughter. Kane now has 'Kingsley' running down the side of his neck while Katelyn has 'Kingsley' on her arm.
Jason Aldean and Brittany – On February 4, 2019, country music superstar Jason Aldean and his wife Brittany welcomed daughter Navy Rome into the world! The little one joined big brother Memphis and older half-sisters Kendyl and Keeley.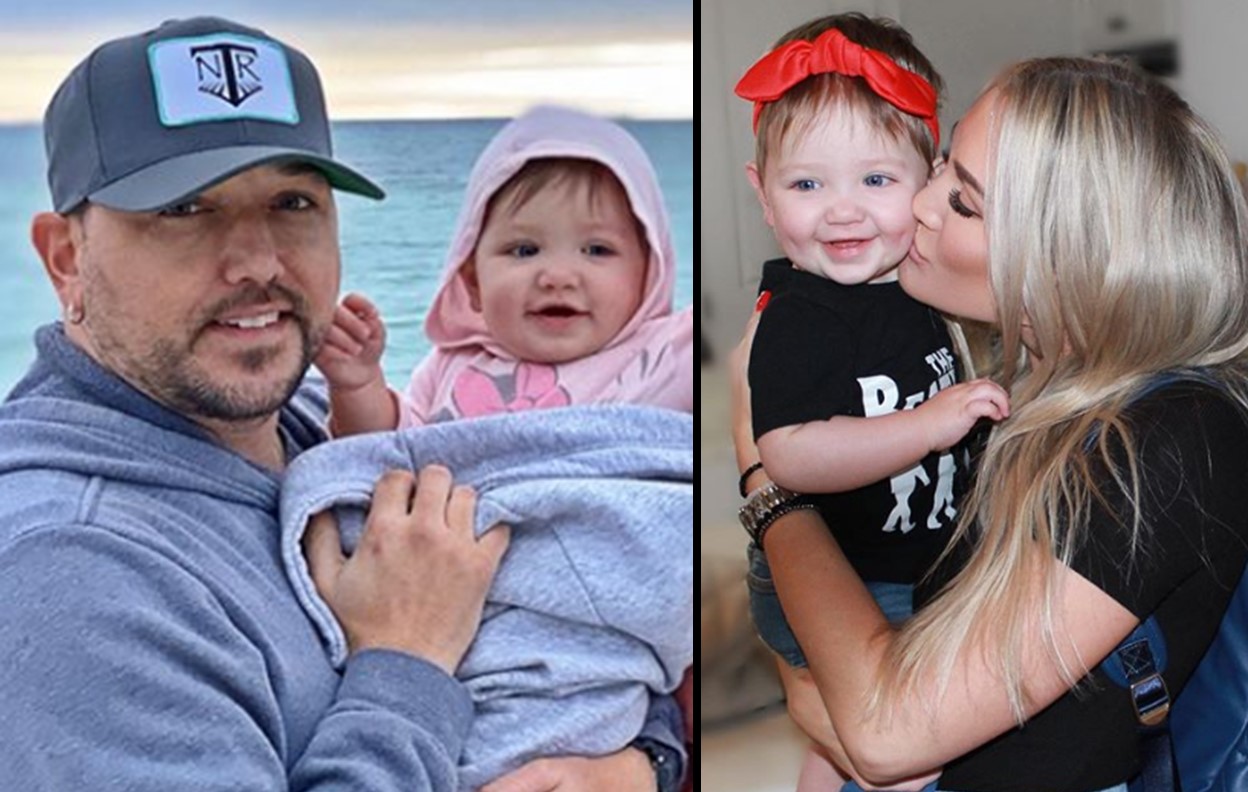 Tyler Hubbard and Hayley
–   Florida Georgia Line's Tyler Hubbard and wife Hayley welcomed a son (Luca Reed Hubbard) as he arrived safe and sound on August 19, 2019.  Luca joins his big sister Olivia Rose (born December 23, 2017).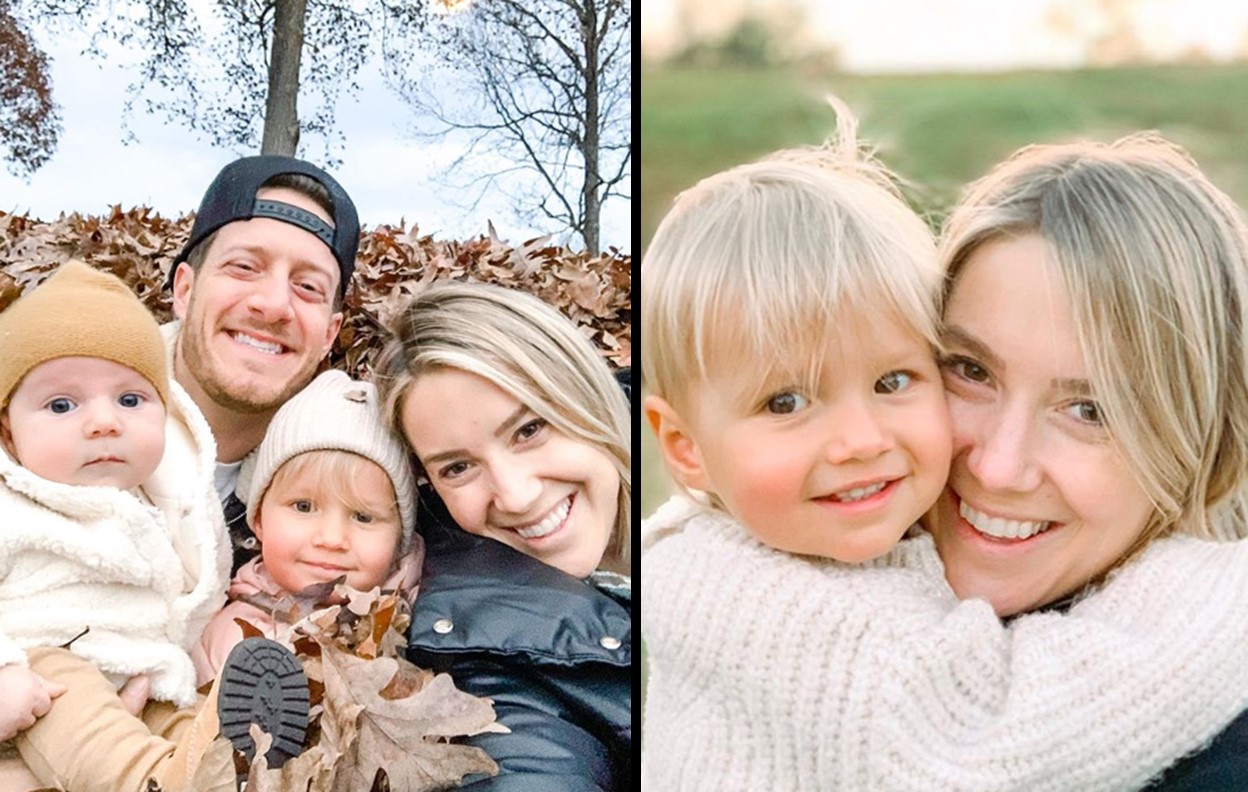 Hillary Scott and Chris Tyrrell
– In 2013, 
Hillary Scott's
 life changed forever when she gave birth to her first child, Eisele Kaye! Last year, the 
Lady Antebellum
 singer's family grew again when she gave birth to twins (Betsy Mack and Emory JoAnn) on January 29, 2019. The twins recently celebrated their first birthday!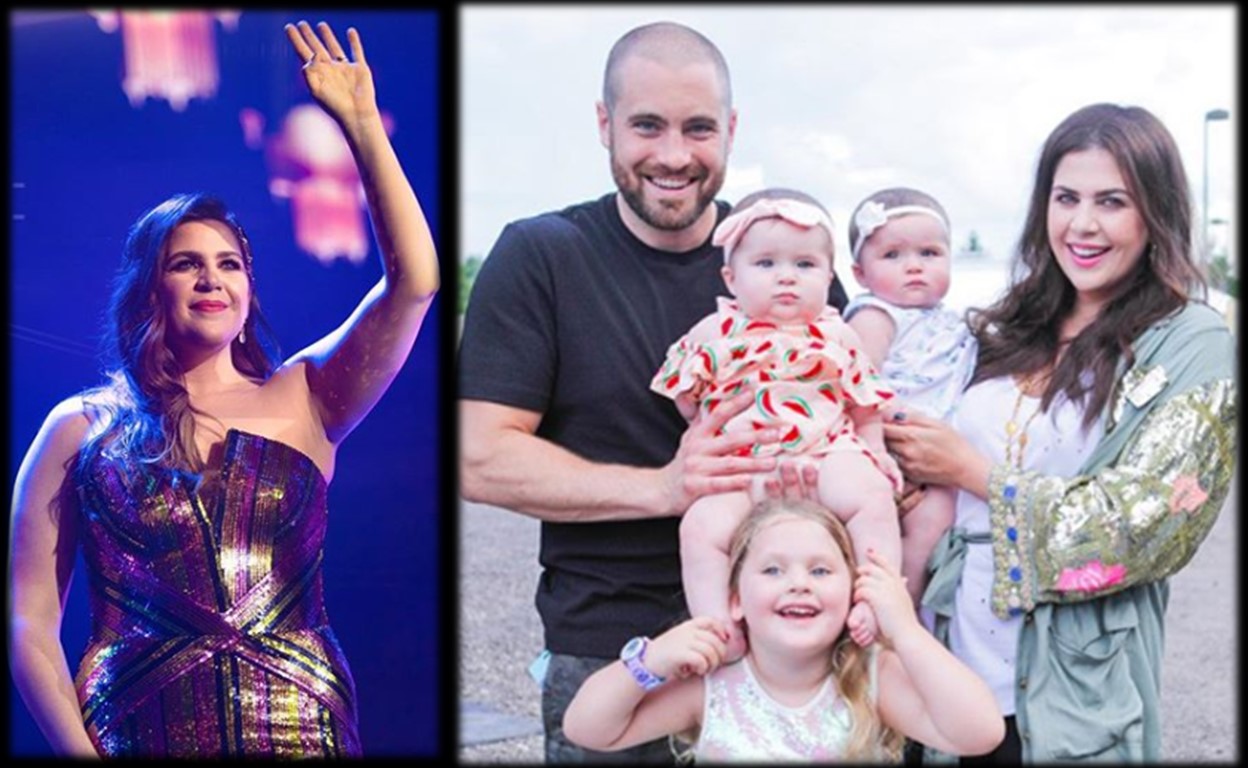 Angaleena Presley and Jordan Powell
– Pistol Annies member Angaleena Presley (Age 42) and her husband Jordan Powell welcomed their first child together, a baby girl born on Tuesday Jan 22, 2019 at 7:49am.  The couple named their daughter Phoenix Joeleena Jean Powell.
Kimberly Schlapman and Stephen – In January of 2017, Little Big Town's Kimberly Schlapman revealed that she and her husband, Stephen Schlapman, adopted a newborn baby girl and named her Dolly Grace.  Dolly Grace is growing up face and joins her sister and daddy in this Instagram post.
Cam and Adam Weaver – welcomed a baby girl as the first child for the couple on Thursday, Dec. 19, 2019.  Cam announced on Instagram, "Lucy Marvel Weaver 💫 breech at 39wks, a next-day c-section (ouch) & here we are… three of us now".
Jordan Davis and wife Kristen – welcomed their first child—a baby girl named Eloise Larkin—on Nov. 17, 2019.
Dylan Scott and wife Blair – welcomed their second child into the world on August 28, 2019.  Baby girl Finley Gray Robinson made her big debit and big brother Beckett (born in 2017) was on the scene to meet his new sibling.
Brantley Gilbert and Amber Cochran – Brantley Gilbert's baby girl arrived on Monday, September 9th at Piedmont Hospital in Athens, Georgia.  The star and his wife Amber Cochran Gilbert welcomed their second child together (Braylen Hendrix Gilbert). Baby Braylen joins her big brother Barrett Hardy-Clay (born November 11, 2017).
Randy Houser – Randy Houser's son made his big debut on Sunday, June 9, 2019 in Nashville! The little one is the first child with wife Tatiana.  Houser also has a 7-year-old son named West from his previous marriage to Jessica Lee Yantz.
Rodney Atkins and wife Rose Falcon Atkins – welcomed their second son together into the world on Monday (8/26)!  Scout Falcon Atkins was born in Nashville, Tennessee, weighing 8 lbs., 11 oz.  Scout is Rodney Atkins' third son, he's also the proud father of 20-month-old Ryder and 17-year-old Elijah from his first marriage.
Jake Owen and Lacey Buchanan – Country music star Jake Owen and his ex-wife Lacey Buchanan welcomed their only child together, daughter Olive Pearl Owen, into the world on November 22, 2012.  Pearl now has a stepfather and 2 half-sisters! Lacey married David Auston in July 2018 and they welcomed daughter, Elenora, into the world on February 12, 2019.
Jake Owen and girlfriend Erica Hartlein welcomed their daughter, Paris Hartley Owen, into the world on April 29, 2019.
Steve Moakler and wife Gracie – welcomed their first child—a son named Jackson (Jack) Thomas Moakler—on Jan. 5, 2019.  Jack proved that he really loves cake at his 1 year old birthday party.
Josh Gracin and Katie – welcomed their child (son Luka Roman) born on Monday, January 13, 2020 in Nashville.  Little Luka joins older sisters and an older brother from Gracin's previous marriage.
Chris and Morgane Stapleton – shared news of the birth of their fifth child (a baby boy) on May 12, 2019 via Instagram and the below post shared May 29, 2019.  The couple welcomed twin boys in April 2018 and also has two additional children, a boy and a girl.  Chris and Morgane keep their children names and ages private.
Remember to "click" the image below to visit our YouTube channel and then click the red "Subscribe" button: