Louisiana native Dylan Scott dreamed of becoming a country singer all his life. He is now an emerging artist, turning heads with his versatile music style.
Rising country music star Dylan Scott Robinson was born on October 22, 1990 in Bastrop, Louisiana.   Discover more about this country singer and songwriter below.
Early Life
Dylan Scott grew up in northern Louisiana where he fell in love with country music and the great outdoors.  He says those two things give him purpose in life.  His father was a former guitar player for Freddy Fender and Freddy Hart, so he was raised in a musically talented family.  In fact, his father was the one who taught him how to play guitar and sing at a young age.
Dylan was a typical young boy, playing ball with friends, hunting, and fishing.  Throughout high school, he learned to play other instruments, wrote songs, and developed his vocal skills.  He also performed at small gatherings throughout Louisiana.  But when his friends began deciding on colleges or going to the military, Dylan was looking forward to pursuing his dreams as a country music singer.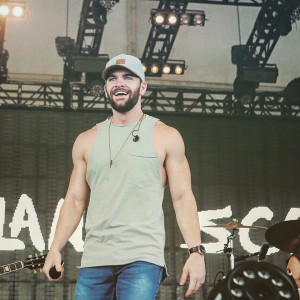 Developing His Career

He went to Nashville at the age of 17 where he met and recorded four songs with producer Charlie Craig.  Dylan's version of one of the songs turned heads at Curb Records who he later signed a recording contract with.  He quickly became an emerging artist, sure to have a solid future in country music.
Though country music is Dylan Scott's specialty, he enjoys other music genres and proves he has cross over potential.  By showing his versatility, Dylan gained popularity in such a short period of time and is sure to continue rising.  His cover of Ed Sheeran's "Thinking Out Loud" was viewed by 29,000 people in just the first hour.  It drew so much attention in a short amount of time without the help of radio!  Curb Records then made the song available on iTunes.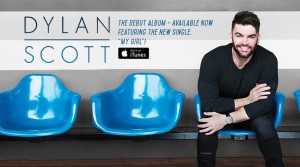 Rise in Popularity

Dylan Scott has one of the most successful artist development stories of the past year.  His social media is blowing up because of his quick rise in popularity.  He clearly has a bright future in country music as an exceptional singer and entertainer.  Working to develop a solid fan base, Scott is working hard recording albums and performing for live audiences.  He has recently been on tour opening for Lee Brice's Life Off My Years tour.
His self-titled album was released in August of 2016, featuring 13 songs.  Dylan co-wrote about half of the songs, displaying his songwriting talent and personal style of music.  He stays true to himself, saying, "All the songs on this album are me.  They are a direct reflection of my life."  Spotify has named Dylan a "Spotlight Artist" for the 2016 year.
When Dylan is not busy recording or on tour, he travels back to his Louisiana hometown to visit friends and family and spend time outdoors.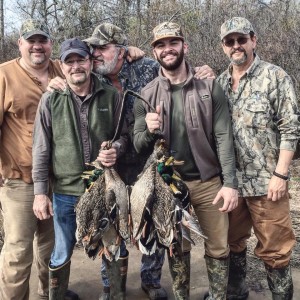 Watch his official music video for "My Girl" as his most popular video released so far:
Don't forget to share with other country music fans and check out Dylan Scott's music!