Country music star Garth Brooks' daughters are all grown up and chasing their own dreams. Meet the three amazing young women here!
Garth Brooks' daughters are now all adults and paving their own way in the world! Garth married their mother, college sweetheart Sandy Mahl, on May 24, 1986. Together, the couple welcomed three daughters— Taylor Mayne Pearl Brooks (born July 8, 1992), August Anna Brooks (born May 3, 1994), and Allie Colleen Brooks (born July 28, 1996). As fans know so well, the pair separated in March 1999 and finalized their divorce in 2001. Watch the video update and see additional details below.
Sandy, August, Allie, & Trisha 
View this post on Instagram
Garth Brooks' 3 Daughters (Video)
Click the "play" button to watch this video update of Garth Brooks' 3 daughters…
While promoting his 2019 A&E documentary, Garth Brooks: The Road I'm On, the country music superstar got candid about raising his daughters after the divorce.
"I was living with three strange women that I did not know. They were 8, 6, and 4," Brooks confessed.
Fortunately for him, his now-wife Trisha Yearwood stepped in to help him navigate.
"I was about to get a crash course in females…and my best friend showed up," Brooks added.
The Oklahoman gives Yearwood, whom he married in 2005, a ton of credit for helping him parent his children. He also believes the girls really benefited from having 'three parents' raising them.  Although divorce and introducing a stepparent has its challenges, Garth is thankful for how everything turned out.
"They got the right amount of their mom in them, the right amount of me in them, and the right amount of Trisha's influence in them as well. So I think everything happens for a reason at a time," the star admitted during an interview with FOX News.
Garth Brooks and Sandy Mahl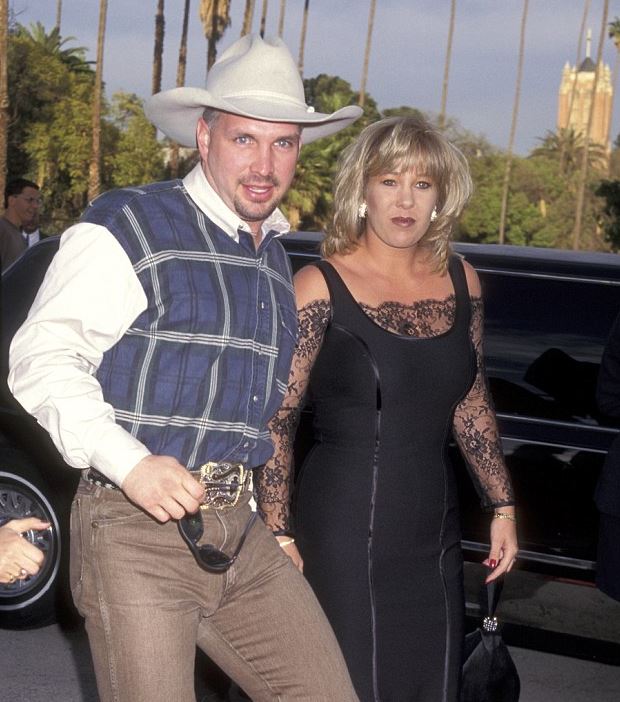 Needless to say, Sandy Mahl and Garth Brooks' daughters are very fortunate to have three parental role models. In 2000, Brooks temporally took a break from his country music career to focus on his family and stated that he would not return until his youngest daughter graduated high school. He held true to his word!  After Allie's graduation, Garth and Trisha sold their seven-bedroom home in Owasso, Oklahoma and relocated to Tennessee.
Sandy Mahl with All 3 Daughters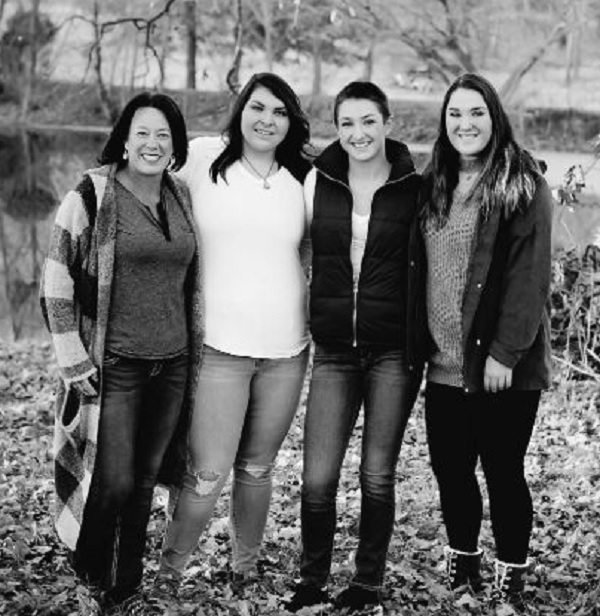 Get to know Garth Brooks' daughters below!
Garth Brooks' Daughters
Allie Colleen Brooks Roberts (27-years-old)
Allie is a graduate of Nashville's Belmont University and is a rising country singer-songwriter. Garth made Allie promise not to pursue a career in the music industry until after she got her college degree. So far, Allie is the only daughter to follow in her parents' musical footsteps.  Allie is named after her Grandma Colleen Carroll (who was also a country music singer).
Allie married Jonathan Roberts, a Tennessee-based physical education teacher, in November 2018.
Her debut full-length album, Stones, was released in April 2021.
"I don't really have [those] business connections," Allie shared with American Songwriter about creating her own path in Nashville and advice from her father. "But ever since I was a kid, my dad has taught me basically one lesson, and that's to put your head down and work. If I wasn't where I wanted to be where I was in soccer, it's because I didn't work. If I wasn't where I wanted to be in school, or with my friends, or just with myself, the answer was always to put my head down and work. So it never really crossed my mind to do it any other kind of way."
Meet Allie Colleen Brooks Video
August Anna Brooks Russell (29-years-old)
August, 28, made her parents grandparents when she was just 19-years-old. In July 2013, she gave birth to daughter Karalynn with her then-boyfriend Chance Michael Russell. The high school sweethearts later married and welcomed a second daughter, Gwendolyn, into their family in December 2016.  "Garth is thrilled [he's] got a new granddaughter. She's beautiful, healthy and wonderful," Sandy shared with Radar after Gwendolyn's arrival.  August was previously married to Chance Russell and now has a female partner.
August, Allie and Taylor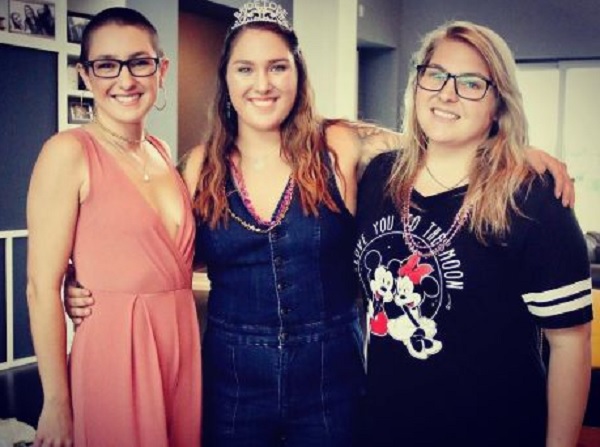 Taylor Mayne Pearl Brooks (31-years-old)
Taylor attended college at Oklahoma State University from 2010 to 2016 and studied history. According to her social media posts, she graduated in May 2016. The eldest daughter of the Brooks family is extremely private, but is known to share hilarious and cute throwback photos from her childhood. She also helped out her family during a 2019 Habitat for Humanity build. In May of 2020, Taylor graduated with a post-graduate degree in Theology from Vanderbilt University in Nashville.
Taylor and August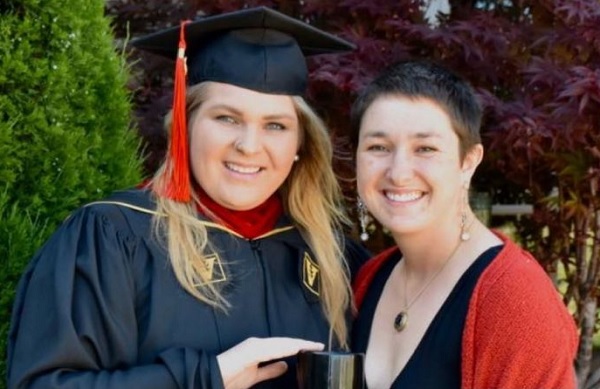 Fun fact: Taylor was named after singer-songwriter James Taylor and country comedian Minnie Pearl!
Now that all three daughters are adults, it is more difficult to get the entire family together. Garth has noted that he gets to see all of his three daughters together for Father's Day, his birthday, and Christmas.  Garth Brooks is now 61 years old (born February 7, 1962).
Share this closer look at Sandy Mahl and Garth Brooks' daughters with other country music fans!