Enjoy watching Allie Colleen Brooks's journey as a singer and songwriter and see why she makes her father (Garth Brooks), mother (Sandy Mahl) and stepmother (Trisha Yearwood) proud....
Allie Colleen Brooks started writing songs at just 8 years old and since that time has always known that she was headed for Nashville, Tennessee.  Country music superstar Garth Brooks' youngest daughter Allie Colleen is busy blazing her own path in country music! The singer-songwriter put in the hard work at Nashville's Belmont University and has grown her own sound apart from her famous father and stepmother Trisha Yearwood. Now that Allie Colleen has graduated, she's started to kick off her music career.  Allie is now 27 years old (born July 28, 1996) and is a rising country music star.
Watch the video to see Allie's journey so far and see additional photos, a video playlist of her songs, and more details below.
Allie Colleen Brooks Singer and Songwriter Journey (Video)
Allie released her debut single "Work in Progress" and is currently working on her first full album.  "The meaning of 'Work in Progress.' It's like, we don't have it figured out. God knows what's gonna happen in the future, but I know what's happening right now. And I know that we're ready," the rising star shared while on The Bobby Bones Show.
"When I walked in the studio that day with Marcus and Greg, Marcus already had the entire song structure minus the chorus when we all sat down. For the first time, I wasn't worried about how commercial the song was or what everyone else was going to think about the song. I was just honest," Allie shared about her co-writers in a press request. "I think that is why we are so proud and excited to let you all in on who we are, as a work in progress."
Besides launching her career, Allie tied the knot with her longtime love Jonathan Roberts on October 6, 2018.  Jonathan is a physical education teacher based in Tennessee.  A new marriage, new home, and new song— a lot has changed for this singer-songwriter!
Allie Colleen Brooks and Mother Sandy Mahl
Allie writes her own songs and appears to have gained the songwriter talent of her mother (Sandy Mahl).  Her mom was a leading songwriter and helped to pen some of Garth Brook's Country hits including:  .   "I've Got a Good Thing Going" from Garth Brooks' first album and the 1993 hit "That Summer."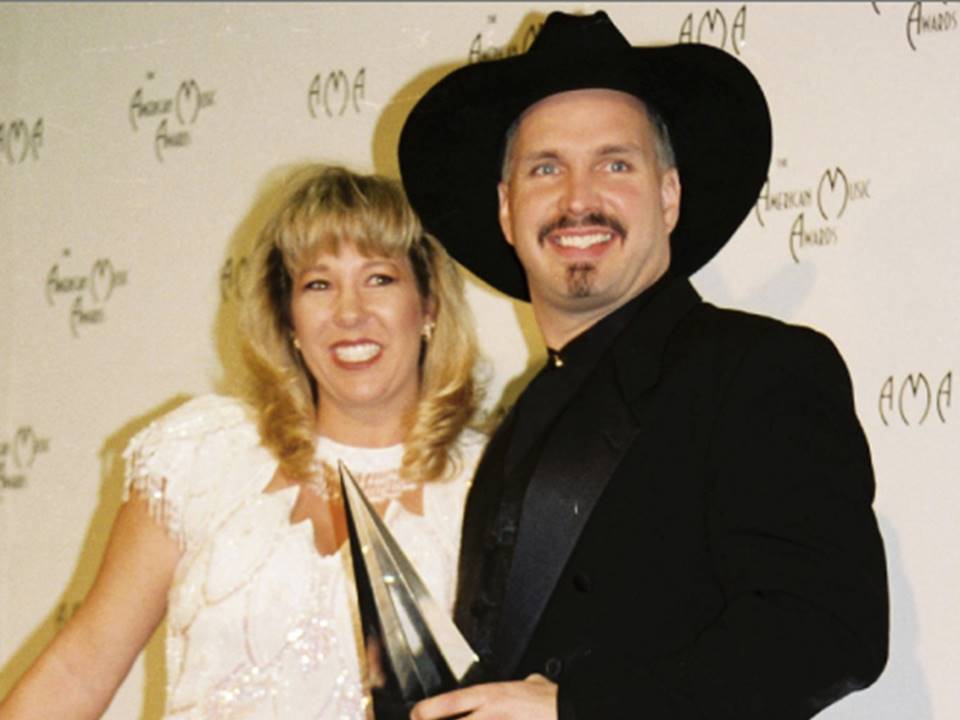 Allie is also a talented singer and has her dad's ability to play music and sing great country music songs.  She plays the acoustic guitar and has powerful vocals.  Allie has established herself with regular performances at the Scoreboard Bar in Nashville, and even appeared at the Grand Ole Opry.  In her music performances she goes by "Allie Colleen".  Allie made a vow to finish college before officially starting to pursue a music career.  She graduated Belmont in May of 2018 and is now actively blazing her own trail in the music industry.
Allie Colleen Brooks with Garth Brooks and Trisha Yearwood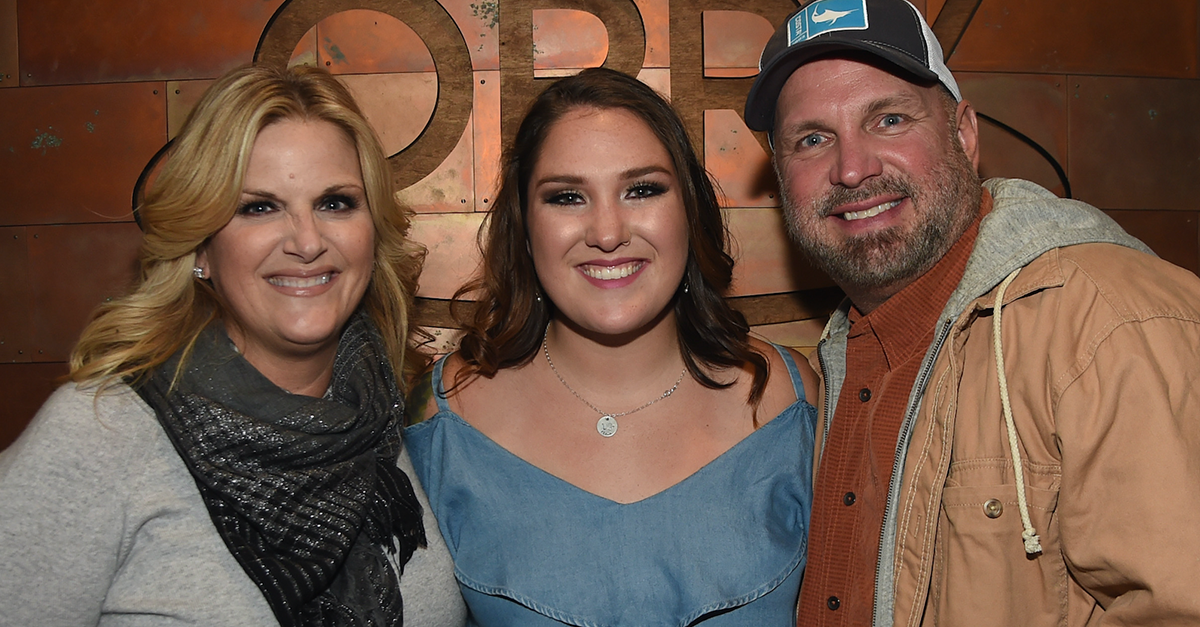 "When she does a Garth Brooks song, it makes me feel proud, but I also hate the fact that she does it better than I do," Garth Brooks shared with a chuckle. "I hate that, because she's real intelligent on the guitar as well. Real great about melody."
Listen to several of Allie Colleen's songs via this music video playlist.
Allie Colleen Brooks Video Playlist

It's been amazing watching Allie blossom as an artist and do it 100% her way without relying on the help of her superstar father.
Remember to "share" this with other Country Music fans.
Related article:  Meet Garth Brooks 3 Daughters