Country music entertainer Garth Brooks' ex-wife, Sandy Mahl, is a fascinating individual! Get to know her better through these facts.
Country music icon Garth Brooks married his college sweetheart Sandy Mahl on May 24, 1986 in Oklahoma. After finding success in Nashville and building a legendary music career, the couple parted ways in 1999 and finalized their divorce in December 2001 after 15 years of marriage.  So, Garth Brooks' first wife was officially Sandy Mahl.
Fans know a lot about Brooks' second wife since 2005, fellow entertainer Trisha Yearwood.  Garth and Trisha remain happily married today and we predict the marriage to Trisha will be Garth's final marriage.  Let's take a step back and learn more about the original Mrs. Brooks. Check out this collection of fourteen facts about Garth Brooks' ex-wife, Sandy Mahl, below!
Facts about Garth Brooks First Wife (Sandy Mahl)
1) Sandy Mahl made a memorable first impression on Garth Brooks.
While working as a bouncer at the Tumbleweed Ballroom in Stillwater, Oklahoma during his senior year of college, Brooks had to break up a fight in the women's restroom— and that's how he met his future wife. Sandy had gotten into an argument with another woman, took a swing— and got her fist stuck in the wall's wood paneling.
2) In 1987, Sandy took a leap of faith and left Oklahoma to help support Garth's budding career in Nashville.
It the following video clip you can see Garth Brooks thanking Sandy for her support as he accepted the Top Male Vocalist award at the 1992 ACM Awards.
3) Sandy is a credited songwriter too.
Sandy Mahl is a credited song writer on "I've Got a Good Thing Going" from Brooks' self-titled debut album, as well as his 1993 hit "That Summer."
4) Like Brooks, Mahl also attended Oklahoma State University–Stillwater. 
They lived in neighboring dorms and spent their first dates walking around campus.
5) Sandy received a reported $125 million in the divorce settlement.
6) Mahl has never remarried after divorcing Brooks in 2001.
7) Sandy is the mother of Garth Brooks' only children— three daughters Taylor Brooks, August Brooks, and Allie Brooks. 
Taylor Mayne Pearl (right image) was born in 1992, August Anna (middle image) born in 1994, and Allie Colleen (Left image) born in 1996.
8) Sandy is passionate about wildlife rehabilitation and is a co-founder of Wild Heart Ranch in Oklahoma.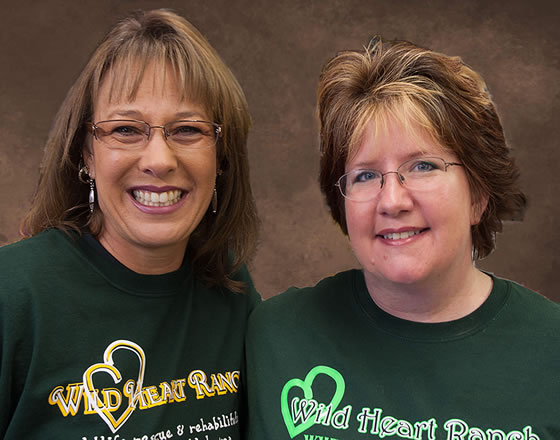 9) Sandy was diagnosed with with breast cancer in 2006. 
10) Mahl was born in 1965 at the same hospital where Garth Brooks had been born almost three years prior.
11) Like Brooks, she was an avid high school athlete. 
Sandy ran track, was a cheerleader, and played basketball.
12) She shares Garth's love for breakfast cereal, sweets, and Coca-Cola.
13) The first movie they saw together as a couple was the 1984 sci-fi romantic movie Starman starring Jeff Bridges.
14) Sandy was once kidnapped at gunpoint. 
In 2006, a man who worked on Mahl's Oklahoma property kidnapped her while trying to evade a bail bondsmen. After being forced to drive for several miles, she stopped the car and fled into a convenience store. Thankfully, Sandy was unharmed and the man was arrested.
Now you're truly a Garth Brooks and Sandy Mahl trivia expert! Share these facts with your country music-loving friends.