Country music superstar Jason Aldean's parenting hack to handle a winter storm went old school! Many of us can relate to this...
Country music superstar Jason Aldean's parenting hack went old school! No waterproof winter boots or gloves? No problem!
"Redneck ingenuity🌨 We ordered boots and gloves but they didn't come in time, soooooooo," Brittany Aldean shared on Instagram also with some priceless video footage of Memphis and Navy rocking some plastic bag accessories.
View this post on Instagram
Yes, those are plastic sandwich bags and grocery bags! Jason's Tennessee estate certainly got a generous amount of snow…
View this post on Instagram
As fans know, the country music star is a proud father of four— Keeley (18), Kendyl (13), Memphis (3), and Navy (2)! Jason Aldean's parenting advice is refreshingly straightforward. Although he's referring to fellow artists who are expecting or already have young children, his wisdom can really be applied to any parent.
"So the biggest advice I could give would be to try and juggle it. Make sure that you spend time at home. Just balance it out. Make sure that you're home and you're not missing all these things with them, but also make sure that you're still out doing what you need to do for your career," Aldean r shared with The Boot and other media outlets in 2019.
A baby really does change everything, even your outlook on your career. "You kind of start working for different reasons at that point. Now, all of a sudden, you've got these people to take care of, and you're doing this to take care of them," the star explained.
The Georgia native has also learned the art of saying "no" in order to protect his time. "I think it's okay to say 'no' to things. It took me a while to figure that out, but sometimes you have to do that," he confessed.
Although Jason and his wife Brittany are very active on social media, it's not always easy figuring out how to share parts of their personal lives with all the negativity out there.
"Just simply for the fact that I know how hateful people can be on there," he admitted. "With the younger ones, they're not old enough to read stuff that gets said … Even with my older two, I make sure they're private, and I don't tag them in pictures and stuff. I'll post pictures of them, but may not tag who they are, just because they're old enough to read that stuff."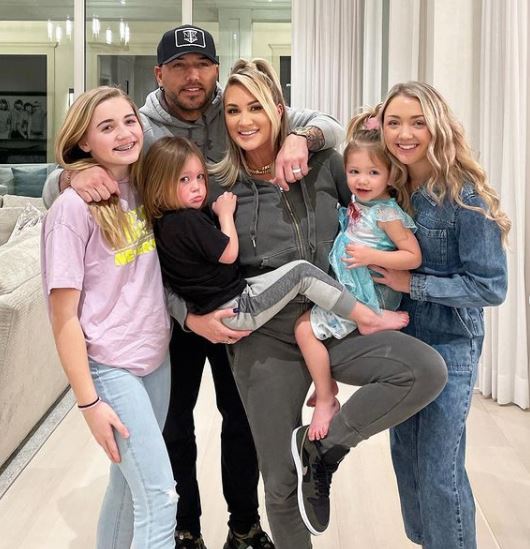 As most parents can confirm, trying to keep everything going is difficult and Jason Aldean's parenting advice really does ring true. It's been a very strange year already with the ongoing COVID-19 pandemic and severe weather impacting much of the United States. Share his inventive cold weather hack and wise words with other fans!