Country music star Jason Aldean's baby girl (Navy Rome) is a 1-year-old on the go! Check out her cutest moments in this video. . .
Jason Aldean's baby girl (Navy Rome) is growing so fast and is now 1 year and 5 months old.  Watch this video compilation of her cutest moments and see more family details and her adorable room below.
Jason Aldean's Baby Girl (Navy Rome's Cutest Moments Video)
Jason Aldean's Baby Girl (Navy Rome) was born on February 4, 2019.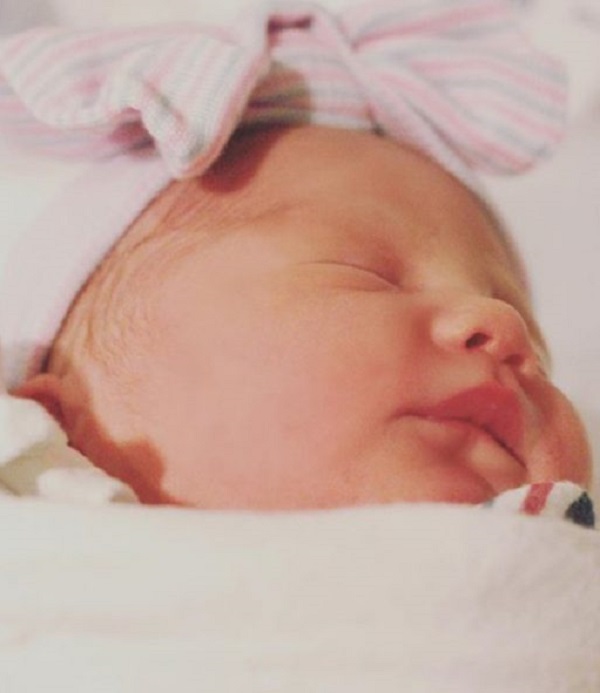 The couple moved into their new home outside of Nashville in June of 2020.  Navy seems very happy with her new home.
Navy has the room of a Princess at the new Nashville House
Climbing on Dad
Navy Fun on the Swing
On March 21, 2015, country music superstar Jason Aldean married second wife Brittany Aldean (Kerr) after a very drama-filled start to their relationship in 2012. The American Idol hopeful was seen as "the other woman" after being caught by TMZ getting close to the star at a Los Angeles bar after he appeared on the show as a special guest. This highly publicized event took place before his divorce from Jessica Ussery (the mother of his two oldest daughters, Keeley and Kendyl). While Jason and Brittany's love story began with controversy, you can't overlook their ability to overcome negativity. Jason and Brittany have been married for five years and have two children together (2-year-old son Memphis and 1-year-old daughter Navy.  Jason Aldean's last name is actually "Williams", but he adopted "Aldean" to set him apart early in his career since his given last names is very common.
"We are sincerely best friends and it's one of those things where I wish everybody could experience a love like this because we love each other so much," Brittany expressed. "It makes me sad for people who are maybe in a situation where they don't feel that way or maybe they haven't met that person yet. I just want this love for everybody."
Learn more about Jason Aldean's family of 4 children in the below video.
Jason Aldean's Family Journey to 4 Kids (Video)
Remember to "Share" Jason Aldean's Baby Girl video and the Aldean family journey with other Country Music fans!