Even after all the heartbreak and drama, Jason Aldean's ex-wife has found happiness again!
Jason Aldean's ex wife (Jessica Ussery) has moved on with her life since her country music marriage legacy.  Before tying the knot with current wife Brittany Kerr, Jason Aldean's heart belonged to his now ex-wife Jessica Ussery. The pair met during high school at Macon, Georgia's Windsor Academy back when Jason was known as "Jason Aldine Williams."
Here is Jessica Ussery and Jason Aldean attending the ACM Awards in April of 2013.
The hometown sweethearts were married on August 4, 2001. Daughters Keeley, 12, and Kendyl, 8, followed after in 2003 and 2007.
Jason Aldean's Ex Wife (Jessica Ussery with both daughters)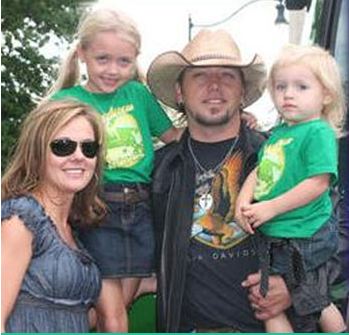 Many people now ask,
How many children does Jason Aldean have
?  Jason Aldean now has 4 children.  Two daughters with Jessica Ussery and a boy and a baby girl with current wife (
Brittany Aldean
).
Together since the mid-1990's, Aldean and Ussery tried to reconcile after the country music crooner admitted to acting inappropriately with former American Idol contestant Brittany Kerr in September 2012. Despite efforts to salvage their relationship, divorce papers citing "irreconcilable differences " were filed on April 26, 2013 in Williamson County, Tennessee by the award-winning Country Music entertainer.
Brittany Kerr used to also perform for NBA Basketball games as demonstrated by this photo from 2012 at an NBA Game in North Carolina: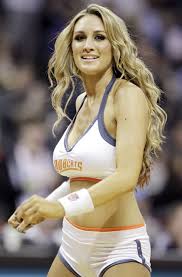 Fortunately, the very public demise of her first marriage didn't deter Jessica from moving on and finding love again. The 36-year-old Georgia beauty married Jake Marlin, an electric lineman and father of two, in Florida on October 17th, 2015.
Jake Marlin and Jessica Ussery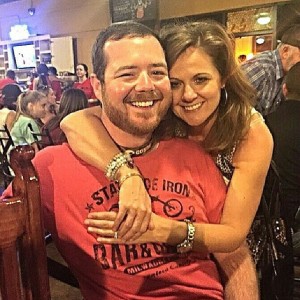 Related article:  Learn more about
Jason Aldean's current wife, Brittany Aldean (Brittany Kerr)
.
Best wishes to Jessica as she embarks on the next chapter of her life!