Country music star Trace Adkins' wife, Victoria Pratt, may look very familiar to you! She's an actress, model, and book author...
Country music star Trace Adkins and actress Victoria Pratt got married on October 12, 2019 during a breathtaking ceremony officiated by Blake Shelton in New Orleans, Louisiana. The pair first met back in 2013 when they both starred in The Virginian film. This is Trace's fourth marriage, he was previously married to Barbara Lewis, Julie Curtis, and Rhonda Forlaw. He also has five daughters from his past unions: Tarah, Sarah, Mackenzie, Brianna, and Trinity. Victoria is on her second marriage, she was previously married to director/photographer T. J. Scott from 2000 to 2016.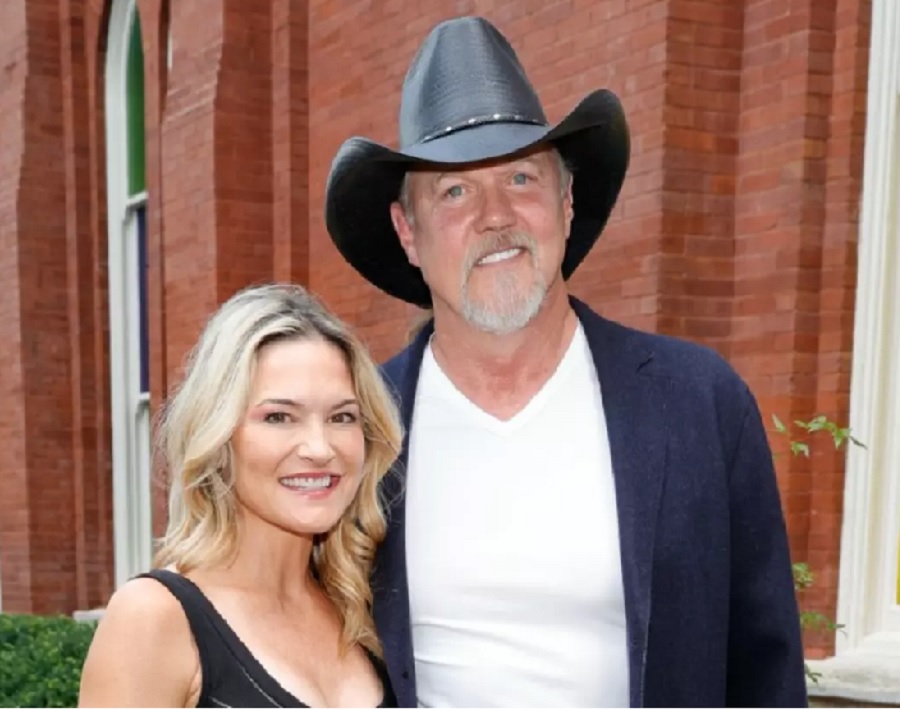 Learn more about Trace Adkins' wife below!
Victoria hails from Chesley, Ontario, Canada. She studied kinesiology and worked as a fitness model prior to pursuing an acting career. During the 90s, she landed television roles in Xena: Warrior Princess, Once a Thief, Cleopatra 2525, and Mutant X. Since the mid-2000s, Victoria has appeared in Day Break, CSI: Crime Scene Investigation, NCIS, Lie to Me, Heartland, and Castle. Her film roles include Legacy (1998), The Mallory Effect (2006), The Virginian (2014), and many others. Besides her continued work in modeling and acting, Victoria is also an author. Her first book, Double Down, was published in 2015.
Trace Adkins' Wife: Victoria Pratt Quick Facts
Full Name/ Alias: Victoria Ainslie Pratt, Vicky Pratt
Birth Date/ Age: December 18, 1970, 52-years-old
Hobbies: Shotokan karate (blue belt), kickboxing, salsa dancing, hiking, volleyball
Favorite Places: Toronto, Los Angeles, Nashville, New Zealand
We wish these newlyweds many years of happiness! Share this closer look at Trace Adkins' wife with other country music fans.  Watch below to discover the Country Singers with the Most Marriages (Video).