Louisiana native Trace Adkins' life is one heck of a story and it's pretty astounding that the "You're Gonna Miss This" singer is still walking this Earth!
Trace Adkins, 57, emerged onto the country music scene in 1996 when he released his debut album, Dreamin' Out Loud. Prior to his musical career, the distinctive bass-baritone singer worked as a roughneck in the lucrative oil industry. He hung it up after suffering multiple serious injuries, including having a pinky finger severed sewed back on, and getting trapped on an offshore rig during a violent hurricane in the Gulf of Mexico. Also during Trace Adkins' life before fame, he almost had both legs crushed by a bulldozer and landed in a neck brace after flipping his truck over on an icy overpass.
Saying that the country star is no stranger to injury is an extreme understatement— his history of mishaps goes back to his youth. At the tender age of 17, Adkins was involved in an automobile accident in which his 1955 pickup truck smashed into the back of an empty school bus. This incident resulted in a punctured lung, fractured ribs, and the tip of his nose being ripped off and then reattached.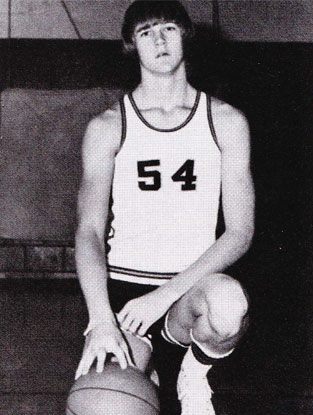 Adkins' stint as an offensive lineman on Louisiana Tech University's football team was short lived due to a knee injury. He left the team after his Freshman season without ever playing in a game. The future star dropped out of college to go to work and marry his hometown sweetheart, Barbara Lewis. The couple had two daughters together, Tarah and Sarah, but their union ended in divorce after only four years.
Speaking of ex-wives and near death experiences, in 1994 the crooner was shot in the chest by his second wife, Julie Curtis. The pair got into an epic fight over Trace's drinking habits and his wife grabbed the family's handgun and as he told People in a 1997 interview, "Being a macho guy like I am, I tried to scare it out of her hand," he explained. "I said, 'Give me the gun, or I'm gonna take it away from you and beat your damn brains out with it.' I would never have done that, but I told her in hopes that it would scare her." Instead the gun went off. "[The bullet] went through both my lungs and both ventricles of my heart," stated Adkins. Surprisingly enough, the singer didn't press charges against Curtis and the couple divorced after three years of marriage.
Two broken marriages didn't deter the singer from getting hitched again. In 1997, Adkins married Rhonda Forlaw, a former publicity manager at Arista Records who helped catapult Trace to country music fame. The pair have three daughters together Mackenzie, Brianna, and Trinity. The couple split up for good when Rhonda filed for divorce in early 2014. Trace and Rhonda moved the divorce proceedings out of the public eye and officially settled up during private mediation in mid-2015.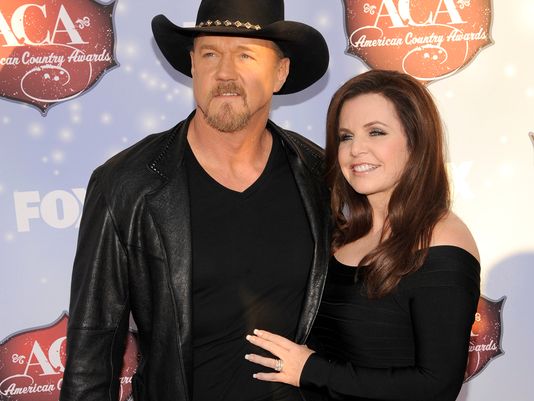 The ultimate downfall of their almost two decade long marriage occurred during a very tumultuous time in Trace Adkins' life— the crooner's battle to maintain sobriety, time in rehab, his father's death, and a swirl of hurtful cheating rumors.
Fast forward to 2019 and Trace Adkins' life is on an upswing! The star has been busy with his music and is currently on his headlining Don't Stop Tour! He is also sharing a tour with fellow country star Clint Black.
DON'T STOP TOUR 2019 SCHEDULE
May 24 – Shooting Star Casino – Mahnomen, MN
May 25 – Prairie Knights Casino & Resort – Fort Yates, ND
May 26 – Tree Town Country Music Fest – Forest City, IA
June 13 – Hard Rock Hotel & Casino – Tulsa, OK
June 15 – Kansas Star Casino – Mulvane, KS
June 20 – The Paramount Huntington – Huntington, NY
June 21 – Penn's Peak – Jim Thorpe, PA
June 22 – Hollywood Casino – Charles Town, WV
June 27 – Country USA – Oshkosh, WI
June 28 – Jack Cincinnati Casino – Cincinnati, OH
July 2 – San Diego County Fair – Del Mar, CA
July 3 – Alameda County Fair – Pleasanton, CA
July 5 – LRS Music Festival – Paulina, OR*
July 6 – Montbleu Resort Casino – Stateline, NV
July 10 – America First Event Center – Cedar City, UT
July 12 – Chumash Casino – Santa Ynez, CA
July 18 – Great Jones County Fair – Monticello, IA
July 20 – Country Thunder – Twin Lakes, WI
July 26 – Shawnee Bluff Vineyard – Eldon, MO
July 27 – United Wireless Arena – Dodge City, KS
July 28 – Paramount Theater – Denver, CO
July 30 – Sweetwater County Fair – Rock Springs, WY
July 31 – Montana State Fair – Great Falls, MT
August 3 – Inn of the Mountain Gods – Mescalero, NM
August 17 – Chase County Fair – Imperial, NE
August 22 – Genesee County Fair – Mount Morris, MI
September 10 – Spokane County Interstate Fair – Spokane, WA
September 13 – Blue Gate Theater – Shipshewana, IN
November 13 – Royal Caribbean Poll Deck – Key West, FL
Share this quick look at Trace Adkins' life with other fans!