Rory Feek's upcoming album includes "One Angel", a song featuring heartbreaking lyrics penned by a longtime close friend. Check it out here!
"Well… the unimaginable has happened. It's the same song that I shared in a blog post a couple weeks ago and pretty much the same music video. Only now, I'm not the only one singing it. Someone else is singing with me…," Rory teased about a new version of "One Angel" on YouTube.
So, who is the other voice? None other than country music icon Dolly Parton! Check it out below!
"One Angel" ft. Dolly Parton
It's hard to believe, but country music artist Joey Feek has been gone for five years. As Rory Feek continues to heal, he has found his way back to creating music and will release his first solo album, The Gentle Man, on June 18th. The record includes "One Angel", a song featuring heartbreaking lyrics penned by the couple's longtime close friend, songwriter Sandy Emory Lawrence.
Joey & Sandy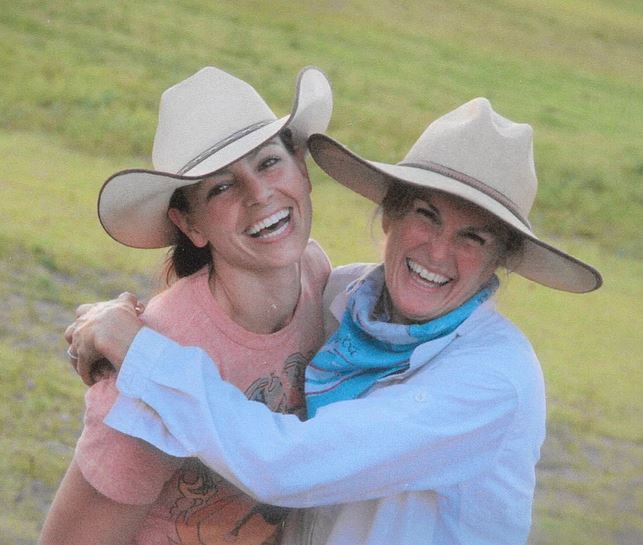 "When Joey passed away, Sandy was angry. And more than a little frustrated in the outcome of all the chemo and radiation that Joey was put through and also the outcome of all the prayers Joey and millions of other people prayed on her behalf. And as great writers do, she put that frustration down in a song," Rory shared in a recent
blog post
.
Sandy eventually sent Rory the song and it struck a chord with him.
"I've probably listened to the song a hundred times since then. And I understand her feelings. Although I think I fall on the side of gratitude most of the time, I have had moments of frustration that only leave me with more questions," Rory explained.
Watch the original "One Angel" music video below!
"To make a record without Joey isn't something that I was sure I'd ever do. The fact is, I've never made my own record. I've only been part of the albums that she and I made through the years. But it's been more than 5 years since we recorded the Hymns album, and I guess it was finally just time. So, this past fall, I went into the studio with producers Ben Isaacs and Matt Johnson and some of Nashville's greatest musicians and recorded 14 new songs. Fourteen stories that are about to become part of mine. And to say that I'm excited about it, is an understatement," the star posted to  his website about making The Gentle Man album.
Share "One Angel" with other country music fans!