Miranda Lambert's husband left the NY police force to spend full time with his wife.....get to know more about Brendan McLoughlin here. . .
Miranda Lambert's husband has settled into his life by the side of a leading female country music artist.     Miranda Lambert secretly married the handsome NYPD officer on January 26, 2019 after a quick whirlwind romance.  The pair met on the set of Good Morning America on November 2, 2018 when Miranda performed with the Pistol Annies and Brendan provided added security for the show.
Watch the video to learn more about Brendan McLoughlin and see more details of their relationship below.
Get to Know Miranda Lambert's Husband (Brendan McLoughlin Video)
Miranda Lambert's Husband (Brendan McLoughlin)
Brendan McLoughlin is a native of Staten Island, New York! Now, he splits his time between New York City and Nashville.  Before marrying Miranda, he was Officer Brendan McLoughlin as a member of the NYPD's Midtown South Precinct and was with the NYPD since 2013. He has also worked with canine officers!  He took a leave of absence after marrying the star and retired from his police duties in February of 2020.  Prior to the Covid-19 crisis, Brendan was helping out with security during Lambert's Wildcard Tour meet and greets.
Miranda Lambert's husband is about 8 years younger than the star!  Miranda is now 36 years old and Brendan is reportedly 28 years old.  In his late teens, Brendan tried to break into professional modeling. He even created a profile on Model Mayhem, a website that helps models network and connect with potential jobs. Brendan is 5'11" tall and wears a 10.5 shoe. You can take a peek at his page with pictures here.
How the Couple First Met
Brendan McLoughlin first met Lambert while she was in town to perform with Pistol Annies on Good Morning America in November 2018. Ran's bandmates, Ashley and Angeleena, helped bring them together…playing matchmakers for the couple.
"My girlfriends, the Annies, saw him and knew I might be ready to hang out with someone. They invited him to our show behind my back. They plucked him for me. My security guy Tom, he was in on it too. He said to me, 'He's here. And he's pretty.' [Laughs] Now the Pistol Annies have three husbands, two ex-husbands, three children, a stepson and 23 animals. We've done a lot in nine years!" the star joked.
When asked if it was love at first sight, she joked, "I guess so. If that's a thing. I have eight dogs and had love at first sight with them, too. Must be easier than I thought!"
Miranda Lambert's Husband:  Secret Wedding Ceremony
So why was Miranda Lambert's wedding in Davidson Country, Tennessee on January 26, 2019 so hush-hush until she broke the news to fans on February 16th? It's pretty simple, she learned some important lessons from her first marriage to fellow country music artist Blake Shelton.
"I was married before, and it was a huge wedding and everything was very public. So was my divorce," Lambert explained. "I learned then that it's not for everybody else. This is my actual life. With Brendan, I made it a point to keep it as private as I could for as long as I could."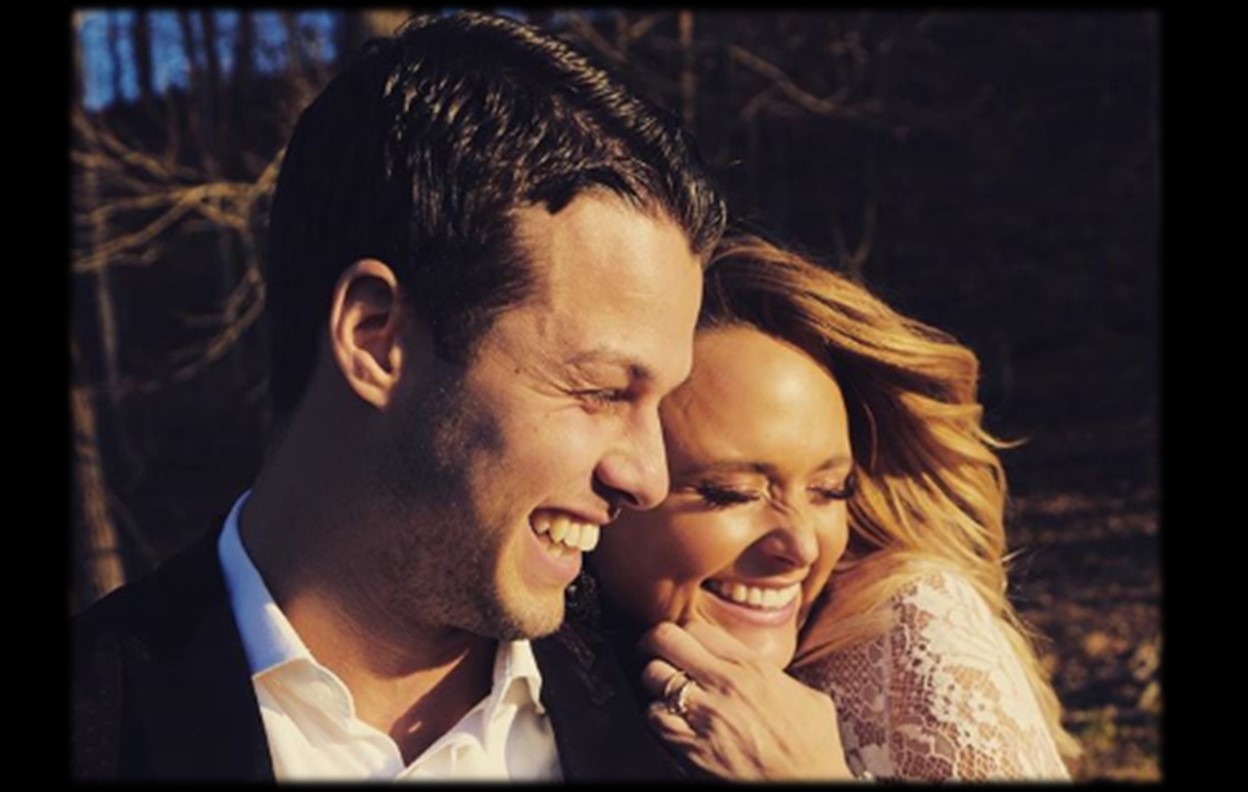 After going through so much in her 36 years on this planet, the Texan now knows exactly what she wants and is willing to grab it.
"I feel like I've been through enough in my life to know what I don't want, so when I know what I do want I snatch it right up," Lambert shared about falling head over heels for McLoughlin.  Although being thrown into the spotlight can be difficult, Miranda says her husband is doing well despite having every part of his personal life put under the microscope and 'takes it like a champ.'
Miranda's Step Mom Role
Brendan is the father of 7-month-old son from a previous relationship with  his ex, Kaihla Rettinger,.  His son (Landon) was born in November 5, 2019.
"We have the best of both worlds," Lambert shared with Extra in June 2019 about their marriage and Brendan McLoughlin's son. "We spend time in New York, we get to see our adorable nugget, then we get to come back to the farm and have the quiet life. I'm enjoying the balance."
The star also revealed that she is enjoying a whole new experience with Landon.
"I'm loving that whole phase, and I've raised a million dogs, so I feel like I've got that part of my womanly/motherly thing is full, so this is a whole new journey," she added. "It's great… My stepson is amazing."
According to In Touch, country music superstar Miranda Lambert and husband Brendan McLoughlin have purchased a $2 million New York City apartment. This move makes total sense, Brendan is a NYPD officer and remains based in the city. The 28-year-old also shares custody of his infant son, Landon, with his ex-girlfriend. The outlet's source also claims that the couple's new place has a nursery for the little one.
Brendan Adapting to a Life with Lots of Animals
Before marrying Miranda, Brendan had zero pets. Now he has nine dogs, four cats, and five horses!
"[Brendan's] a great guy and, bless his heart, he didn't have any dogs or any animals at all when he came into this relationship, so he inherited a whole barn full," Lambert kidded. "I was like, 'Hey, I got the dogs, you got the kid, we can mix and mingle.'"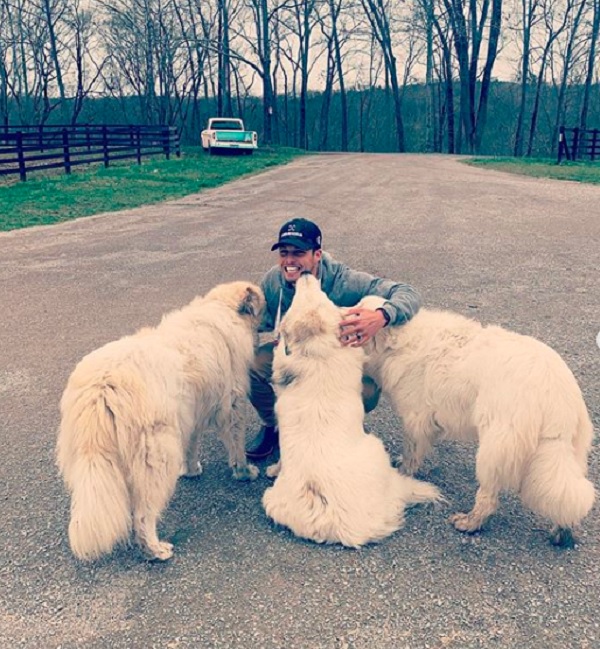 On a recent road trip, the couple rescued a kitten that Miranda gave to her dad.
Miranda Lambert's Prior Relationships
As fans can recall, this is Miranda's second marriage. The country star was previously married to fellow country artist Blake Shelton for four years. Following their divorce in July 2015, the "Tin Man" singer dated Americana singer Anderson East for two years which ended in April of 2018. She was also briefly romantically linked to Turnpike Troubador's Evan Felker in mid-2018.
During the Covid-19 period, he has been hanging out and enjoying some travel time with Miranda.  Miranda recently purchased a new Airstream travel trailor that is something to behold! The couple recently made the purchase in order to fit some non-touring travel into their schedule!
Miranda Lambert's Husband and New Airstream Trailer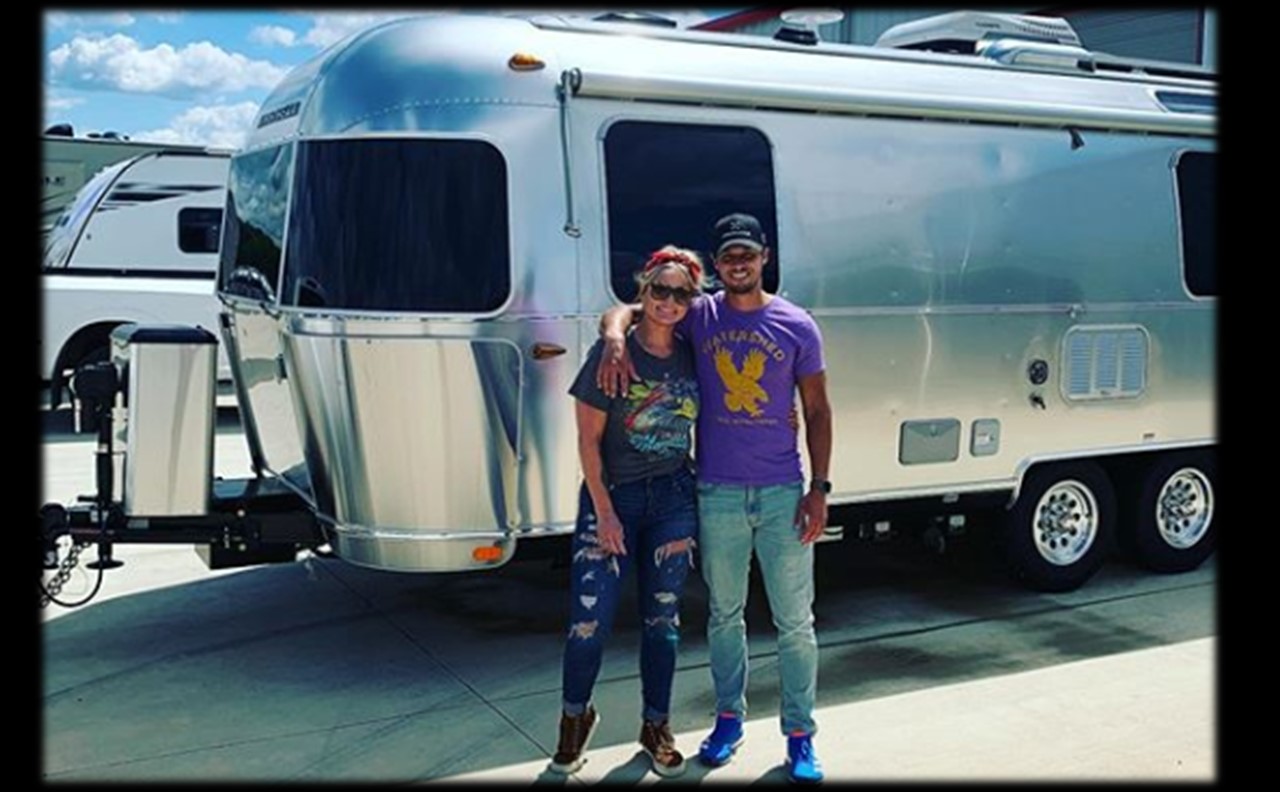 We are happy to see that Miranda has found someone that appears to make her happy.  Best wishers to Miranda and Brendan as they start their next chapter together!
Remember to "share" this update with other Miranda Lambert fans.