Enjoy watching Dolly Parton's Love Story as the country music legend has the longest successful marriage of all country music artists. . .
Dolly Parton's Love Story to Carl Dean has lasted 54 years as we look at Dolly's relationship journey with her secluded husband.  Dolly is now 74 year old and Carl Dean is 77 years old and the couple renewed their wedding vows at their 50 year anniversary.    Watch the video to see Dolly's Love Story journey and see additional photos and details below.
Dolly Parton's Love Story (Video)
Dolly Parton's husband Carl Dean has been by her side since they got married on Memorial Day (May 30, 1966) in Ringgold, Georgia..
Below are additional details about Dolly's life and love story journey with Carl Dean.
Dolly Parton's Childhood
Dolly grew up in a two room cabin without running water or electricity on Lucust Ridge outside of Sevierville, Tennessee.   Her parents married when they were in the eight grade.  As a child, she and her siblings would catch fireflies in a mason jar and use them to light up their bedroom.  Dolly Parton is the fourth of 12 children— even more amazing— six of her siblings have worked as professional musicians.  Dolly was raised in the Great Smoky Mountains with her father serving as a farmer and her mom holding down the cabin as a very busy hymn-singing full time mother. Dolly grew up dirt poor, in a large, close-knit,church-going family and she helped her mother care for the younger siblings,   In childhood, Dolly loved to sing hymns and play guitar as a means to entertain her siblings.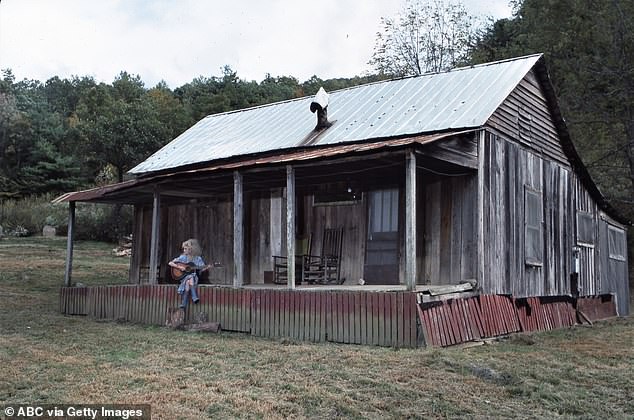 Dolly Parton's Career
Dolly has created an amazing legacy as a country music superstar, songwriter, actress, author, businesswoman, humanitarian, and the most honored female country artist of all time. At 13, she recorded her first songs and appeared on the Grand Ole Opry and met Johnny Cash.  Parton went on to sell more than 100 million albums and in 2005, she was honored with our country's highest official arts award, the National Medal of Arts.  Over the span of Parton's storied career, she has had 25 songs hit No. 1 on the Billboard Country charts, 41 career top 10 country albums, and 110 career charted singles over the past four decades. She has also won eight Grammy Awards, two Academy Award nominations, ten Country Music Association Awards, seven Academy of Country Music Awards, three American Music Awards, and the coveted Country Music Association's Entertainer of the Year Award.
Dolly has two entries in the 2018 Guinness World Records for 'Most Decades with a Top 20 Hit on Billboard's Hot Country Songs Chart' and 'Most Hits on Billboard's Hot Country Songs Chart by a Female Artist.'  "To receive these two Guinness World Records is so great," Parton shared in a press release. "Joining so many wonderful singers and songwriters who have been honored this way feels so special to me. You never know when you start out with your work how it's going to turn out, but to have these two world records makes me feel very humbled and blessed!"
Dolly Parton's Love Story with Carl Dean
Dolly moved to Nashville, Tennessee in 1964 to pursue her country music career after graduating from high school.  Dolly Parton (born January 19, 1946) has been married to Carl Dean since 1966. The couple met outside of Nashville's Wishy Washy Laundromat the very first day the aspiring country starlet was a resident of Music City.  When the couple first met, Dolly was 18 years old and Carl Dean was 21 years old.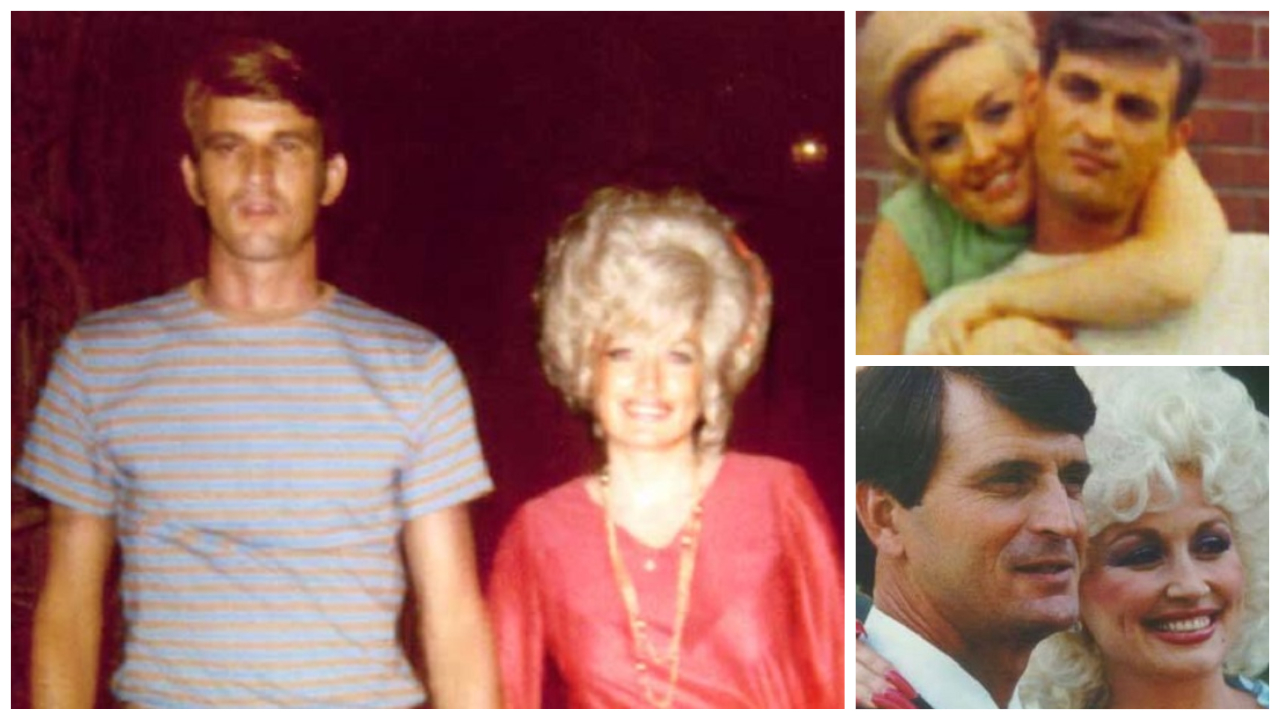 Because Dolly Parton is a big flirt, many people in the past have questioned her loyalty to Mr. Dean. "He knows I'm a flirt and a tease but it's harmless. I've never met the man that would take his place," Parton expressed in a prior interview. Although it may seem strange, Carl Dean willingly accepts Parton's flirtatious personality and trusts her wholeheartedly.
Carl Dean's Private Lifestyle
Carl Dean is mostly unknown as he prefers to fly under the radar. Despite all of the fame his wife possesses, Dean would rather be at home than bask in the limelight. In fact, he has only attended a handful of his wife's live performances throughout the years. .
"He's always supporting me as long as I don't try to drag him in on it," Parton shared with PEOPLE while walking the red carpet during the premiere of her new Netflix series, Dolly Parton's Heartstrings. "He's always been my biggest fan behind the scenes, but he's at home. I don't think they're probably showing much of this on TV and if they do, he might see it."
"But anyway, he'd never come dragging around," she added. "I'd rather bring somebody else with me, you know? He's never jealous of that either."
So what is the key to their relationship success? The couple make the most of their time together but enjoy spending time doing their own thing as well. When they are together, Dolly and Carl enjoy having fast food dates and running errands.
"We go to places Publix or Walmart or places for certain things I want to get, [and] we'd go in the middle of the night to those places that are open 24 hours a day," she shared during a press conference on Monday (10/28). "You'd be surprised at how lucky I'd get with that. You see a few people, and I don't mind — I love people — I just don't want to slow up my shopping."
"Carl and I have a little camper, a little RV, and we're always driving through fast food restaurants to get our stuff," Parton confessed to SiriusXM host Andy Cohen in 2016.  "That's one of the things we do. I'm always in the front seat. Sometimes they know me, sometimes they don't."  "Date night, we do whatever feels happy and comfortable with us. It's hard for me to get him to dress up to go to a nice dinner because he's just a country boy and hates that stuff. We do whatever's good. We have a good time," the star added.  These low-key dates have certainly worked to keep the love alive between Dolly and Carl! The pair will soon celebrate their 54th wedding anniversary on May 30th.
About Carl Dean
Carl Dean is not really a big fan of country music.  "He likes hard rock, he likes Led Zeppelin and bluegrass music, so my music is somewhere in between," Dolly shared in a prior interview in 2019. "He doesn't dislike it, but he doesn't go out of his way to play my records, let's put it that way."
"My first thought was 'I'm gonna marry that girl,'" Dean shared about his first encounter with Dolly. "My second thought was, 'Lord she's good lookin.'" And that was the day my life began. I wouldn't trade the last 50 years for nothing on this earth."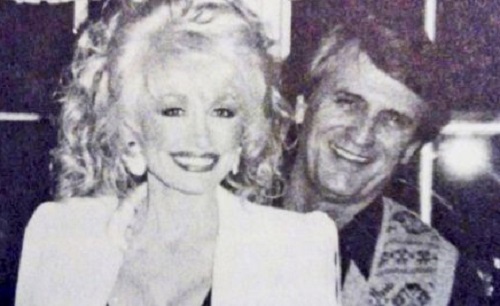 During her stop by 
The Tonight Show Starring Jimmy Fallon
 (Nov. 30), the singer-songwriter shared that her husband of over 50 years, 
Carl Dean
, has a thing for 
Dumplin'
 star Jennifer Aniston.  "I think he kind of fantasizes like a threesome with us," Dolly joked as the late night host loses it.  "He can't even get it out to pee much less get it up for three."  So how did the actress react to Dolly's joke?  "My mouth just dropped," Aniston told 
USA TODAY
. "And then I laughed my (butt) off. That's Dolly. "
The classic tune "Jolene" was partly inspired by a redheaded bank teller who seemed to fancy Parton's husband a bit too much.
Dolly Parton and Children
"Well God has a plan for everything," Dolly explained during an interview with NBC's Today Show. "But I said that I think probably it was his plan for me not to have kids so everybody's kids could be mine, and now they are!"  Having that special connection with children is not something everybody has bragging rights to— Dolly is just a natural! On October 13th, she released a new children's album titled, I Believe In You. After fifty years of making music, this was her first children's album!
Dolly credits her upbringing and looks for her natural ability with children.  "Well I grew up in a whole big bunch of kids, eight kids younger than me and I just love kids," Parton shared. "I have that high-pitched voice I'm over-exaggerated, I look like Mother Goose or you know one of those over-exaggerated cartoon characters and kids just kinda relate to that."
Though she didn't attend an official ceremony, Dolly Parton is godmother to Billy Ray Cyrus' famous daughter Miley Cyrus.  Dolly has plenty of nieces and nephews from all of her siblings to keep her plenty busy with kids.
Dolly Parton and Carl Dean Renew Vows after 50 Years of Marriage
Despite his wife's mega-star status, Carl avoids show business altogether and owns a road repair company. In fact, he has only attended a handful of Dolly's live performances throughout the years and only one awards ceremony. "He's a deep person, but he has a great and warped sense of humor," Parton once shared in a prior interview about her soulmate. "He makes me laugh and entertains me. He's very secure within himself."
"He knows I'm always going to kind of be fixed up for him because I don't believe in going home and being a slouch. He doesn't care what I wear as long as I'm happy," says Parton. "He loves me the way I am."
The pair married when Parton was only 18-years old, already climbing the ladder of country music stardom. Her record label at the time did not agree with their prime female star getting married, so Parton and Dean had a quick wedding in a small Georgia church with her mother, the preacher, and the preacher's wife in attendance.
"I never really felt like I had the wedding that we really wanted," she says. "He got all dressed up and I got all dressed up. Fifty years is a long time for anything, and I felt that we needed to do something to commemorate this. It's been a good 50 years and I don't know how many more years we'll have left."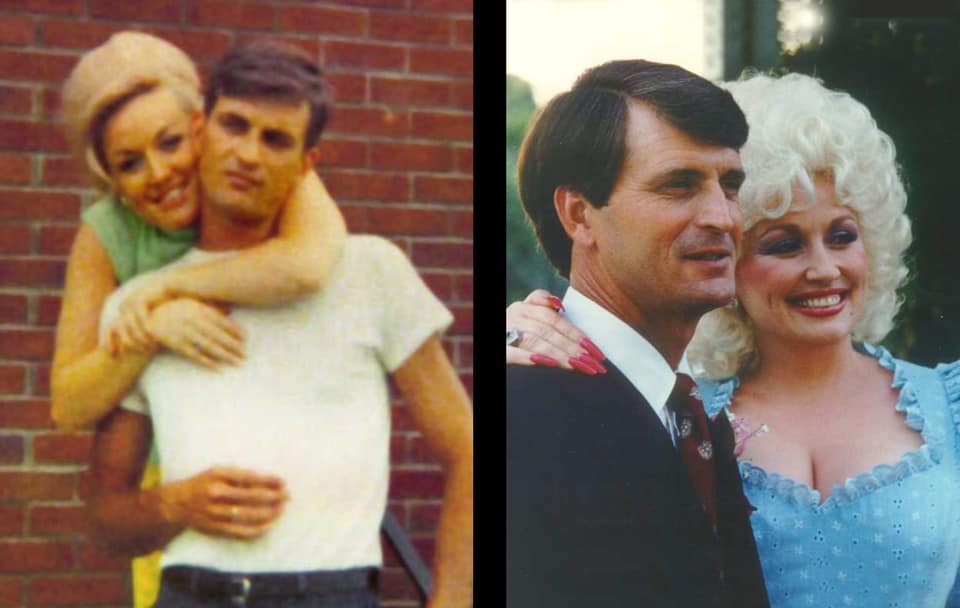 Today, there is a special chapel built on Parton's property where she and her husband spend quiet and reflective moments together as husband and wife. It's this type of faith and togetherness that has kept the couple going strong for over five decades.  "We know each other so well," Parton says. "I know every line in Carl's face, and he knows every hair in my wig!"
Dolly Parton's Home outside of Brentwood, TN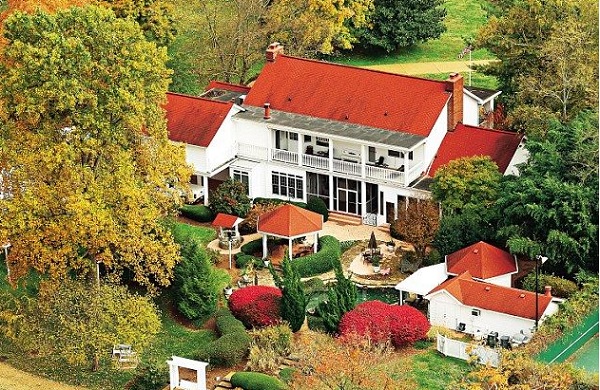 Dolly rejected numerous offers to pose topless for 
Playboy
 magazine
. 
However, the country star did grace the magazine's October 1978 issue wearing the signature Playboy bunny outfit and ears.  Dolly has recently stated that she hopes to appear on the cover of Playboy for her 75th birthday.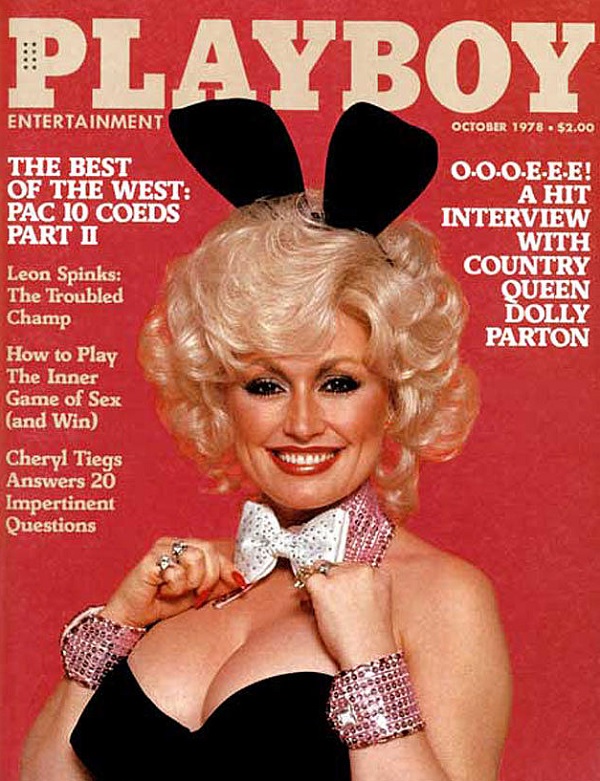 We look forward to the next chapter of Dolly's life journey.  Remember to "share" Dolly Parton's Love Story with other Country Music fans.