Dolly Parton's husband Carl Dean has been by her side nonstop since they got married on May 30, 1966. Read more about the couple's unique relationship!
Country Music star Dolly Parton's husband Carl Dean first caught her attention at a laundromat during her first day in Nashville. The couple instantly fell in love with each other. Over five decades later and nothing has changed between the couple. However, there are several reasons why even the biggest Dolly Parton fans do not know that the talented country artist and songwriter is married.
Dolly Parton's Husband, Carl Dean, Quickly Stole Her Heart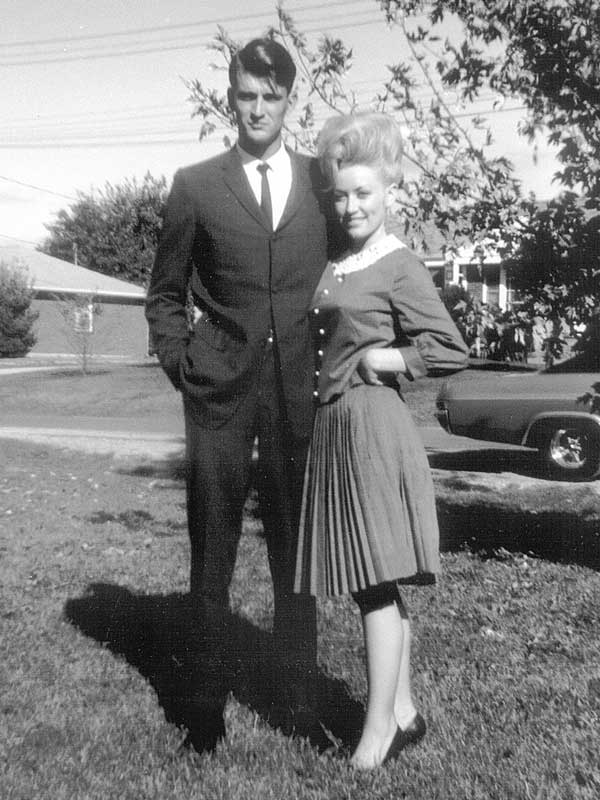 Because Dolly Parton is a big flirt, many people in the past have questioned her loyalty to Mr. Dean. "He knows I'm a flirt and a tease but it's harmless. I've never met the man that would take his place," Parton once told
The Boot
. Although it may seem strange, Carl Dean willingly accepts Parton's flirtatious personality and trusts her wholeheartedly.
Another reason Carl Dean is mostly unknown is because he prefers to fly under the radar. Since 1977, he has owned and operated an asphalt-laying company in the Nashville area.
Despite all of the fame his wife possesses, Dean would rather be at home than bask in the limelight. In fact, he has only attended a handful of his wife's live performances throughout the years. At home, it's a completely different story…
"He's always supporting me as long as I don't try to drag him in on it," Parton shared with PEOPLE while walking the red carpet during the premiere of her Netflix series, Dolly Parton's Heartstrings. "He's always been my biggest fan behind the scenes, but he's at home. I don't think they're probably showing much of this on TV and if they do, he might see it."
"But anyway, he'd never come dragging around," she added. "I'd rather bring somebody else with me, you know? He's never jealous of that either."
So what is the key to their relationship success? The couple make the most of their time together but enjoy spending time doing their own thing as well. When they are together, Dolly and Carl enjoy having fast food dates and running errands.
"We go to places Publix or Walmart or places for certain things I want to get, [and] we'd go in the middle of the night to those places that are open 24 hours a day," she shared during a press conference in 2019. "You'd be surprised at how lucky I'd get with that. You see a few people, and I don't mind — I love people — I just don't want to slow up my shopping."
Even though they seem to be complete opposites, the pair have clearly done something right to make their marriage last over 54 years! Share this closer look at Dolly Parton's husband with other country music fans!