Country music star Alan Jackson's daughters are all grown up! Get to know Mattie, Alexandra, and Dani here!
Country music icon Alan Jackson has not only left an indelible mark on the music industry with his soulful voice and timeless melodies but has also built a loving family with his wife Denise. Together, they have raised three remarkable daughters who have brought joy and inspiration to their lives. In this article, we delve into the lives of Alan Jackson's three daughters
Alan Jackson's Daughters are now all over twenty six years old.  If you are a country music fan, you probably know Alan Jackson's song "Drive," which a sweet story-song about how vehicles can play a big part in the memories of children as they grow into adults. What many people don't know is that the girls in the video are actually Alan Jackson's daughters— Mattie, Alexandra, and Dani! Learn more about Alan and wife Denise Jackson's three adult daughters below!
Alan Jackson's Family Journey Video
Alan Jackson's Daughters: Mattie, Alexandra, & Dani
Mattie Denise Jackson Selecman (born June 19, 1990)
Mattie turned 33 years old on June 19, 2023 and is the eldest of Alan's three daughters.  She is a certified sommelier and once owned a wine bar in Nashville. She also has a degree in creative writing from the University of Tennessee. Tragically, she lost her husband of less than a year, Ben Selecman, in September 2018 after he suffered a traumatic brain injury while on vacation in Florida. Despite her grief, Mattie is pushing forward and has dedicated herself to helping others. Mattie and her friend Brooke Tometich started a venture dubbed "NaSHEville" in order to help women and children in need— specifically orphans, widows, and trafficked women. Learn more here.
View this post on Instagram
Alexandra Jane Jackson (born August 23, 1993)
Alexandra aka "Ali" and Alan have especially close relationship and she is now 30 years old, Check out what she wrote about her famous father back in 2017 in honor of his Country Music Hall of Fame induction.
"The world sees you as follows: a great musician, an impressive song writer and a talented vocalist. I see you as: my best friend, the guy that taught me that how you treat people matters more than anything else and taught me just how to stand on my own two feet," Ali shared. "You're every daughter's dream father. Thank you for raising us in a house filled with Jesus and music, and always making sure we knew whatever our dream was could be our reality."
In a 2011 interview with The Boot, Alan predicated that Ali would be the most likely out of his three daughters to pursue a career in the entertainment industry.
Ali tied the knot with Sam Bradshaw on July 18, 2020.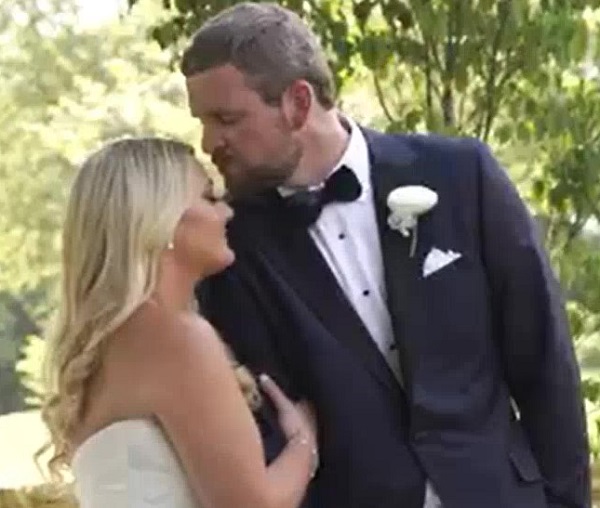 Ali and Sam have also shared that they are expecting a baby boy in December of 2022 that will become Alan and Denise's first grand child.
Alan and Denise welcomed their first grandchild, Jackson Alvie Bradshaw, on December 13. 2022.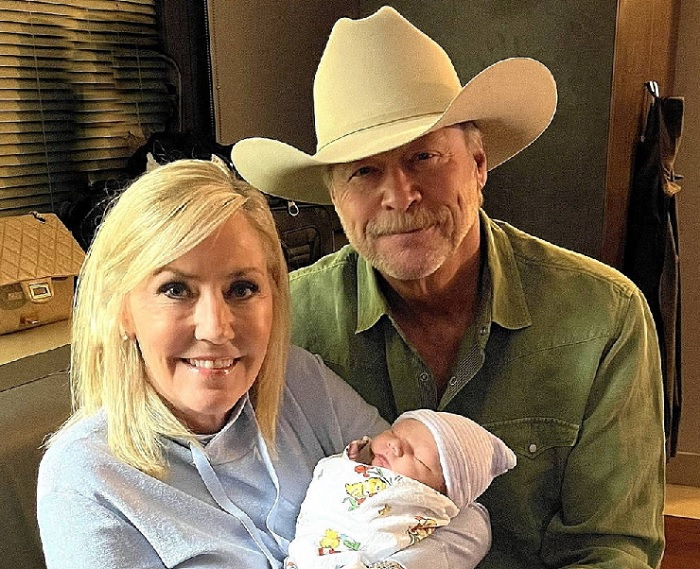 Dani Grace Jackson (born August 28, 1997)
Since she was a child, Dani has had an eye for fashion. Despite being the least public-facing of the three sisters, Dani has played an essential role in her family's life. She has chosen to pursue a more private path, focusing on her education and personal endeavors.  Not much is known about the youngest child of Alan and Denise, but she does periodically attend events with her family.  As the youngest daughter, Dani turned 26 years old on August 28, 2023.
View this post on Instagram
Share this look at Alan Jackson's daughters with other country music fans!