Alan Jackson first met his wife when they were just teens in small town Georgia. Learn more about the fascinating Mrs. Jackson here!
Country music icon Alan Jackson married his high school sweetheart, Denise Jackson, 37 years ago on December 15, 1979 at Newnan Baptist Church in their hometown of Newnan, Georgia.
After relocating to Nashville, it was Denise who helped snag Jackson his first recording contract. While working as a flight attendant, she met "Rhinestone Cowboy" Glen Campbell and told him about her musically gifted husband. Intrigued, Campbell then took Alan under his wing and helped the promising singer-songwriter score a contract with Arista Records.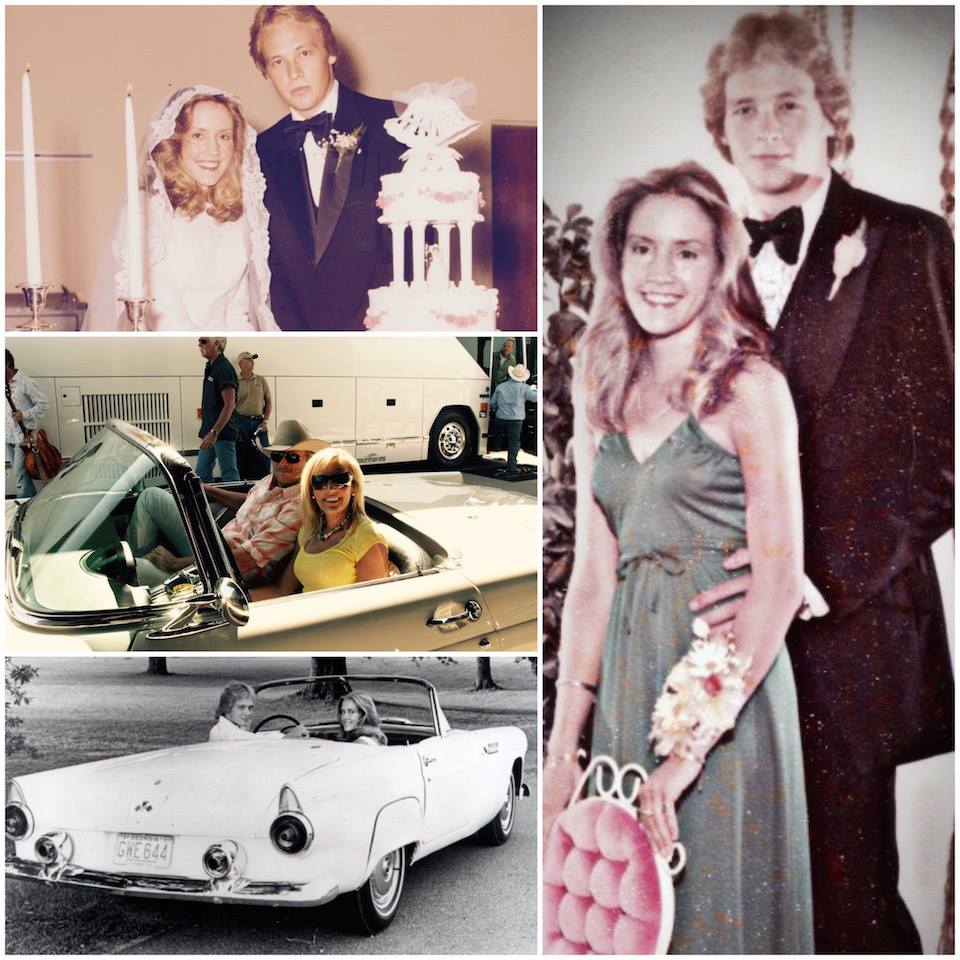 The longtime couple has three adult daughters: Mattie, Alexandra, and Dani. In 1998, the pair temporarily separated for four months due to Alan Jackson's infidelity and the pressures of his country music career.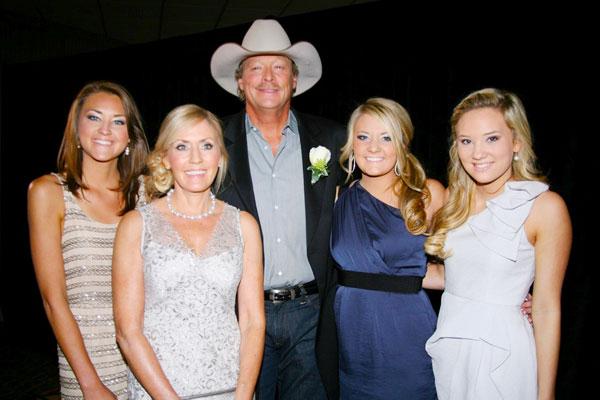 "We were just kids when we started out," Alan Jackson shared with
PEOPLE
about their temporary split. "We didn't ever have the chance to fall in love as adults and to learn who you are before making a commitment. I think we lost some of that original feeling. I did anyway."
Denise added, "We learned that if a relationship's going to be good, you have to make it a priority. Even if it's just getting up 30 minutes before the children do in the morning, having our coffee and being together uninterrupted. Or sitting on the porch in the afternoon for 10 minutes to catch up on our day."
Alan and Denise's love story is the cornerstone of Jackson's songs "She Likes It Too" and "Remember When." Fun fact: Denise and their three daughters appear in the "Remember When" music video. View it below.
If you're curious about Denise Jackson and her relationship with her famous husband— she penned a The New York Times Best Seller titled It's All About Him: Finding the Love of My Life which digs deeper into her personal life, relationship woes, healing a marriage, and her strong Christian faith.
Besides the obvious role as a supportive spouse, Denise also helped Alan perfect his signature look. In an interview with Parade magazine, Jackson revealed why he opts for white cowboy hats, "I've tried to wear black a couple of times. But I'm kinda fair and blonde-headed, and it just don't look good. My wife says, "You know what? You're not dark-complexion enough to wear that dark hat." You gotta have somebody to tell you the truth, you know?"
The popular crooner also shared this piece of marital wisdom with The Boot, "I don't care if it's somebody that seems compatible or your soul mate … you have to work at it all the time," Alan stated. "I always find that most times you treat strangers nicer than you do somebody that's close to you, and if you learn to do that, that makes a big difference."
We wish Denise the best and pray for her continued health. The family matriarch was diagnosed with colon cancer in 2010, but is currently cancer-free after aggressive treatment.
Share this with other fans of this couple!