Watch this video featuring the top 10 reasons that Blake Shelton Should Marry Gwen Stefani....see if you agree....
Should Country Music star Blake Shelton marry Gwen Stefani?  Over the past nearly four years, Blake Shelton and his lovely girlfriend, Gwen Stefani, have become one of the entertainment industry's favorite power couples. The pair met as judges on the The Voice and began dating soon after their respective divorces from their former spouses in 2015. After four years of successful dating, it might just be time for Blake to tie the knot.  Watch this video and see if you agree with the reasons Blake Shelton should put a ring on it…..
Reasons Blake Shelton Should Marry Gwen Stefani (Video)
Click the "play" button to watch this video providing the top 10 reasons why Blake Shelton should marry Gwen Stefani…..
Blake and Gwen's Kids
Blake Shelton has become incredibly close to girlfriend Gwen Stefani's kids over the last four years. Kingston (13), Zuma (11), and Apollo (5) are from Gwen's marriage to rocker Gavin Rossdale, which ended in divorce in 2015. The three boys can frequently be found having a great time at Shelton's Oklahoma ranch.
"He's been helping me out a lot," Gwen shared with TODAY in September about Blake's role as a 'bonus' parent. "I literally get to the point where I'm like, 'You gotta get home, I need help.'"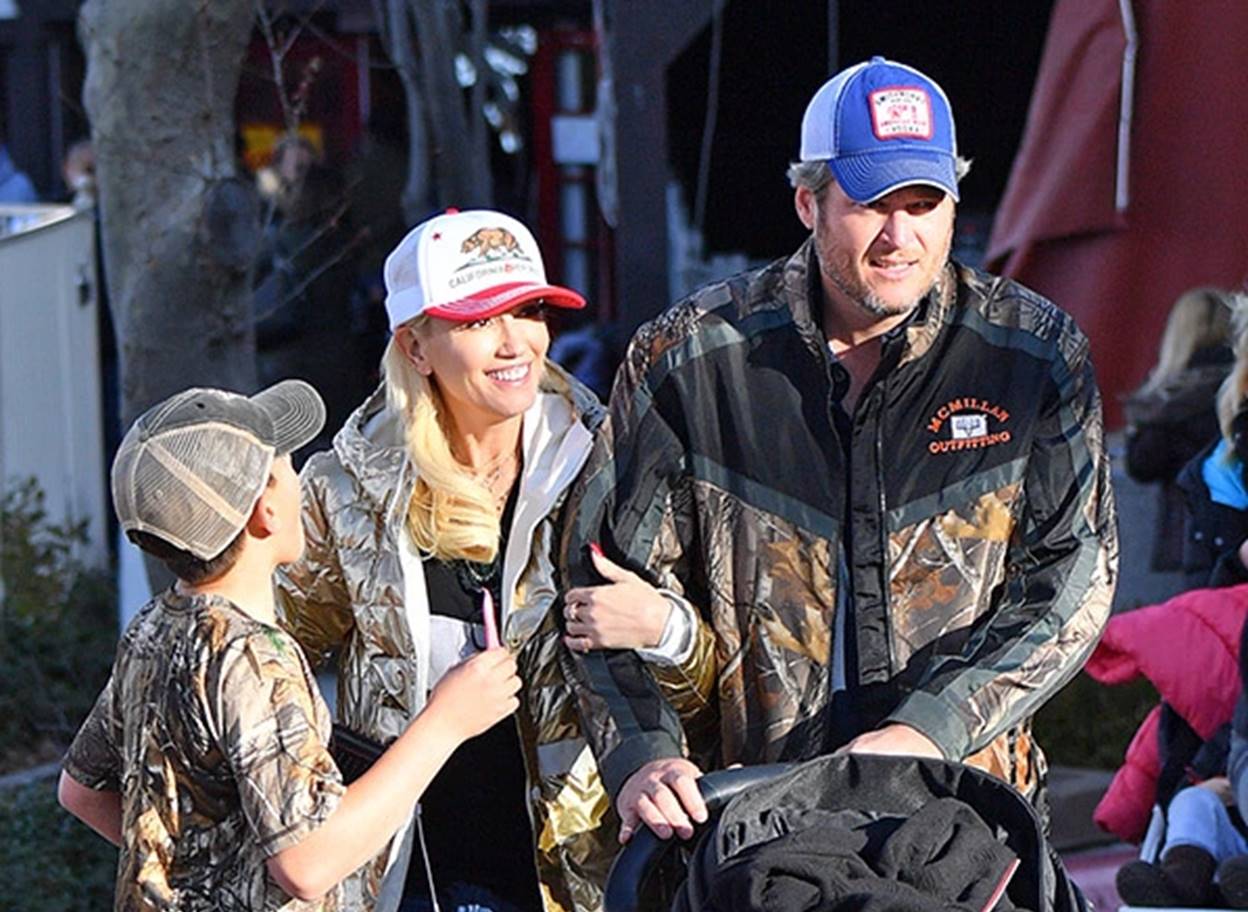 Shelton also opened up to 
People
 in November 2018 about how Apollo, Zuma, and Kingston have helped him grow as a person. It's evident that Blake loves having the boys around. "For a long time, it was awkward trying to figure out what my place is and in their mind too," Shelton admitted. "The best part for me, selfishly, is discovering a part of myself that I guess I never really knew was in there. It's definitely an instinct that kind of kicks in."
Blake helped Gwen after her recent divorce.  "It was like being handed this gift of a friend who was going through the exact same thing at the exact same time," Gwen says of facing the realities of divorce with an understanding comrade.  The versatile singer went on to say how much Blake's support has helped her, "Then it was just like everything flipped. It went from horrible to, like, hopeful and, like, 'Wow, God, you just don't know what's gonna happen next.'"
Blake also acknowledge how much Gwen has improved his life in prior interviews:
"When my marriage fell apart, and then trying to pick the pieces up from being at the rock bottom and trying to move forward, next thing you know, there's this person that I kind of knew, that I worked with on [The Voice]," Shelton said, "And then all of a sudden, to find out she's going through the same exact thing at the same time."
"And this is how my life turned around. And so quickly too, by the way. Like, all of this has to be meant to happen," he added. "So I made a record about it."
Blake Shelton and Gwen Stefani produce great Duets
Country music star Blake Shelton and pop star Gwen Stefani's "Nobody But You" was written by Ross Copperman, Shane McAnally, Josh Osborne, and Tommy Lee James. It is one of four new tracks on Shelton's recently released Fully Loaded: God's Country album, which hit No. 1 on both the Top Country Albums and Country Album Sales charts.   "Nobody But You" shot to the top of the iTunes songs chart upon release and into the Top 10 of the Billboard Hot Country Songs chart. Blake and Gwen took the stage together to perform the song at the 2020 Grammy Awards in January.
The "Nobody But You" song could become a prophesy for the couple.
Nobody But You Chorus
I don't wanna live without you
I don't wanna even breathe
I don't wanna dream about you
Wanna wake up with you next to me
I don't wanna go down any other road now
I don't wanna love nobody but you
Looking in your eyes now, if I had to die now
I don't wanna love nobody but you
Nobody Music Video (Blake Shelton Duet with Gwen Stefani)
Whether the couple decides to get married or just keeps on dating, we wish them the best.  Let us know if you think Blake Shelton Should Marry Gwen Stefani in the comments….