Enjoy watching Travis Tritt's family journey in finding true love and raising three lovable children . . .
Watch how Travis Tritt's family journey with his 3rd wife (Theresa Nelson also alias Teresa Nelson) yielded a beautiful daughter and two handsome sons.  Their oldest child, daughter Tyler Reese, is now 23-years-old.  For the sons, Tristan James is 22 years old, and Tarian Nathaniel is 17 years old.  Watch the Travis Tritt family journey video and see more photos and details below.
Travis Tritt's Family Journey (Video)
Prior to marrying Theresa Nelson on April 12, 1997, country artist Travis Tritt was married to high school sweetheart, Karen Ryon, and then to Jodi Barnett, who was twelve years his senior. He divorced Jodi shortly after signing with Warner Bros. in 1989— the divorce was finalized one month before his debut studio album Country Club was released in 1990. The tune "Here's a Quarter (Call Someone Who Cares)" was inspired by Tritt's second failed marriage.  Travis Tritt's 3rd marriage was the charm and he finally found true love and the mother to his three children.   It seems that the kids have grown up in the blink of an eye. Their family is very close and enjoys sharing many activities together such as four wheeling, boating, hunting, and traveling. One special bond they also share is their love and appreciation for country music.   See details about Travis Tritt's wife and each child below.
Travis Tritt's Family:  Wife Theresa Nelson (or Teresa Nelson)
Travis Tritt and his wife, Theresa, are proud parents of three children (Note that Teresa Nelson spells her name as "Teresa" and most media references and search terms are linked to the spelling "Theresa Nelson").   After swearing off the possibility of getting hitched again and living up his bachelor status, Tritt's plans of staying single forever were dashed after meeting one very special woman.
"I got blindsided," he told the Chicago Tribune in 1996. "The last thing I was looking for or expecting was to have this relationship come about."
On February 8, 1995, Tritt was celebrating his birthday at a Nashville eatery with close friend Marty Stuart, also at the establishment was college student and model Theresa Nelson. The brunette stunner quickly caught the "Can I Trust You with My Heart" singer's attention.  "I saw a sincere sweetness in her that stuck out from all the women I had ever met," Tritt recalled to Country Weekly in 2000.  Their chance meeting that night turned into frequent phone calls and then a long-distance relationship, until Nelson relocated to Atlanta, Georgia to be with Tritt. After hitting the road on tour, Tritt soon realized that Theresa was the one he couldn't live without.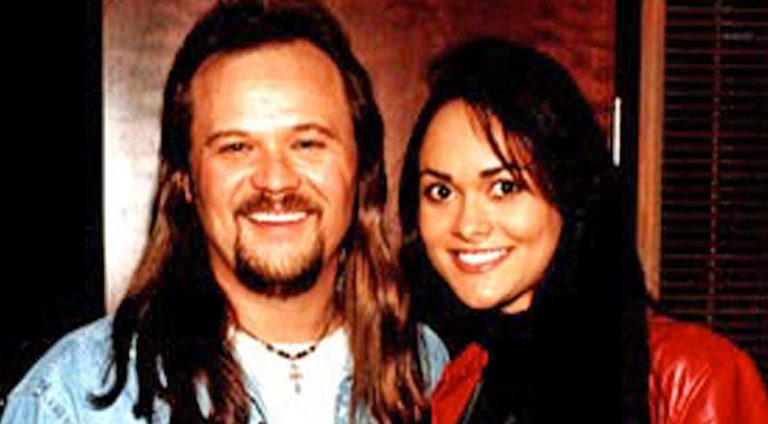 "We were apart for about two weeks after having been together practically every day for three months, and I missed her much more than I thought I was going to — and much more than I wanted to let myself miss her," Tritt relayed to the 
Chicago Tribune
 in a 1996 interview. "[The band and I] were out in the middle of East Bumble-somewhere, and my cellular phone wasn't working, so I'd get off the stage and couldn't call her, and I'd be wondering what she was up to and if she was feeling anywhere close to as miserable as I was."
The romantic hit "More Than You'll Ever Know," was inspired by their budding romance and the emotions Tritt felt while away from his lady love.
"Travis and I are best friends," Theresa Nelson told Country Weekly in 2000. "We do everything together. People ask us, 'How can you two spend that much time together? Don't you get sick of each other?' But we don't. We're buddies."
After 23 years of marriage, Travis and Theresa are still madly in love and have built a strong family together. Their three beautiful children, daughter Tyler Reese (born February 18, 1998) and two sons Tristan James (born June 16, 1999) and Tarian Nathaniel (born November 20, 2003) are a testament to their special bond.  See additional details for each child of the happy couple below.
Travis Tritt's Family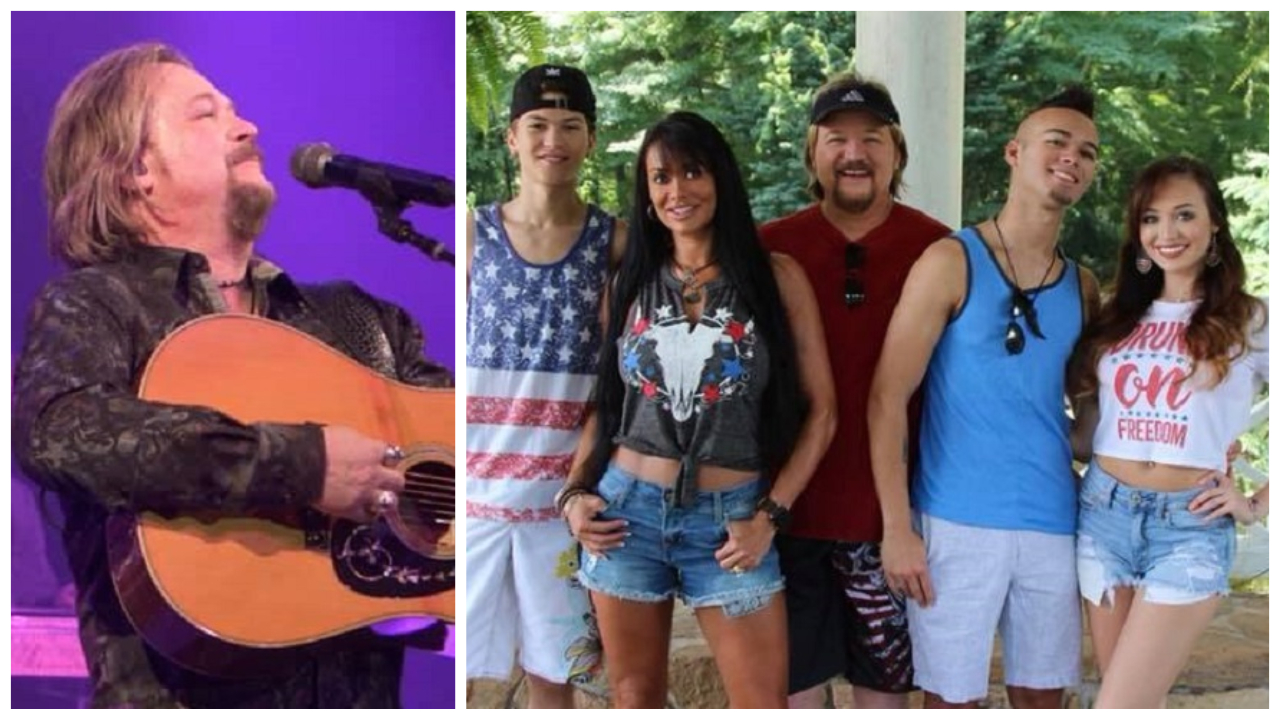 Travis Tritt's Family:  Tyler Reese (daughter)
Tyler Reese is a natural music maker. Like her dad, she loves to sing and be on stage. Travis and Theresa support their daughter's dreams, but knew how important it was that Tyler should have normal a childhood. During a recent interview with Lake & Sumter – Style, Theresa shared, "Disney and Nickelodeon wanted her to do a show, but Travis wouldn't agree to it. He figured if she was talented back then, she'd get even better as she got older." The wait has been worth it. Tyler has been honing her skills by performing with her father as often as possible. They started performing together since the release of their duet on Father's day 2013. The father daughter duo sang a remake of Patty Smyth and Don Henley's hit, "Sometimes Love Just Ain't Enough". Travis is thrilled to get to perform with his daughter and admires her dedication and talent.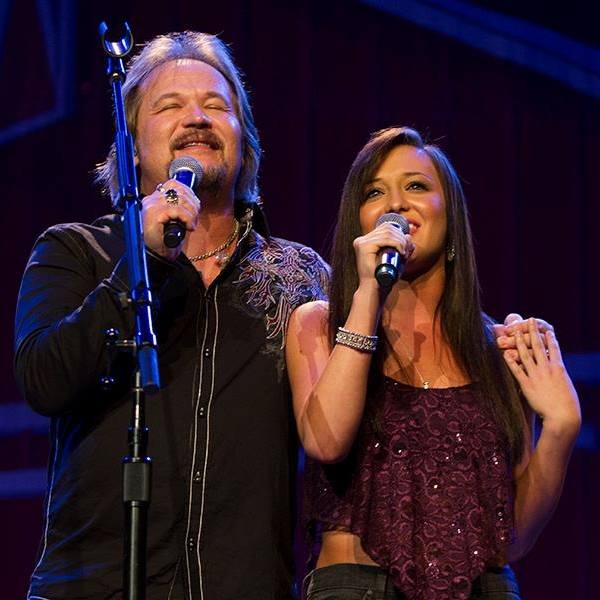 Now seems like the ideal time to branch out on her own. On November 3, 2017, Tyler released her debut single "Perfect" with Post Oak Recordings. The song was produced by Jesse Owen Astin and co-written by Astin, Adam Folsom, and Dionne Osborne.
Travis Tritt's Family:  Tristan James (oldest son)
Tristan James was born June 16, 1999 and is now 22 years old.  Tristan likes playing guitar, hunting, boating and traveling with the family.  Tristan would also like to pursue a music career.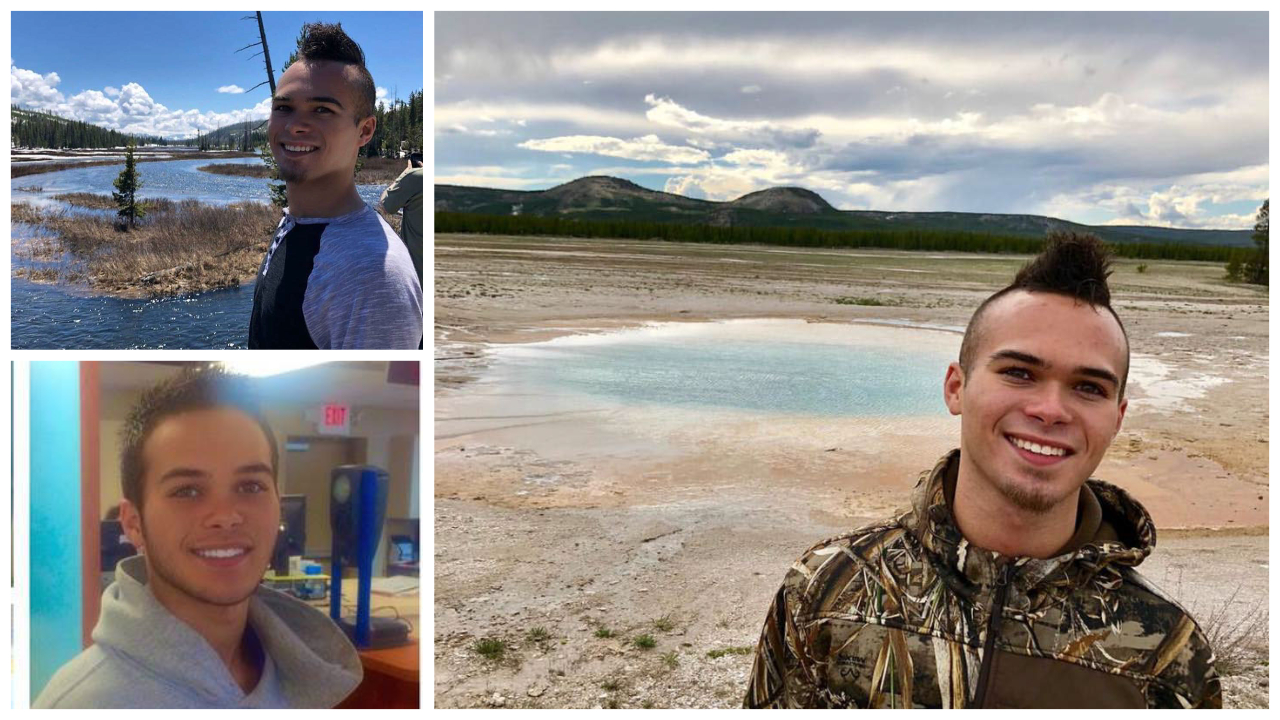 Travis Tritt's Family:  Tarian Nathaniel (youngest son)
Tarian Tritt was born November 20, 2003 and is now 17 years old.  From the photo below, you can tell that he is proud to get his official driving license.  Tarian attends high school in the suburbs of Atlanta, Georgia.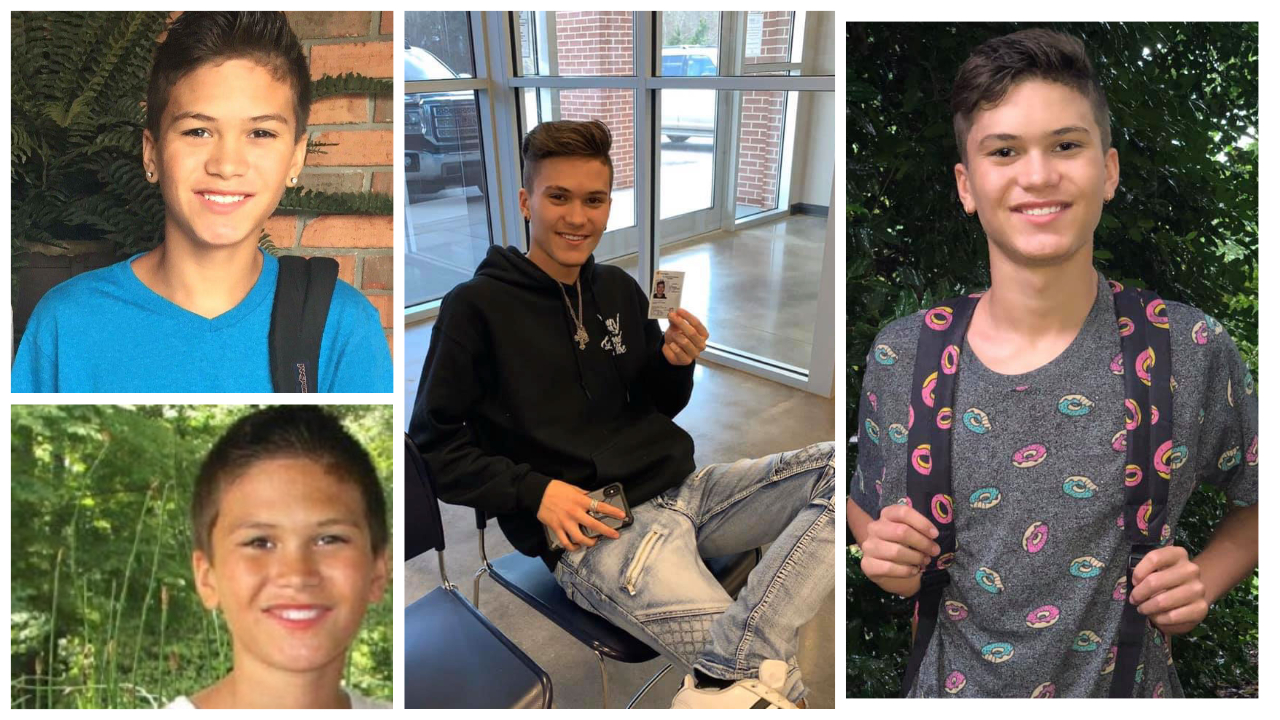 Travis Tritt has plans to release a new album in 2020 and will also be touring.  We look forward to more adventure from the Travis Tritt family.
Remember to "share" Travis Tritt's family journey with other Country Music fans.