Meet the Darius Rucker Family here . . .
The Darius Rucker Family includes his wife and three children.  Country music singer-songwriter Darius Rucker has accomplished a lot in his 53 years on this planet. Above all, the multi-talented artist treasures his wife, Beth Leonard, and his children Carolyn, Daniella Rose, and Jack. Meet the Rucker crew below!
Darius Rucker Family
Darius Rucker's Wife (Beth Leonard)
When Darius Rucker first laid eyes on Beth Leonard, his now wife, he knew she was the one. "I don't know what it was about her," Rucker once told the UMG Nashville press room. "I mean, it was EVERYTHING about her. I told her I was going to marry her on our first date."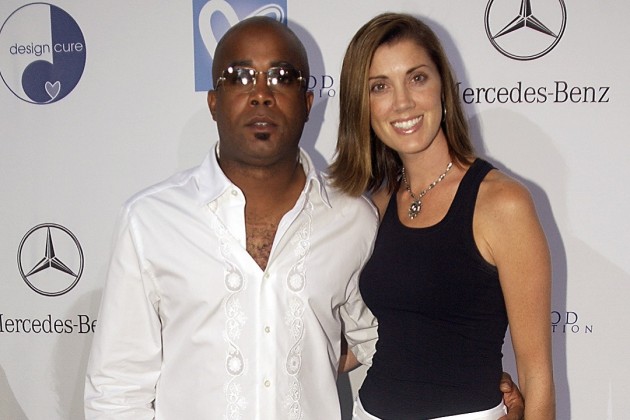 Beth and Darius have two biological children together, Daniella Rose (born 2001) and Jack (born 2005). Darius' oldest daughter, Carolyn, was born in 1995 and comes from a previous relationship.
Darius Rucker Children
Darius Rucker Daughter (Carolyn Pearl)
Carolyn, 23, is the daughter of Darius and a former girlfriend. In May, she graduated from college! Like her famous father, she also enjoys singing and covering popular songs. Check out her YouTube channel here.
Darius Rucker Daughter (Daniella Rose)
Daniella, 17, is Darius and Beth's eldest child together. Yes, she was named after a very famous football legend…
Darius Rucker's Son (Jack)
Jack is Darius and Beth's youngest child and the star's only son. The 13-year-old is wild about golf and often plays with his father.
"He's been playing since he was 12. He's 13 now. He lives for it too. He hits balls 2-3 hours a day in our hitting room. He loves it," Rucker recently shared with Country Countdown USA.
Although each of his children show musical ability, Rucker would rather them all find success outside of the entertainment industry.
"If they were to ask me what I wanted them to do singing would be the last thing I would want them to do. Go be an engineer. Go be a doctor. Go get a real job. Get a family and live a great life…" Rucker revealed in a past interview with Life of Dad.
As for what he wants for his three children, it's simple— have faith and be good people.
"That love of God is so important. My kids are great kids. I always stress to be good people. Be good to others. For me I tell them that it is easier to be nice than to be a jerk. I say it to my kids all the time. That is one of the things that I remember from growing up. My mom said how important it was to be a good person. That is one thing that I truly try to put into their lives. It is just second nature. It is to be nice and help folks," the South Carolina native sagely explained.
Related article:  Meet Darius Rucker's Wife.
Share this closer look at the Darius Rucker family with other fans!