Country music singer-songwriter Shania Twain's marriages have taught her a lot about true love and making the best out of life. More here!
Country music entertainer Shania Twain's life reads like a Hollywood film script— from a rough childhood filled with abuse and poverty to her meteoric rise to the top of the country music scene. Let's take a moment to examine Shania Twain's marriages, the first with ex-husband Robert "Mutt" Lange and the second with current spouse Frédéric Thiébaud.
Shania Twain's Marriages: Robert "Mutt" Lange, Frédéric Thiébaud
Shania Twain & Robert "Mutt" Lange's Roller Coaster Relationship
Shania first crossed paths with producer Robert "Mutt" Lange at Nashville's Fan Fair in June 1993 when the young artists was looking to break into the music industry. Lange had heard the budding superstar's debut album, which prompted him track her down via telephone to offer to produce and write songs with her. Not long after that fateful face-to-face meeting, the pair were wed on December 28, 1993.
So, who is Mutt Lange? He's a producer and songwriter who was raised in South Africa. Besides Shania, he's worked closely with artists such as AC/DC, Def Leppard, Maroon 5, Lady Gaga, and Muse among many others. Interestingly enough, Shania's 1997 album Come On Over, which Mutt also produced, has earned a multitude of distinctions that will be hard to top. It's overall the best-selling country music album, the best-selling album of the 1990s, the best-selling studio album by a female artist, and the 9th best-selling album of any genre in the United States. Through their wildly successful musical collaborations and their son Eja (pronounced Asia), who was born on August 12, 2001, Shania and Mutt will always be linked.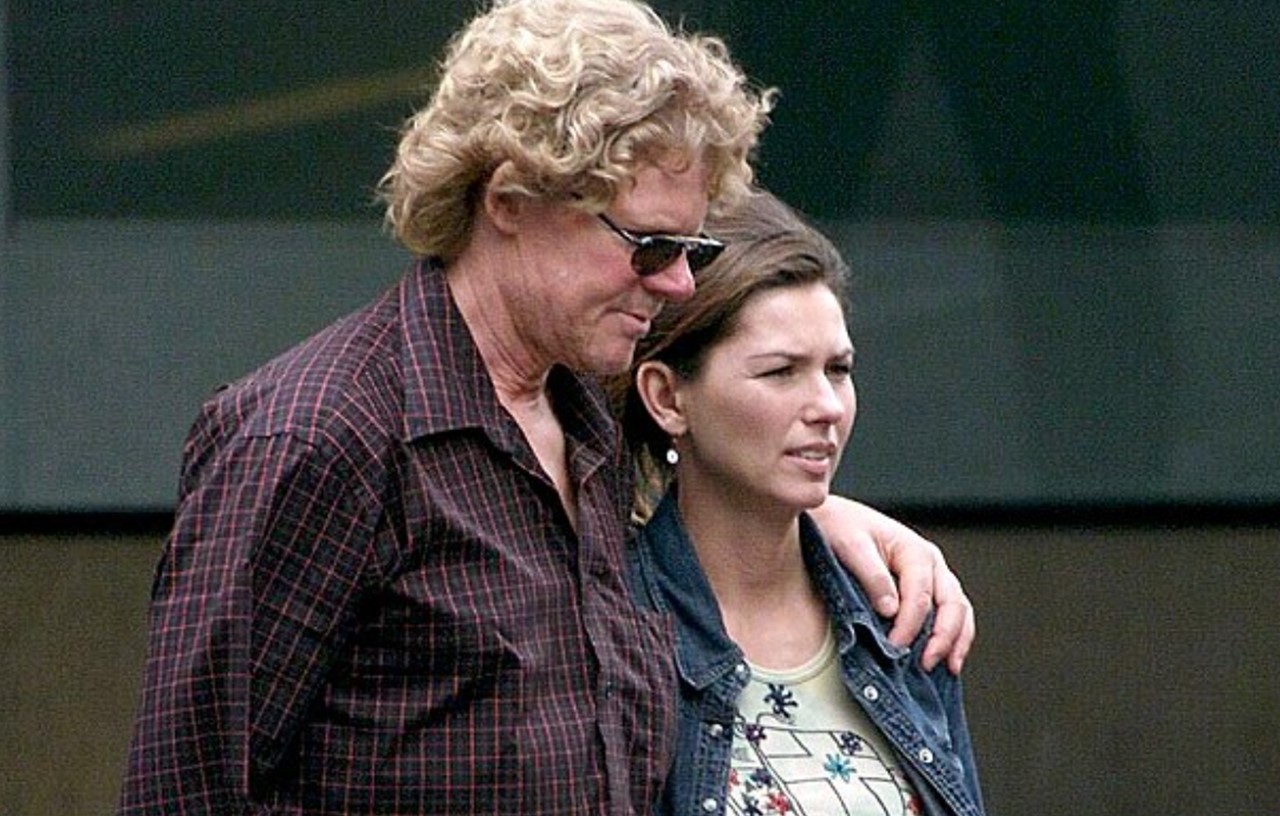 On May 15, 2008, a spokesperson for Twain's Mercury Nashville record label made the startling announcement that after 14 years of marriage, Twain and Lange were separating. Lange allegedly had an affair with Twain's best friend and the manager of the pair's Swiss estate, Marie-Anne Thiébaud. The former power couple's divorce was finalized two years later on June 9, 2010.
Shania was absolutely devastated by the hurtful betrayal and recalled randomly encountering 'the other woman' while appearing on Watch What Happens Live, "I had a total panic attack," Twain divulged to host Andy Cohen. "I just told her that she was a bad person—that's all I could get out!"
Fortunately, Shania had someone special to help her through this dark time in her life, oddly enough it was Marie-Anne's ex-husband Frédéric Thiébaud who stepped up to the plate.
"It was a very difficult time emotionally for both of us. I would say that he was probably stronger through it than I was," she shared with Ellen DeGeneres. "He was a tremendous support; we were a support to each other and really found something beautiful in the end and unexpected."
Shania Twain Moves On With Frédéric Thiébaud
"I didn't want to love again— it was the last thing on my mind," Twain reflected on the betrayal during a 2011 interview with People. "It's just amazing how life works."
Love blossomed between Twain and Thiébaud as they worked though their mutual heartbreak and the shake up of their two families. "I rejected it initially," the country starlet admitted to the outlet. "But I couldn't control Fred's love for me and how easy he is to love."
Swiss-born Frédéric has a daughter named Johanna who is just a year older than Shania's son Eja. Thankfully Shania's second husband is also well outside the realm of the music industry, he's a Nestlé business executive.
The pair married in an intimate ceremony on January 1, 2011 in Rincón, Puerto Rico, just weeks after they made their engagement public on December 20, 2010.
"Frederic Nicolas Thiebaud has been a true gift to me as a compassionate, understanding friend and over time, an amazing love has blossomed from this precious friendship," Shania herself wrote about their relationship.
"I describe what happened to Fred and me this way: we were two people who had been jettisoned from our lives as if we'd been shoved off the edge of a high cliff. Thankfully, we managed to grab onto each other on the way down in midair, and break each other's fall," Shania told Parade in a past interview with the publication.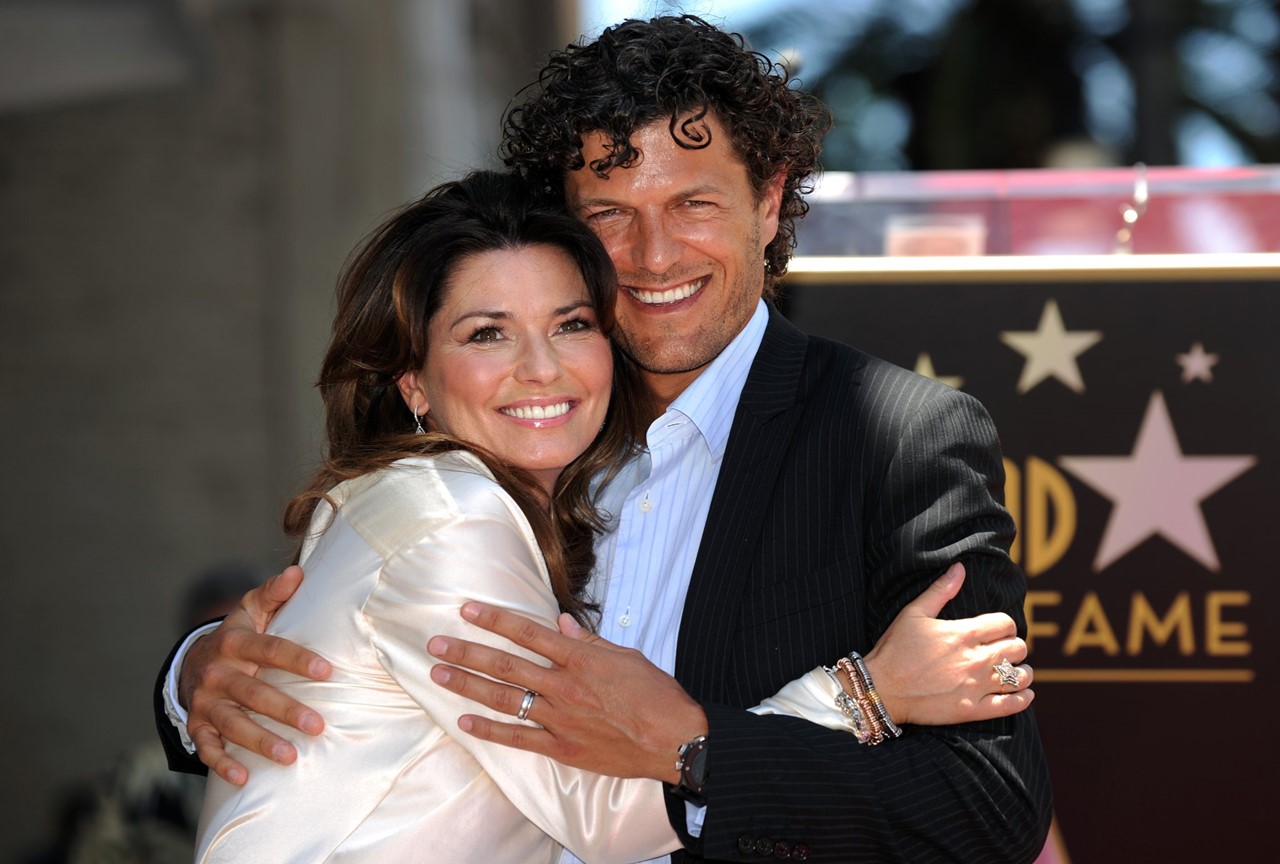 As for Mutt, he ended up marrying Marie-Anne. According to 
The Post, 
Twain co-parents with her ex-husband but has no interest in engaging with her former friend "I don't invite that trigger into my life… She's not my future. She's my past," Twain shared with the outlet.
Though Mutt and Shania's love story ended on a very sour note, she has found love and happiness again with Frédéric. Share this look into Shania Twain's marriages with other loyal fans of the Canadian superstar!