Country music artist Shania Twain hails from Canada, but has carved out her own distinct niche in the United States. Check out this interesting set of Shania Twain facts!
Canadian country music superstar Shania Twain has been in the music industry since the early 1990s. During her career, the 56-year-old talent has sold over 100 million records, making her the best-selling female artist in the history of country music and one of the best-selling artists of all time.
Get to know the "You're Still the One" songstress by watching her life story video and through the collection of interesting Shania Twain facts below!
The Life of Shania Twain Video
Shania Twain Facts
1) Her birth name is actually Eilleen Regina Edwards (born August 28, 1965). The surname "Twain" came from her stepfather Jerry Twain and she adopted the first name "Shania" at age 24. Contrary to popular belief, "Shania" is not Ojibwa for "I'm on my way."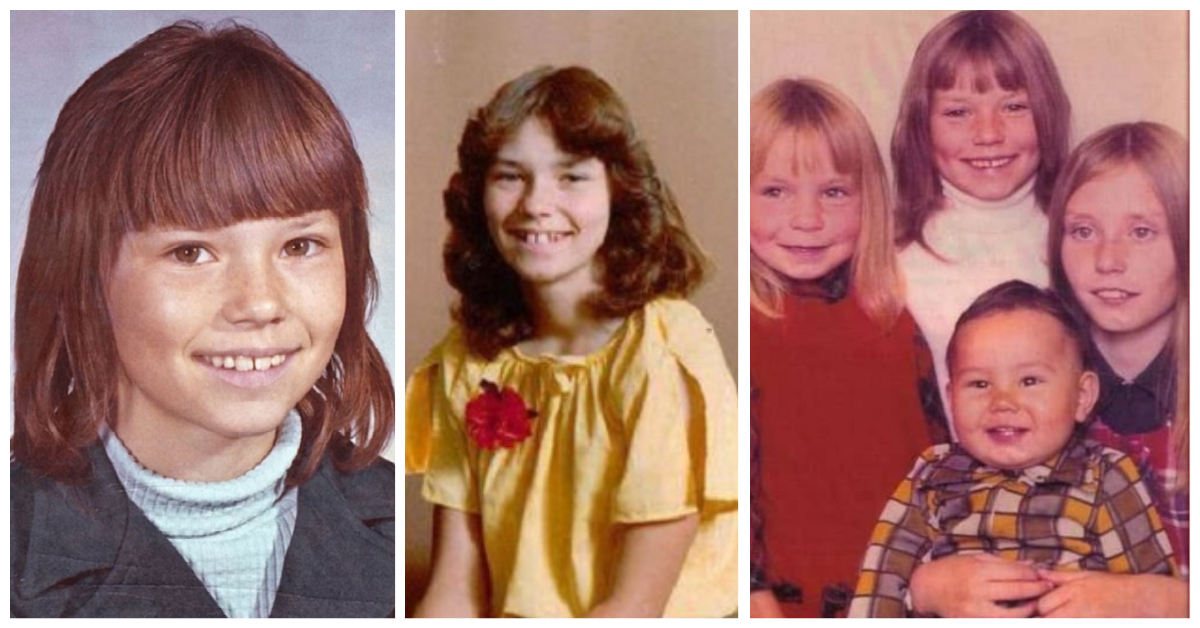 2) At the age of 10-years-old, Shania began exploring songwriting and penning her own tunes.
3) The country starlet co-wrote the song "Don't Let Me Be the Last to Know" on pop princess Britney Spears' record Oops! I Did It Again.
4) Twain's songs have appeared on the soundtracks of "Gilmore Girls" and "The Big Bang Theory."
5) During her 1998-99 Come On Over Tour, Shania shared the stage with future "Complicated" singer Avril Lavigne.
6) In true diva style, Shania announced her Las Vegas residency by shutting down The Strip and arriving on horseback while accompanied by a herd of 40 other horses.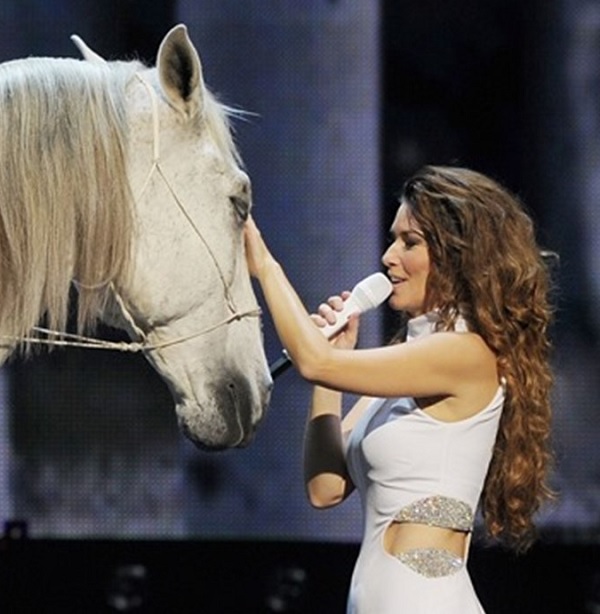 7) If Twain hadn't pursued music, she says she would have been a veterinarian or an architect.
8) Her success has garnered her several honorific titles including the "Queen of Country Pop."
9)  As a child, she learned to hunt and to chop wood in order to help her financially struggling family.
10) Since money was scarce, Twain would clean the home of her voice coach in order to pay for singing lessons.
11) According to a 2009 study by the University of Toronto and the University of California-San Diego, Twain was reported as having the "Perfect Face" due to its measurements and symmetry.
12) Shania is a devotee of Sant Mat, an Eastern spiritual philosophy which calls for daily meditation as well as abstinence from alcohol, drugs, and premarital sex.
13) Shania played the trumpet while in high school.
14) Her favorite music video look is the one she sports in "From This Moment On."
Shania Twain From This Moment On Music Video
15) It took five hours of fitting to perfect Shania's black bell-bottom pants for the video for "(If You're Not in It for Love) I'm Outta Here!"
16) In 2011, Twain published her memoir, titled "From This Moment On," which she wrote completely on her own without the additional help of a ghostwriter.
17)  Shania appeared in the 1998 first edition of the VH1 Divas concert where she sang alongside Mariah Carey, Celine Dion, Gloria Estefan, Carole King, and Aretha Franklin.
Learn more about Shania's ex-husband Mutt Lange and her current husband Frederic. Share these Shania Twain facts with other fans!