Chances are you already recognize Brad Paisley's wife... Kimberly Williams-Paisley
Brad Paisley first caught a glimpse of his future wife, actress Kimberly Williams, while watching 1991's Father of the Bride with a former girlfriend. Needless to say, that girlfriend was long gone by the time Father of the Bride Part II came out in 1995— which Paisley went to see solo.
In a 2009 interview with Good Housekeeping magazine, Brad confessed that he was drawn to Kimberly on the silver screen and that he thought, "she seems like a great girl — smart and funny and all those things that are so hard to find."
During an insightful 2015 Meredith Vieria Show interview, Williams explains how she and the country music star finally met in real life. (He seriously cold called her…)
The couple started dating in 2001 and got engaged just eight months later. In 2002, the beautiful actress appeared in the music video for Paisley's hit song "I'm Gonna Miss Her (The Fishin' Song)" and the music video for "Little Moments".
I'm Gonna Miss Her Music Video (featuring Kimberly Paisley)
Williams also appears in the 2003 music video for "Little Moments," which Paisley wrote about his new wife.
Little Moments Music Video
The lovebirds married on March 15, 2003, at the Stauffer Chapel on the campus of California's Pepperdine University.  Fast forward to today, the Paisleys are now proud parents to two young sons, William Huckleberry and Jasper Warren.
How do they make their relationship work?
"No matter what happens in our marriage, we try to find humor in it, even on the darkest day," Kimberly recently shared with Closer Weekly. "Brad's always said, 'If you can laugh about it one day, then why not start now?' He always makes me laugh, so I am grateful for that."
They also take time out to just quietly enjoy each other's company, "I'll have a glass of wine, Brad might have a cigar and we'll talk. We just love being relaxed together at home."  The couple have an adorable dog (Annie) that was a rescue dog from Nashville.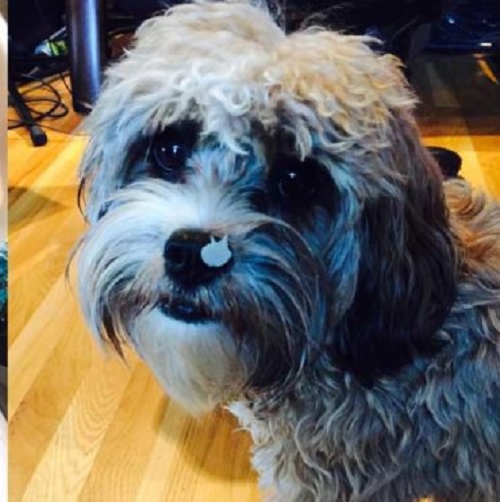 Kimberly Williams-Paisley Fast Facts
In 1998, she made her Broadway debut as Sunny Freitag in 'The Last Night of Ballyhoo.'
She supports the Michael J. Fox Foundation for Parkinson's Research and St. Jude's Hospital.
Her acting career began at age thirteen.
She took time off from Northwestern University to make Father of the Bride, but returned to finish her degree.
Kimberly played the calculating Peggy Kenter on the popular TV series Nashville.
Kimberly turned 47 years old on September 14, 2018 and Brad Paisley is 45 years old (born October 28, 1972).
Kimberly released her book Where the Light Gets In, which details her mother Linda's battle with a rare form of dementia called primary progressive aphasia and the way her family has rallied to understand the disease and accept the reality of Linda's declining condition. Truly a great read for those directly impacted by Alzheimer's and dementia.  Kimberly's mother passed away in 2016.
Brad and Kimberly are going strong.  Kim recently shared the couple wishing a happy birthday to their famous figure skater friend Scott Hamilton.
We wish Brad and Kimberly many more happy years and moments!  Remember to "share" this with other Country Music fans.