Enjoy watching Luke Bryan's petting zoo and animal rescue in this video tour of Brett's Barn that is located on his farm south of Nashville, Tennessee...
Luke Bryan's petting zoo and animal rescue is a special place on their farm that supports events for the St. Jude Children's Hospital and Vanderbilt Children's Hospital.  Brett's Barn was created by country music superstar Luke Bryan and his wife Caroline Boyer Bryan in memory of their late niece, Sadie Brett Boyer.  Watch the video tour about Brett's Barn and see more photos and details below.
Luke Bryan's Petting Zoo and Animal Rescue (Video Tour)
Luke Bryan's Petting Zoo and Animal Rescue was started by his wife (Caroline Boyer Bryan) and her sister-in-law (Ellen).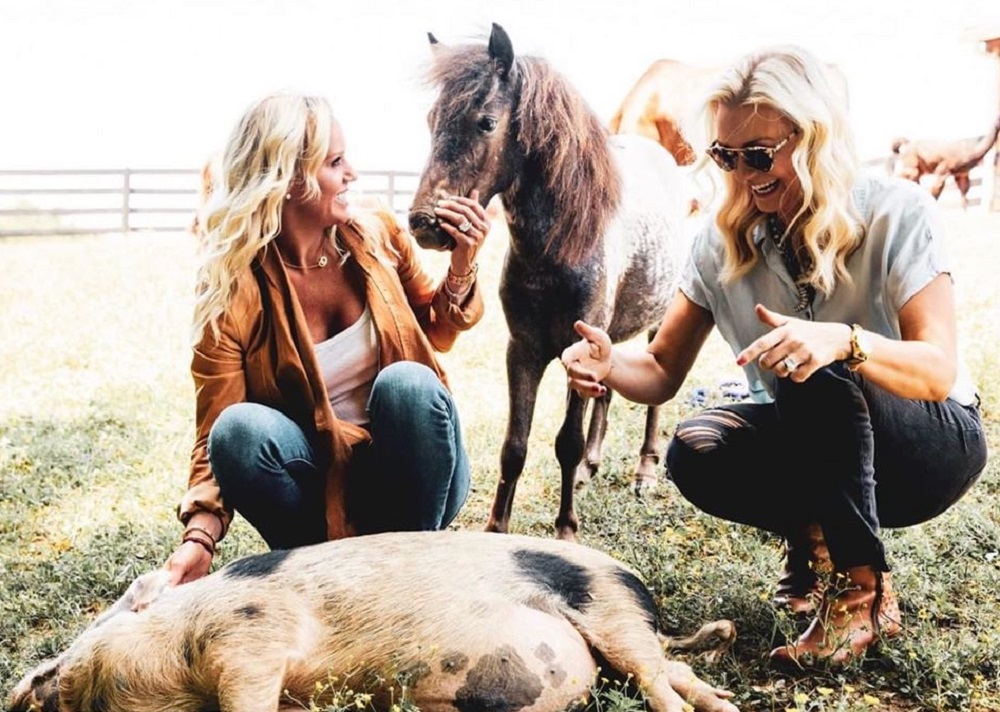 "After Brett passed away, I decided to keep a promise I made to her when she was about a month old… a white pony! We found the pony at a local animal rescue facility. Along with the white pony, we adopted another pony, goat and pig. Over the next few months, the barn continued to grow. The promise I made to Brett, for one white pony, quickly turned into a full blown miniature animal farm! Brett's Barn now has over 20 animals! We are discussing various ways of expanding and, hopefully, be open to the public someday," Caroline Bryan shares on
 The Brett Boyer Foundation 
website.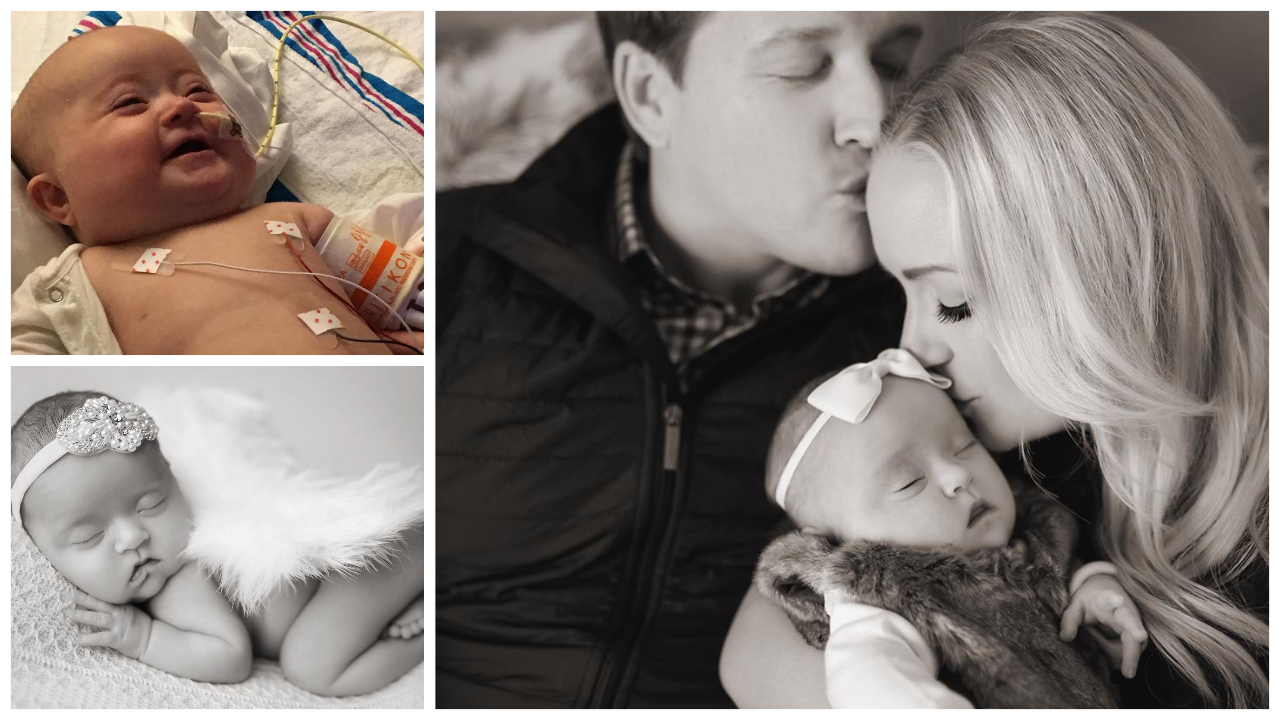 "The Brett Boyer Foundation was created in loving memory and in honor of our beloved daughter Brett. Brett is our first child who was diagnosed prenatally with Down Syndrome and a congenital heart defect (CHD). Brett battled this heart disease (atrioventricular septal defect ) for her 7 inspiring and incredible months of life" …Ellen and Bo Boyer.
The mission of the Brett Boyer foundation is to raise awareness for Congenital Heart Disease (CHD) and fund research to advance treatment options. It is also their mission to spread the love and awareness that Brett provided for those living with Down Syndrome.
Brett's Barn is a special place.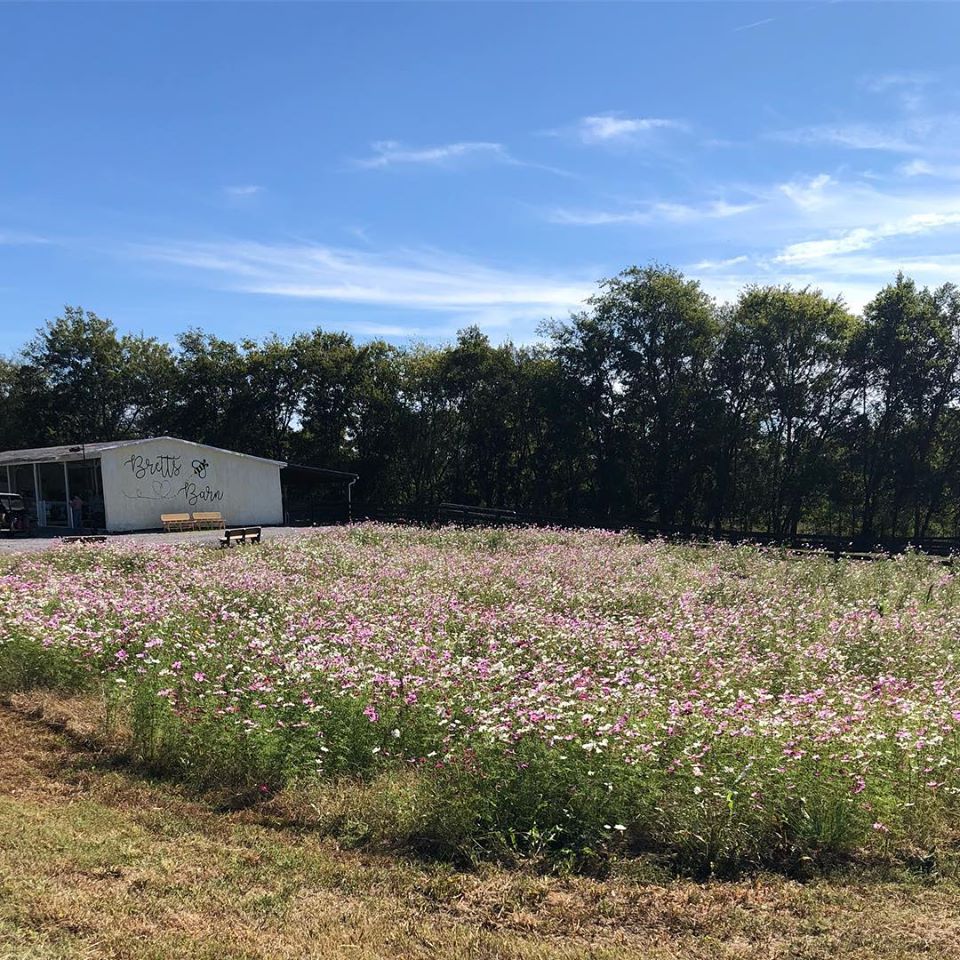 Brett's barn has expanded as an animal rescue and now hosts over 20 animals.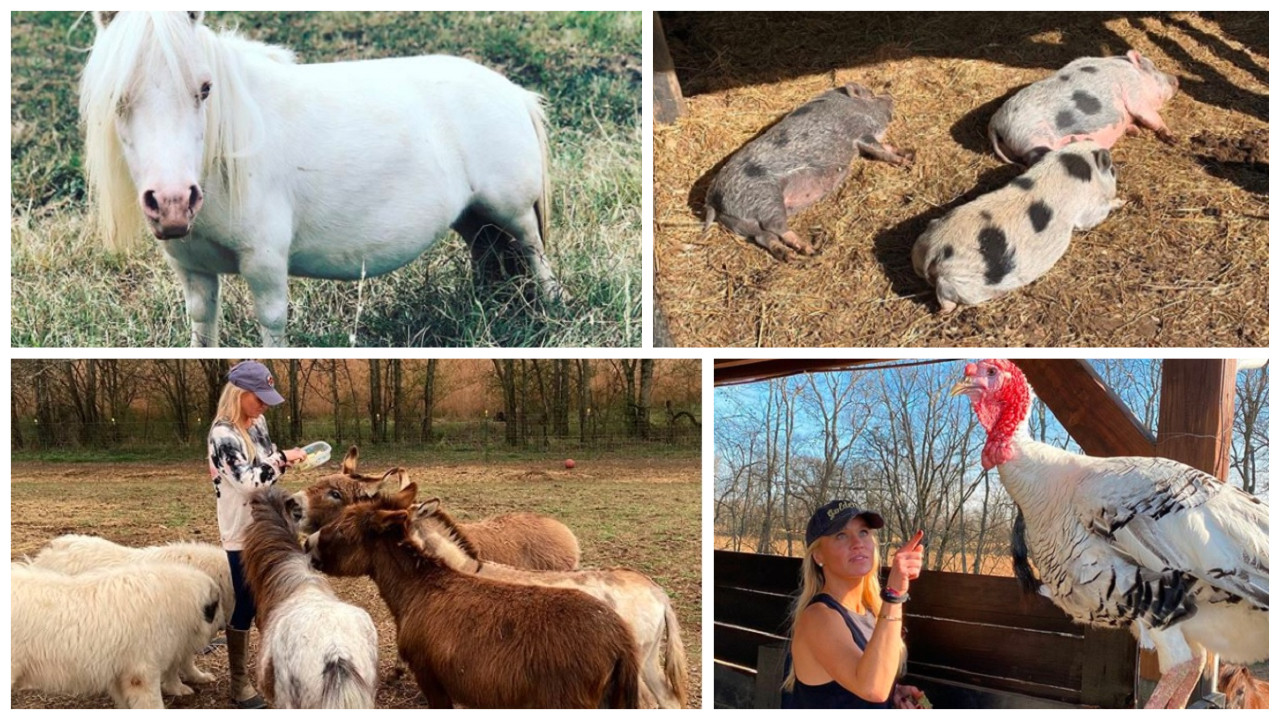 The entire herd of animals at Brett's barn is guarded by George and Weezie (2 Great Pyrenees mountain dogs).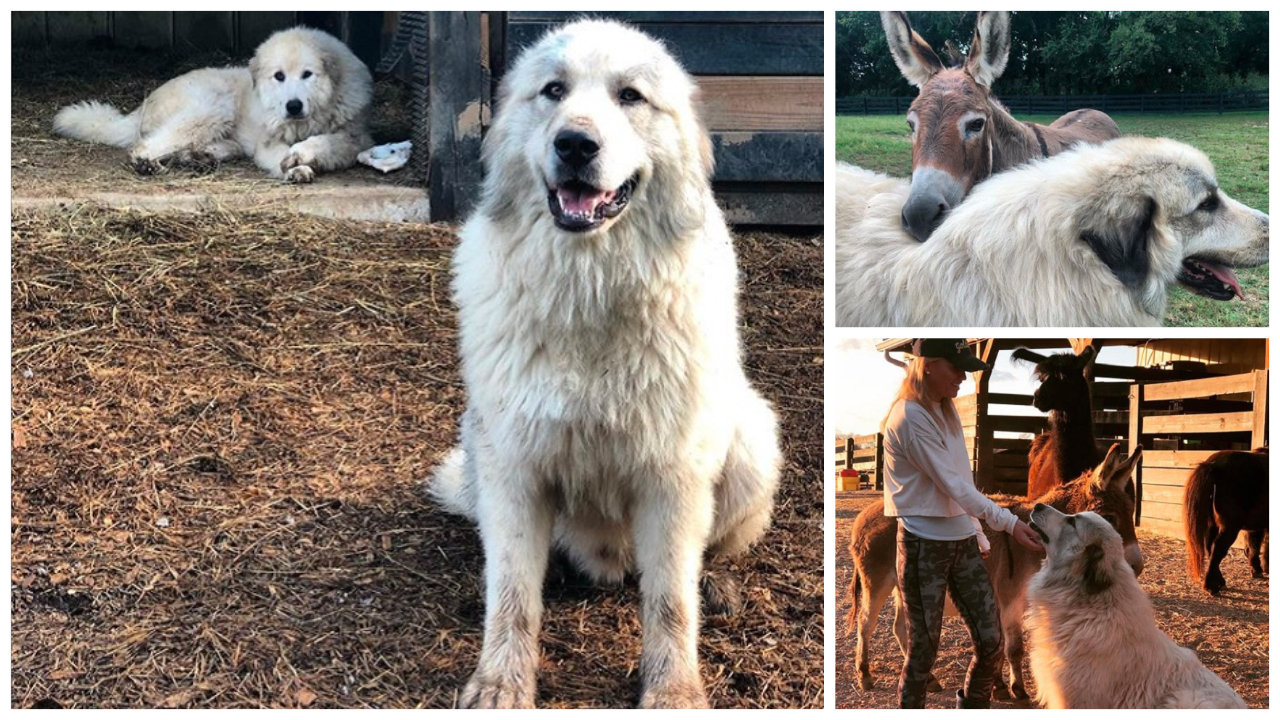 The visiting kids from Vanderbilt's children hospital and St. Jude's children hospital have a wonderful time experiencing the great outdoors and meeting the various rescue animals.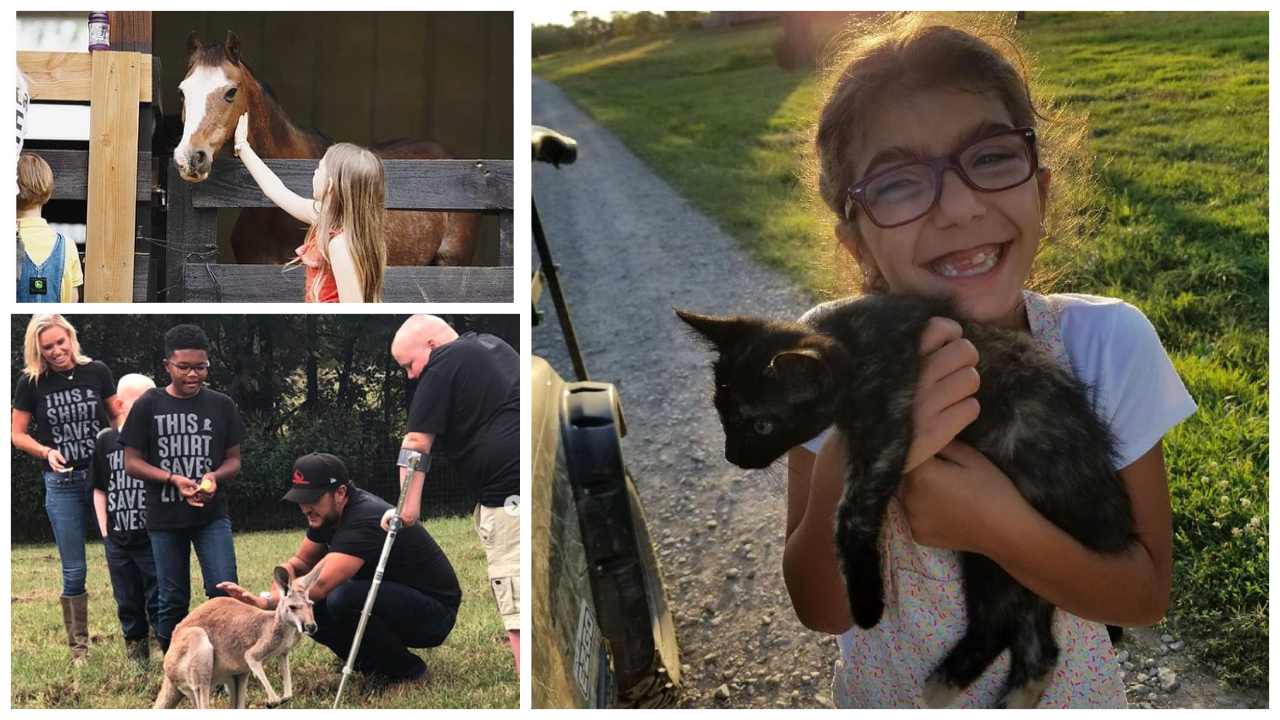 "We love these animals and the amazing children that come visit. It's truly a special place and we can feel Brett's spirit there every single day", stated Caroline Boyer Bryan.
Remember to share Luke and Caroline Bryan's petting zoo and animal rescue with other Country Music fans.