Country music stars Luke Bryan and Jason Aldean have been friends for a long time, now they are working on bringing E3 Chophouse to Nashville!
Country music superstars Luke Bryan and Jason Aldean are planning a very different kind of collaboration! The pair are opening up a new restaurant called E3 Chophouse in Nashville alongside MLB player Adam LaRoche. The 13,000-square-foot restaurant (located at 1628 21st Avenue South) will span three stories, and upon completion will feature space for dinner, private events, and a rooftop bar.
"Jason and Luke jokingly talked for years about opening an E3 Chophouse in Nashville, and over time those talks became more serious," LaRoche shared in a press release. "This is the town they call home, and they're directly involved in the development and design of the restaurant. It's come a long way from Luke wearing the E3 hat I made as a novelty many years ago, and we are humbled and excited to bring the restaurant to Music City."
According to the E3 Chophouse website, the Tennessee location will operate much like the original flagship restaurant in Colorado.
"The LaRoche's pride themselves on raising hormone-free, steroid-free and antibiotic-free E3 Black Angus cattle and are excited to now add Nashville, Tennessee, as a second dining location where they will bring their healthy beef to the locals and visitors," the website states. "The flagship restaurant, located in Steamboat Springs, Colorado (home to brothers Jeff and Andy LaRoche), opened in 2013 and continues to serve as a model for the Nashville Chophouse. Jeff continues to oversee the workings of the E3 beef business as well as the operations of both restaurants."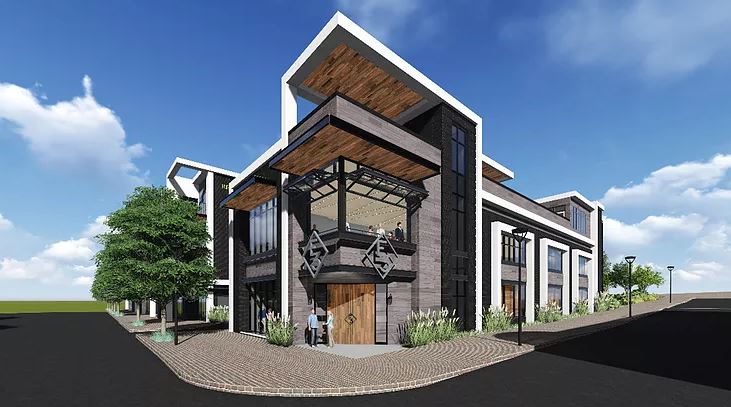 Bryan, Aldean, and LaRoche are also all involved in Buck Commander together. Both country stars already have their own downtown restaurants, Luke's 32 Bridge Food + Drink and Jason Aldean's Kitchen + Rooftop Bar. E3 Chophouse is expected to open this fall and will allow the artists to have yet another stamp on Music City.
Share this Luke Bryan and Jason Aldean update with other country music fans!