Enjoy watching Lady Antebellum's family journey to six lovable kids . . .
Lady Antebellum's Family has expanded in two waves and now includes six adorable kids.  Watch the video of the family journey and see additional photos and details below.
Lady Antebellum's Family Journey (Video)
Between band members Hillary Scott, Dave Haywood, and Charles Kelley there are six "baby antebellums".  In case that baby band does get formed you might as well get to know the members: Lillie Renee Haywood and Cash Haywood (from Dave Haywood), Betsy Mack, Emory JoAnn Tyrrel, Eisele Tyrrell (from Hillary Scott), and Ward Kelley (from Charles Kelley).  Below we take a look at each band member and their journey to parenthood.
Baby Antebellums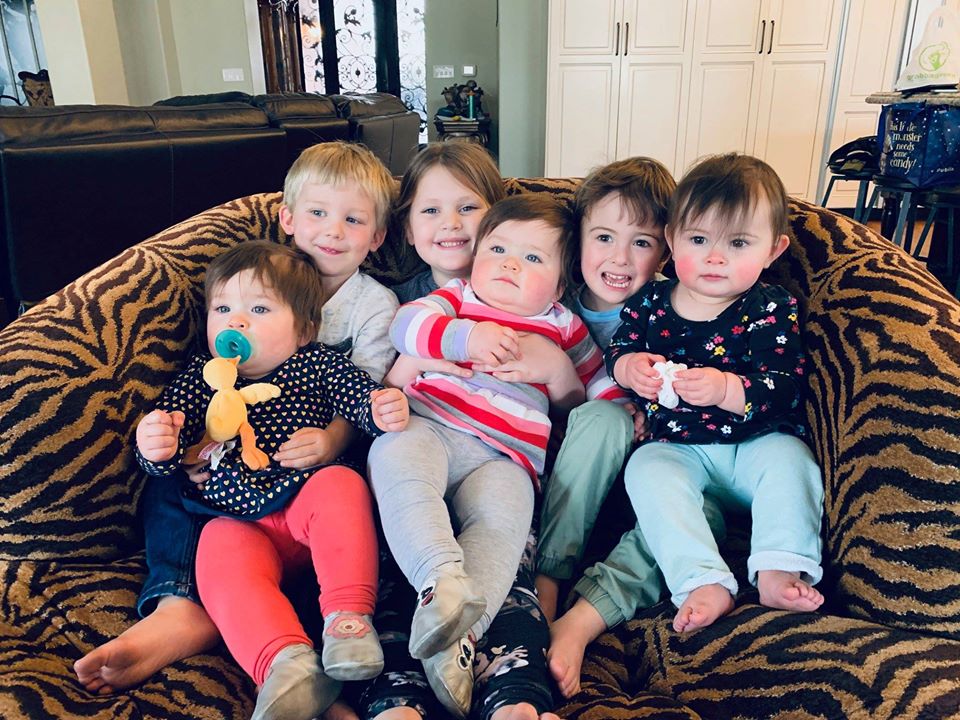 Lady Antebellum's Family:  Hillary Scott
Lady Antebellum star Hillary Scott's husband, Chris Tyrrell, got her attention back in 2010 while on tour with Tim McGraw and Chris popped the question not long after they started dating. Their love story has been quite the adventure and they celebrated eight years of marriage in January of 2020 (Scott and Tyrrell married just before sunset on January 7, 2012).  The couple married in front of family and close friends and their relationship inspires many. In fact, their love for each other inspired Lady A's hit song "Just a Kiss."  "Everything is brighter. Everything has a deeper meaning," Scott says about her husband. "I've found a guy who truly embraces me for who I am and appreciates the things that I don't necessarily love about myself."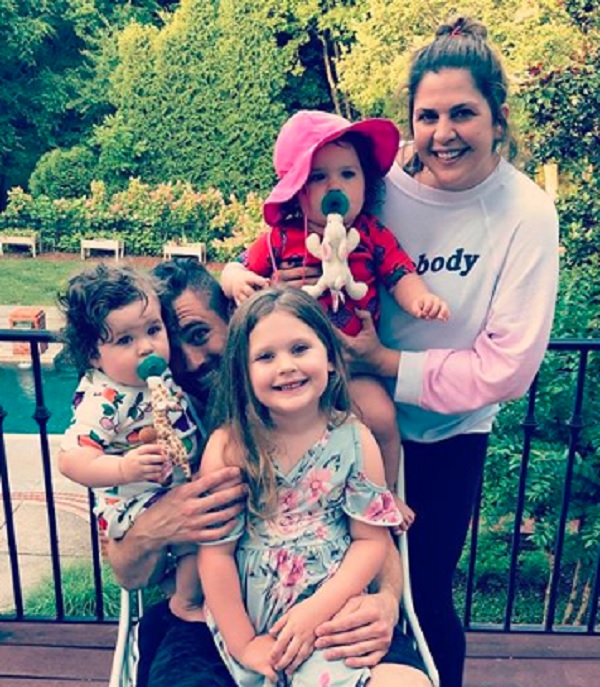 Hillary Scott and Tyrrell are the parents of three daughters— 
Eisele Kay (July 22, 2013) plus twins Betsy Mack and Emory JoAnn (January 29, 2018)
.  Eisele Kaye is now 6 years old and the twins (Betsy Mack and Emory JoAnn) are 2 years old.  The family currently resides in Brentwood, Tennessee and have adjusted well to being a busy family of five. It's obvious that there's a lot of love in this beautiful family.
Lady Antebellum's Family:  Charles Kelley
Lady Antebellum's Charles Kelley and his wife Cassie McConnell Kelley have been officially married twice.  The Charles Kelley wife story is a double take flashback.  They actually married first in a Nashville courthouse in late June 2009 as a legal formality before having a destination wedding in the Bahamas.)   Kelley met McConnell when she was a publicist for Kelley's brother, Josh Kelley. They started dating, and the rest is romantic history! Kelley proposed to his gorgeous blonde girlfriend in 2008 on Christmas morning. In June the following year, the couple got married in Nashville. Then, they took off to the Bahamas over the Fourth of July weekend.  They announced that they were finally having a baby at the beginning of August 2015. Though the road was rocky, the couple is grateful for every step, especially their extended time as a family of two.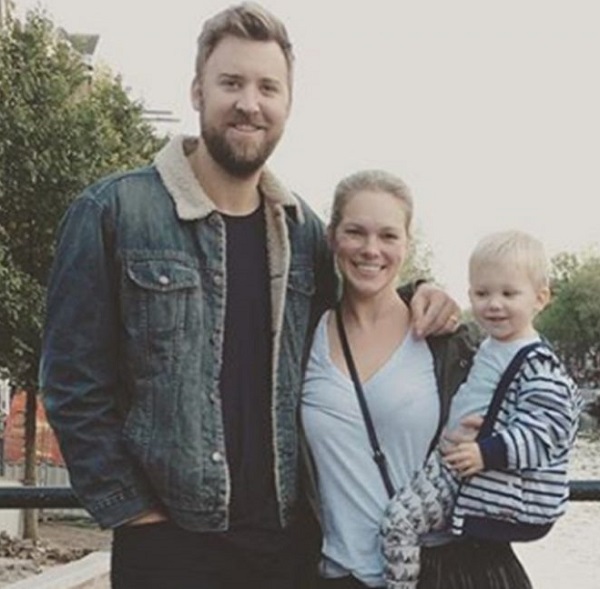 "I think back over the past six years of our marriage and am grateful for the time that Charles and I have had together, just the two of us," McConnell Kelley says. "I'm grateful for the adventures that we've been on, the places we've visited, the lazy days we've lounged away on the couch together, the late nights spent on the bus talking about our dreams over a bottle of wine." She continues, "God knows us, and he knows our marriage, and he blessed us in just the right time."  After years of struggling with fertility problems, 
Charles Kelley
 and his wife welcomed a bouncing baby boy! The child's name is Ward Charles Kelley and he was born at 9:20 a.m. (February 11, 2016) in Nashville, TN, according to Cassie's Womanista blog.
Lady Antebellum's Family:  Dave Haywood
Lady Antebellum's Dave Haywood made his longtime friend, Kelli Cashiola, his wife in April of 2012. But their relationship started way before their first date. In fact, the pair had five years of friendship under their belt before they started dating.  "I feel so lucky that our friendship has grown into this relationship," Haywood shared with People in a 2011 interview. At the time, the couple had been dating for six months. "We are totally comfortable and ourselves with each other."  Haywood and Cashiola make a great pair. They both know the craziness of life in the music industry. Haywood makes up one-third of Lady A, and at the time, Cashiola was the Vice President of Marketing and Brand Management for Warner Music Nashville. A month after making their relationship public, the couple shared more exciting news. They were engaged! It happened in December, so Haywood made his proposal Christmas-themed. He picked up Cashiola from work, blindfolded her and drove her home. She then discovered that every room in the house had been turned into a "sparkling winter wonderland," and "Will you marry me?" was spelled out in Christmas lights at the front of the house. What a cute idea!  The couple exchanged rings and vows on April 14, 2012 at Front Porch Farms in Ashland City, Tenn. Singer-songwriter Dave Barnes officiated the ceremony.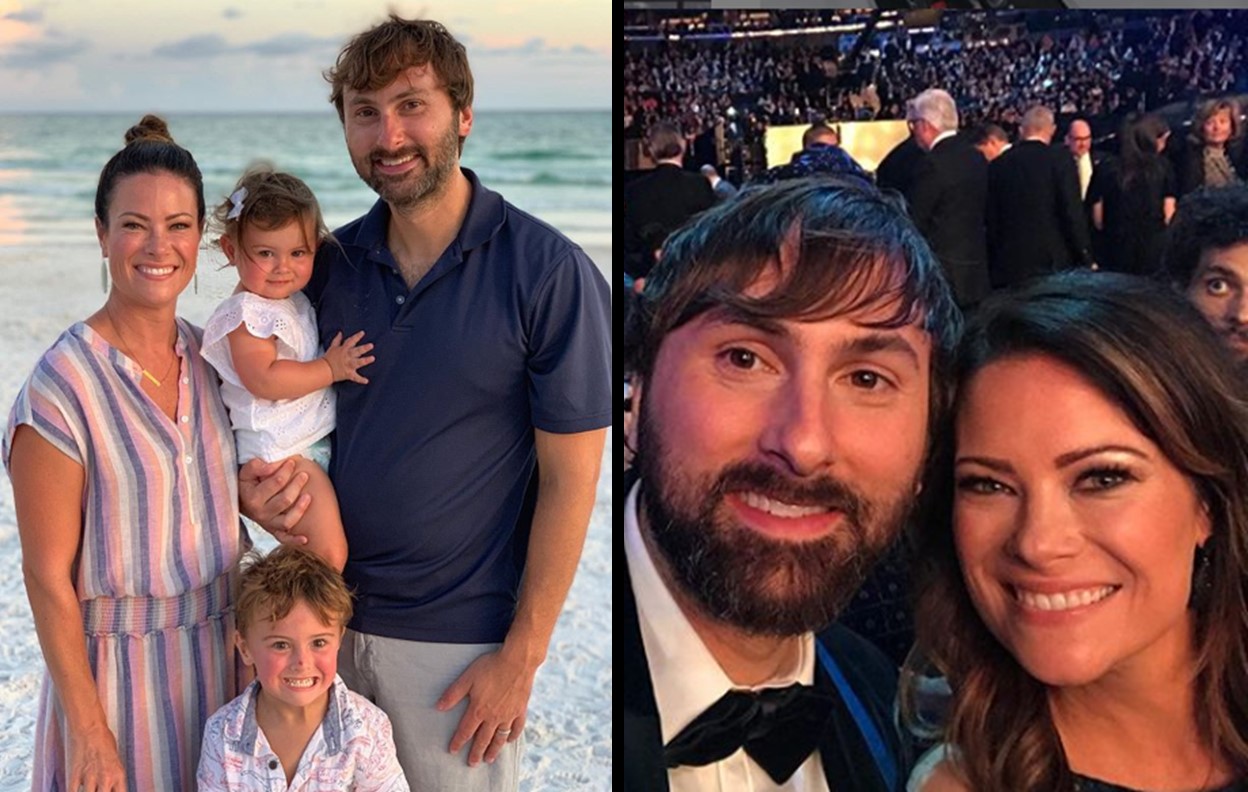 In September of 2014, Haywood and his wife welcomed their son, Cash Van Haywood. The name comes from his mother's maiden name, Cashiola, shortened to Cash, and Haywood's father, whose name is Van. He weighed a healthy 7 lbs., and he measured 19 inches long.  The pair welcomed daughter 
Lillie Renee Haywood 
into the world on Friday, December 22nd in Nashville. She weighed in at 7 lbs., 6 oz., and measured 19 inches long.  "She is named after both of her grandmothers. Kelli and Lillie are happy and healthy, and Cash is already a great big brother. God is good!" Dave shared via social media upon her birth.
Remember to "share" Lady Antebellum's family journey video with other Country Music fans.