Kelly Clarkson's California mansion is the perfect mix of modern and traditional. More on the jaw-dropping place here!
Kelly Clarkson's California mansion could be yours if you have $9 million to spend— that's down from $10 million when it was first listed last year! The star and her family bought the place back in 2018 for $8.5 million. The 9,839 square foot home is located in Encino, California and features eight bedroom and eleven bathrooms. Amenities include a spa, outdoor pool complex, indoor fitness center, guest house, outdoor kitchen, and home theater.
Clarkson is looking to part with the property after filing for divorce from Brandon Blackstock in June. Kelly's work on The Voice and The Kelly Clarkson Show ties her to this area.
As Kelly goes through the divorce process, she recently revealed on her talk show that she has bought another home. She also shared that she is busy redecorating the place, but did not disclose its location. The star has primary physical custody of their two young children, River Rose and Remington Alexander.
View the official listing here and enjoy a little picture tour of Kelly Clarkson's California mansion below!
Front View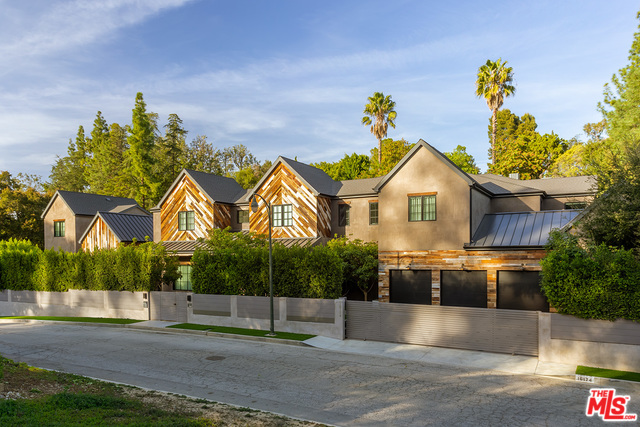 The Kitchen/ Living Room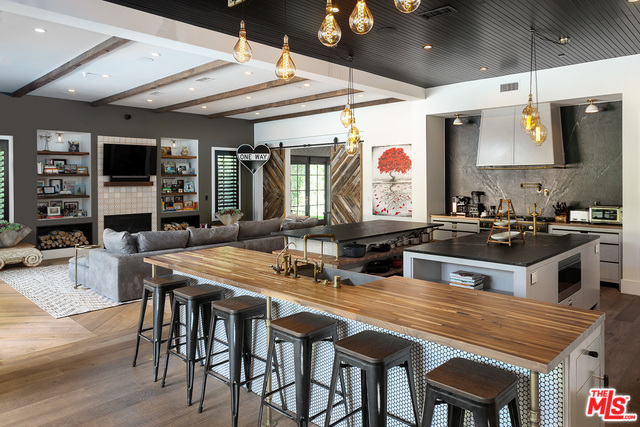 Master Bathroom
 The Backyard
Although we're disappointed that Kelly isn't 'neighbors' with Blake Shelton and Gwen Stefani in Encino, we are sure this place will sell fast! Share this look at Kelly Clarkson's California mansion with other fans of the star!
Kelly Clarkson – "I Dare You" [Official Lyric Video]
"I Dare You" Lyrics
There's a wolf that preys on a world
That strays so far from the Garden (oh)
And just like your own
Every heart you know seems cold and hardened (oh)
You may not have the stage, but you still have a voice
You may not have the strength, but if you have a choice
I dare you to love
Oh, I dare you to love
Even if you're hurt and you can only see the worst
Even if you think it's not enough
Oh, I dare you to love
We're all full of hope, tryna stay afloat, tryna save one another
People let you drown 'cause they don't know how to stay above water
When they're too broken to know what they've put you through
Do the only thing that you'd want done to you
Oh, I dare you to love (dare you to love)
Oh, I dare you to love (I dare you to love)
Even if you're hurt and you can only see the worst (oh)
Even if you think it's not enough
Oh, I dare you to love
I dare you to love, oh
You may not have the stage, but you still have a voice
You may not have the strength, but if you have a choice
I dare you to love, even if you can't
No, I dare you to love
Oh, even if you're hurt
And you can only see the worst (only see the worst)
Even if you think it's not enough
Oh, I, I dare you
I dare you
Oh, I, I dare you to love