Kaynette Williams has left Blake Shelton and Oklahoma in the dust.
Before marrying and then divorcing Miranda Lambert, Blake Shelton was married to fellow Oklahoma native Kaynette Williams from November 17, 2003 until their split in 2006. Get to know more about the first Mrs. Shelton below!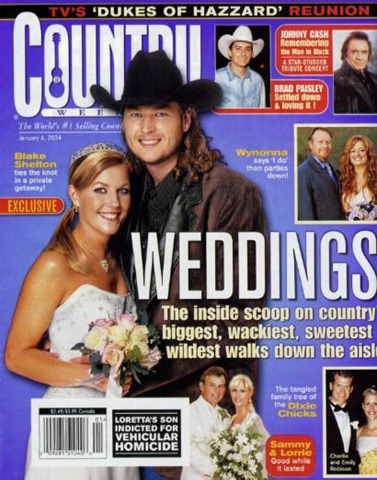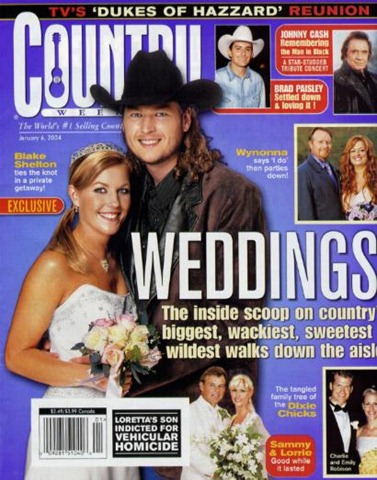 When Shelton and Williams ended their three year marriage – she claimed that the country singer was "guilty of inappropriate marital conduct."
Though a friend's Ebay account, Kaynette attempted to sell off her size 6 Demetrios wedding gown at a starting price of $700. No bids were made on the item.
Before Blake hit it big, Kaynette was his manager when he first started out his country music career in Nashville.
After splitting from Blake, Kaynette left Nashville to return to Oklahoma. She then left for Kansas once Blake and Miranda moved to a neighboring Oklahoma town.
Kaynette Williams is currently working as a math facilitator at an elementary school.
She hasn't remarried yet but is dating rodeo champion Cody Joe Scheck— the world record holder for steer roping.
During their intimate wedding ceremony, Blake sang Conway Twitty's "Julia" to his bride.
Blake was only 15-years-old and she was just out of high school when they met for the first time in their hometown of Ada, Oklahoma.
Shelton compares the pain of his first divorce to losing his older brother Richie in a car accident.
Kaynette Williams also goes by Kaynette Gern— and even Kaynette Shelton.
As we all know, Blake Shelton and Miranda Lambert divorced on July 20, 2015 after four years of marriage. The popular 'Voice' coach is currently and very publicly romancing fellow entertainer Gwen Stefani.   Gwen and Blake have now been dating for several months and even sang a duet together.
Remember to "share" these interesting factoids with other country music fans!