Think you know everything about this country music legend? Well, let's see about that with this set of interesting Johnny Cash facts!
Discover more about this country music legend via this set of Johnny Cash Facts.  The name Johnny Cash conjures up a lot of images in one's mind— the man in black, a rebel voice, an outlaw embedded in the Nashville establishment, activist, actor, folk hero. The icon has come to represent the essence of classic country music and his influence remains strong even after his death in 2003. His deep, soulful voice and ability to blend hillbilly mountain music with gospel and blues made him a legend. "The Man In Black" spent his long career evolving and reinventing himself with no regard for the rules of traditional country music. His wild streak and music peppered with themes of grief, reflection, and salvation allowed for Johnny Cash to transcend the narrow confines of classic country music and become one of the most influential musicians of the 20th century.
Johnny Cash Biography
Johnny Cash served in the military during the Korean War and was one of the top morse code transcribers in his unit. This gave him unlikely inspiration when it came to writing music, using the rhythm and tones from the radio waves to create unique country melodies.  Watch the video to discover interesting facts about the life of Johnny Cash and see more details below.
The Life of Johnny Cash Video
Learn more about the enigmatic entertainer with the Johnny Cash facts below!
10 Johnny Cash Facts 
1) Johnny Cash was a member of which branch of the United States military? The United States Air Force.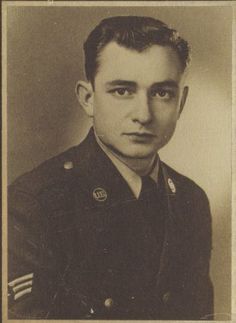 2) What was Johnny Cash's heritage? 
Scottish and English. His family can trace its roots back to the county of Fife in Scotland. The Caeshe (as they were known back then) family motto is "better times will come."
3) Which other 'outlaw' did Johnny Cash share an apartment with temporarily? Waylon Jennings.
4) Where did he experience a spiritual epiphany? In Tennessee's Nickajack Cave. The story goes that he went their to die while under the influence of drugs. While there he felt God's presence and eventually found his way back out. After that experience, he got clean and soon married June Carter Cash.
5) What was Johnny's first job? Starting at 5-years-old, Johnny worked the cotton fields of Dyess, Arkansas with his family.
6) He was influenced at an early age by what type of traditional music? Irish music.
7) Johnny Cash is said to be the only person ever sued by the government for… starting a forest fire. Cash's camper caught fire during a fishing trip in California duting the summer of 1965. The accidental fire destroyed 508 acres of the Los Padres National Forest and scared away a large group of endangered California condors. After going to court, Cash eventually coughed up $82,001 to the government.
8) Why did Johnny Cash wear black? To remember the less fortunate.
9) After his death in 2003, who bought Cash's Hendersonville, TN home? 
Bee Gees vocalist Barry Gibbs.
10) Despite Johnny Cash's outlaw image, he never… served a prison term. He was arrested several times though— once for trespassing late at night to pick flowers in Mississippi.
Watch this throwback of Johnny Cash performing "Folsom Prison Blues" live and check out the lyrics below.
 "Folsom Prison Blues" Lyrics
I hear the train a comin'
It's rollin' 'round the bend
And I ain't seen the sunshine
Since, I don't know when
I'm stuck in Folsom Prison
And time keeps draggin' on
But that train keeps a-rollin'
On down to San Antone
When I was just a baby
My Mama told me, "son
Always be a good boy
Don't ever play with guns"
But I shot a man in Reno
Just to watch him die
When I hear that whistle blowin'
I hang my head and cry
I bet there's rich folks eatin'
In a fancy dinin' car
They're probably drinkin' coffee
And smokin' big cigars
Well, I know I had it comin'
I know I can't be free
But those people keep a-movin'
And that's what tortures me
Well, if they freed me from this prison
If that railroad train was mine
I bet I'd move it on a little
Farther down the line
Far from Folsom Prison
That's where I want to stay
And I'd let that lonesome whistle
Blow my blues away
Share these Johnny Cash facts with other country music fans!