Enjoy watching Joey and Rory Feek's daughters grow up to be three strong women as the oldest two daughters forge their own paths in life and help care for the youngest daughter Indy.
Joey and Rory Feek's family journey produced three strong daughters as Heidi, Hopie and Indy are growing up fast with youngest Indy recently turning 6 years old.  Heidi and Hopie Feek (Rory's two adult daughters from a previous marriage) have stepped up to provide care and comfort to their father and 6-yer-old half-sister, Indy,  Joey Feek passed away in March of 2016 to cervical cancer.  Joey's legacy lives on in her wonderful music and beautiful family that remains inspired by her every day.  Watch this video update covering Rory and the 3 daughters and see more details below.
Joey and Rory Feek's Family Journey (Video)
The love and care of this tight knit family is uplifting to watch.
Joey and Rory Feek's Family
Needless to say, the past years have been a roller coaster for the entire Feek family as Joey bravely fought stage 4 cervical cancer and succumbed to the devestating disease almost 4 years ago. Through all the heartache, Rory Feek's eldest daughter Heidi 32 and middle daughter Hopie have stepped up to provide care an comfort to their father and youngest half-sister, Indiana, as they move forward in life after the loss of Joey.  Next, we provide an update for each daughter and Rory Feek.
Heidi Feek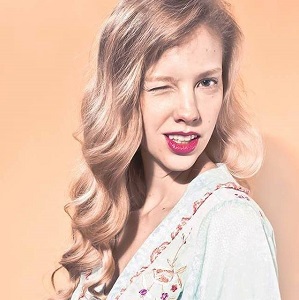 Heidi is 33 years old and was born October 3, 1986.  She continues to pursue her musical talents and serves as a family anchor to her father and sisters.   Heidi was briefly married to Casey Pierce (2012) and the couple has since divorced.  Heidi released the song "The Jungle" about her marriage and divorce from Casey Pierce.  Her ex Casey directs the video and the two remain friends.
Heidi began her professional music career singing back-up for country duo Joey + Rory, in 2010. After releasing two solo EP's, she joined "firekid" (Dillon Hodges) in 2015 for his North American tour for his self-titled, debut album, firekid. She has continued to perform with Hodges providing electronic accompaniment to his singing.   Today, Firekid remains a duo band comprised of Heidi Feek, and Dillon Hodges.  Firekid was started by Alabama singer/songwriter/guitarist Dillon Hodges. Dillion was an early prodigy  on the guitar and began winning competitions at the age 11.   By mixing his bluegrass background, his love of Americana music, and elements of contemporary indie electronic and pop, he began performing as Firekid,
In her past music projects, Heidi delivered an inspired cover performance of "Heartbreak Hotel".  As the daughter of Rory Feek and stepdaughter to Joey, it is not surprising that Heidi has a solid voice.   She definitely has her own style and vibe that charts her own path.  In Heidi's quest to pay tribute to the sounds of her youth, her inspired and re-envisioned cover of Elvis Presley's classic "Heartbreak Hotel" is included as a track on her album "The Only":
Hopie Feek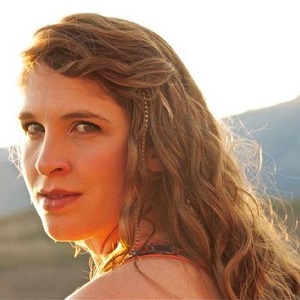 Hopie is now 31 years old and was born September 13, 1988 (Virgo is her astrological sign).  Hopie got engaged to her fiancee and long term partner Wendy in June of 2017. Hopie and her fiancée Wendy married at the family's Tennessee farm on October 27, 2018.
In his book, Once Upon A Farm, Rory discussed the moment Hopie revealed her true identity while seated at the family's farmhouse kitchen table just days after Joey's funeral in March 2016. Hopie shared that she was in love with woman named Wendy.  Though Rory's first reactions probably weren't what Hopie had wished for, her confession had a profound impact on her father and his thinking. He has since formed a close relationship with Wendy and knows that they bring out the best in each other.
"Hopie has made me rethink everything I've ever thought when it comes to some things. And in other ways I'm still right where I always was. First off, I'm not the judge. That is not my job. I'm Hopie's father. My job is to love her. She gets to make her decisions in life. All of them. I can approve or disapprove, but it's her life, and she has a right to live it as she chooses," Rory stated within a chapter of his book.
Indy Feek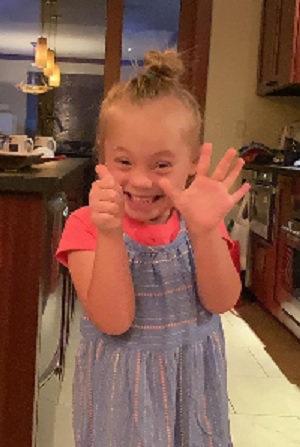 Indy Feek, turned 6-years-old on February 17th and has been attending 
Hardison Mill School
, which is a schoolhouse located on the family's Tennessee farm.  Indy has Down Syndrome and was born with a small hole in her heart that has been getting smaller as she ages.   Rory is a loving an caring father to Indy and shared this about Indy in is prior writings:
"In February 2014, little Indiana Feek made her debut into the world. And from the very first moment my wife held Indy in her arms, she was never the same. It was Joey's first real glimpse of what unconditional love felt like. She knew in that instant, what life was truly all about. She didn't care that Indiana had almond eyes and a single-line across the palms of her hands. And that she was going to grow up with some difficulties that most children don't have. All she knew was that she had been given a gift. The greatest of all gifts. And from that moment on, the woman who was scared to death of being a mother, wanted to be nothing else but a mother.  God doesn't make mistakes. Indiana is not less than any other child. Different is not less. Having down-syndrome doesn't make her life any less meaningful than someone else's or her dreams or feelings any less important. Not as a child and I suspect, not in the years to come when she grows to be an adult."   Rory goes on to say, "When she was born, Joey and I said, 'this is the child God wants us to have', and we believed it. And we were right. I can not imagine Joey not having those two years to be a mama to Indiana and get to experience the love and happiness that Indy brought to her. God knew that. He made it so. It was His gift to her. Like Indy is my gift now."
Rory Feek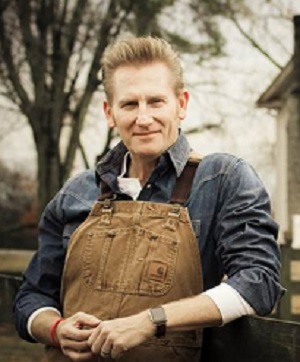 Country music singer and songwriter 
Rory Lee Feek 
has experienced more ups and downs in his 54 years of life than the average person will in an entire lifetime. During his career, he has written singles for other country artists including Clay Walker, Blake Shelton, and Tracy Byrd. He and his late wife, 
Joey Martin Feek
, first hit the public radar when they formed the musical duo 
Joey + Rory
 in 2008 and placed third during the debut season of the CMT's 
Can You Duet
.
The Atchison, Kansas native married Joey Feek on June 15, 2002.  Rory Feek's Once Upon A Farm: Lessons on Growing Love, Life, and Hope on a New Frontier was released to the public on June 19th. The artists' second book second book digs deeper into the unconventional choices he and his late wife Joey made together and the ones he's making now to lead his family forward.
Rory Feek's has been very busy since Joey passed away and here are some of his key accomplishments from the past 4 years:
Raised funding and built one room school house on the family farm
Produced an amazing tribute movie to the love of his life (Joey Feek) with "To Joey, With Love"
Wrote two books including "This Life I Live" and "Once Upon a Farm"
Maintained his popular blog "This Life I Live"
Provided amazing daily care to Indy Feek and plenty of life adventures
Loved and supported Heidi and Hopie as they pursue their life journeys
Created a "This Life I Live" television series
Finished and released his "Finding Josephine" film
Returned to singing and performed a series of concerts for the Music Health Alliance
Performed at the Grand Ole Opry
Accepted awards for Joey and Rory's "Hymns" Album that won a Grammy Award for 'Best Roots Gospel Album'
Joey and Rory Feek's family remains a close knit and loving group.  We wish Rory and the entire Martin-Feek family continued strength as they grow and work to honor Joey's wishes.
Remember to "share" this Joey and Rory Feek's Family update with other fans of the Feek Family.