Get to know country music stars Tim McGraw and Faith Hill's eldest daughter, 25-year-old Gracie McGraw, here!
Country music power couple Tim McGraw and Faith Hill are the proud parents of three daughters: Gracie McGraw, Maggie McGraw, and Audrey McGraw. Gracie McGraw, the oldest,  turned 25-years-old on May 5, 2022 (Gracie was born May 5, 1997).  She resided in the Los Angeles area in order to pursue an acting career until late 2021 when Gracie moved to New York City to pursue a project on Broadway.
Gracie in 2022 with her dog Baz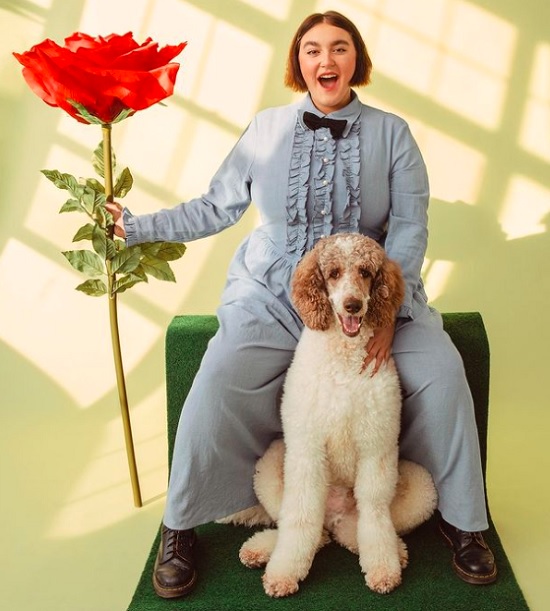 Watch the video to discover more about Gracie McGraw and get more additional details below!
Get to Know Gracie McGraw [Video]
In 2021, Gracie gained a tattoo featuring her parents' initials!  "T & F for T & F. Iris for Tennessee. Magnolia for Louisiana and Mississippi. Boot cuz YEEHAW," Gracie posted via Instagram.
Tim McGraw posted this sweet message on Gracie's 23rd birthday.
"Happy 23rd birthday Gracie!
Our oldest is 23…
Wow
The sweetest, kindest heart in the world….
So beautiful inside and out
She's always there for her friends
Always there for her family….
And always there with a big smile and a boisterous laugh
We love her so much," Tim shared via Instagram.
Faith also shared an equally heartwarming birthday message:
"When you wake up on the day your oldest daughter has just turned 23 years old and you find this photo that shows just how fast time flies. I don't have the words…..This photo just brought me to tears. Seeing Gracie dressed in her favorite overalls (which I still have btw) standing on top of the bathroom counter with Tim's mom, otherwise known as me-maw in the background was just too much this morning. I decided to include it with one of my favorites of Gracie. Swipe to find a young woman who is simply extraordinary in every way imaginable."
While all three of their daughters have great singing voices, only Gracie and Maggie have shown a real interest in performing publicly. In 2015, Gracie joined her dad on stage at the Bridgestone Arena in Nashville where they performed "Here Tonight." Gracie is hardly a newbie to the spotlight, at 18-years-old she fronted an all-female alt-rock group called Tingo. The group performed publicly and cut some songs between college semesters, but are no longer creating music together. Interestingly enough, Maggie joined a rock group during her college years at Stanford.
Listen to the father-daughter duo!
Tim McGraw "Here Tonight" Featuring Gracie McGraw
We will have to wait and see what's in store for Gracie McGraw!  Share this look at Gracie McGraw with other fans of this country music family!