Country music superstars Tim McGraw and Faith Hill's daughters are their most important collaborations. Meet the three young women here!
Faith Hill's daughters have grown up fast and Tim and Faith are now officially empty-nesters.  Country music power couple Tim McGraw and Faith Hill's daughters make occasional appearances alongside their famous parents, but are often out doing their own thing. Gracie, the oldest, is now 25-years-old and relocated to New York city to pursue a role on Broadway. Their second, Maggie (24), finished her Master Degree from Stanford University in California. She also completed her undergraduate degree at Stanford and was a member of a rock band. The youngest, Audrey (20), graduated from high school in the class of 2020 and is currently pursing modeling. McGraw claims raising their brood in Nashville helped give their lives some normalcy.
Tim McGraw and Faith Hill's Daughters as Children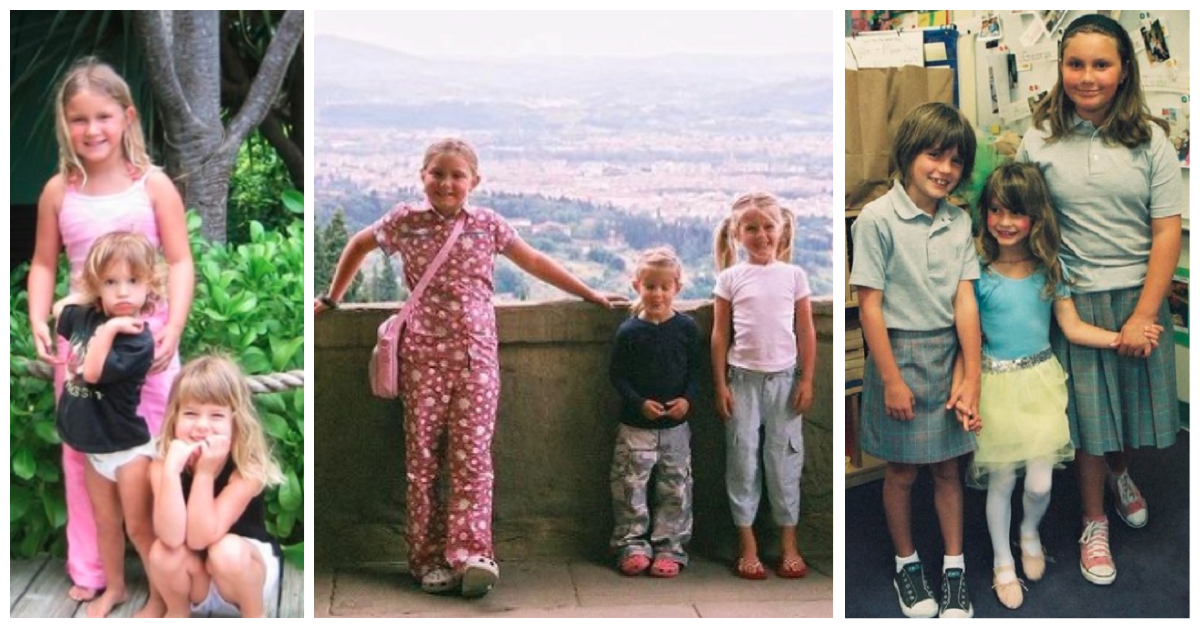 "We're so proud of our daughters because the world that they grew up in, it can easily make the kids turn out differently," McGraw shared with Hoda Kotb while appearing in 2019 on
 TODAY with Hoda & Jenna
to promote his book,
Grit & Grace: Train the Mind, Train the Body, Own Your Life
.
"And our girls are so grounded, they're so humble. They have such big hearts, and they work hard at the things that they want to accomplish — and we're really proud of them," he added. "We couldn't ask for better kids. They're smarter than us in so many ways."
Faith Hill and Her Three Daughters Video
Vocal Talent
All three girls can sing, but so far, mostly Gracie and Maggie have shown an interest in performing publicly. In 2015, Gracie joined her dad on stage at the Bridgestone Arena in Nashville where they performed "Here Tonight." Gracie was hardly a newbie to the stage, in high school she fronted an all-female alt-rock group called Tingo. The group performed publicly and cut some songs between college semesters. Maggie was involved in a college rock band and Tim tried to catch as many shows as he could. Whether or not any of the girls follow in their parents' musical footsteps is completely up to them.
Faith Hill and Tim McGraw's 3 Daughters Singing Video
In 2017. Hill explained to AOL.com, "As a parent you don't want to stand in the way of their dreams…You want to protect them; you want to make sure they aren't disappointed."  She adds, "Sometimes, it's better to let your children go through things on their own and let them experience it instead of of saying, 'Don't do it this way, or you must do it this way'."
Tim and Faith's Message to their Daughters
Anyone who has raised a daughter can appreciate the message in Hill and McGraw's hit "Speak To A Girl." "You want some affirmation. You want some understanding. You want some equality, all those things you want your daughters to take with them when they go out into the world and expect not only from… their partner in life, but from their business associates." He continues, "You want them to set a high bar for what they expect from those people and how they expect to be treated," McGraw shared with Rare Country.
Tim McGraw and Faith Hill's Daughters
Gracie McGraw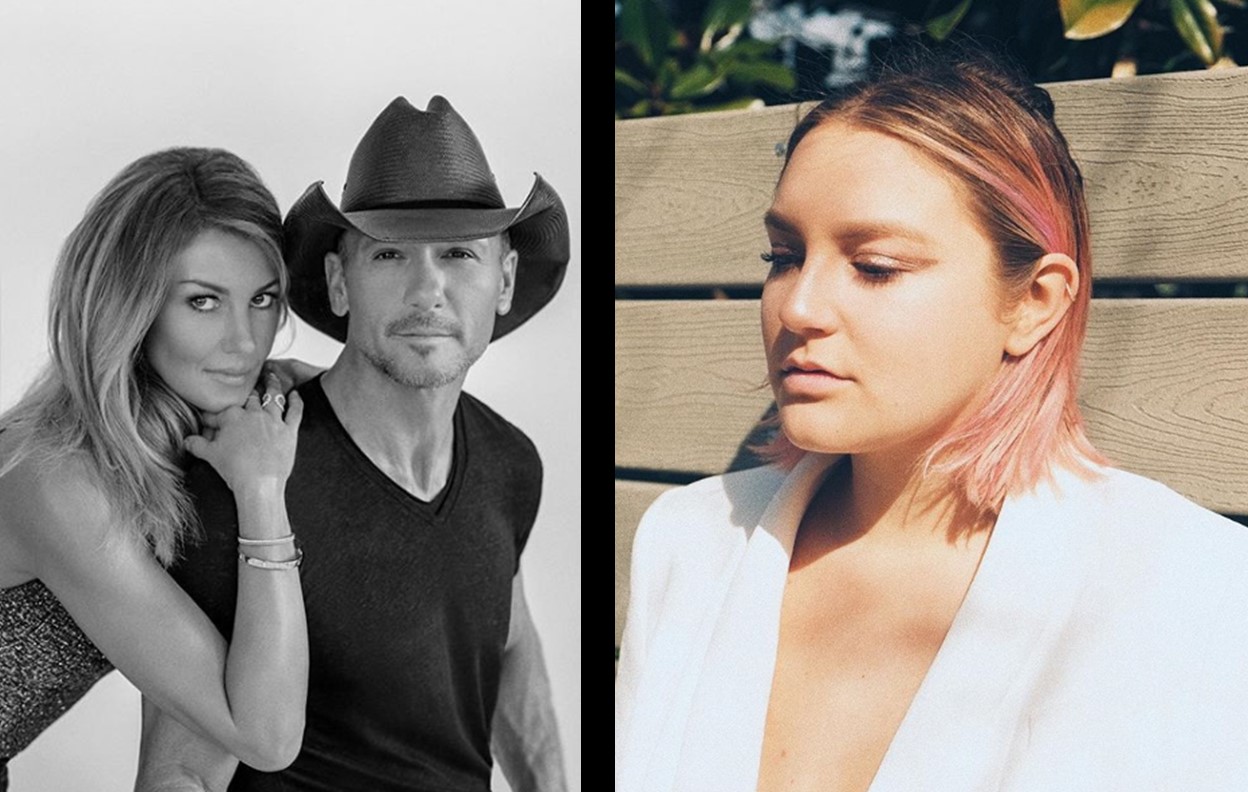 Faith Hill Instagram
Maggie McGraw (she recently deleted her own Instagram account)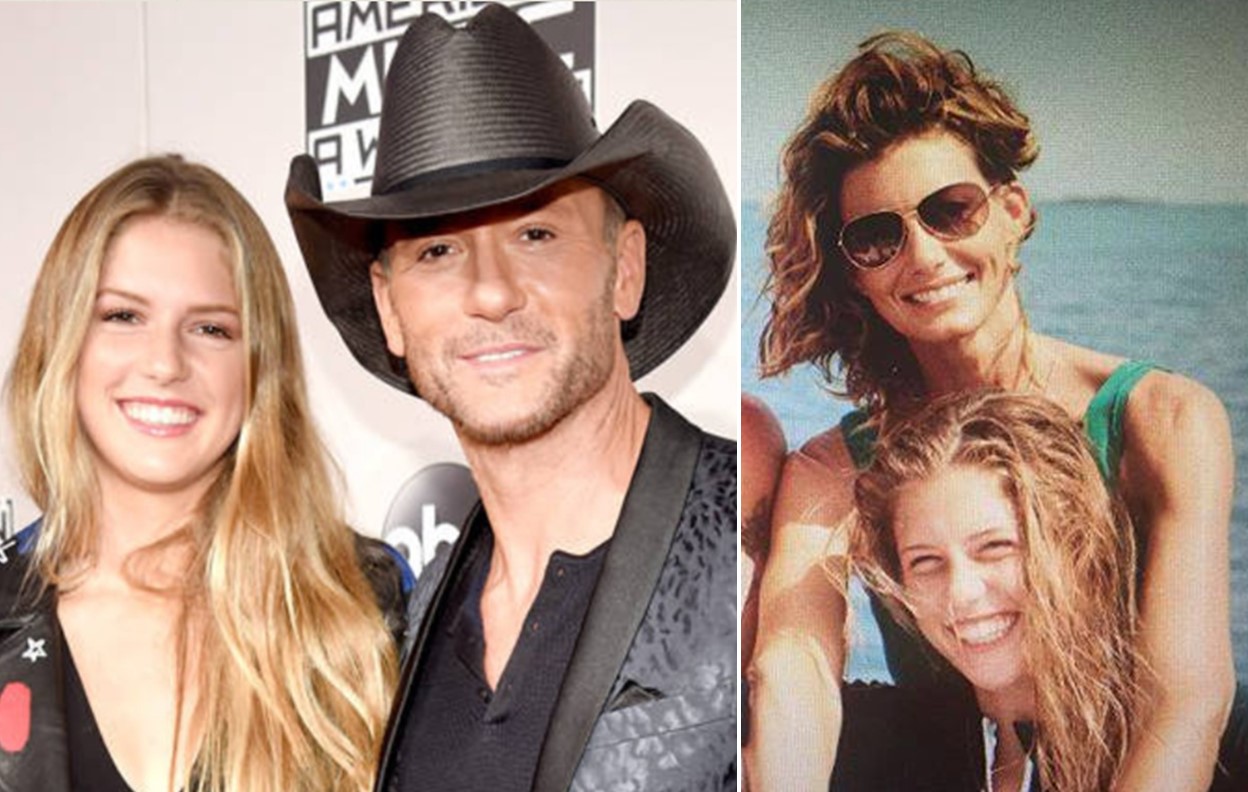 WireImage/ Faith Hill Facebook
Audrey McGraw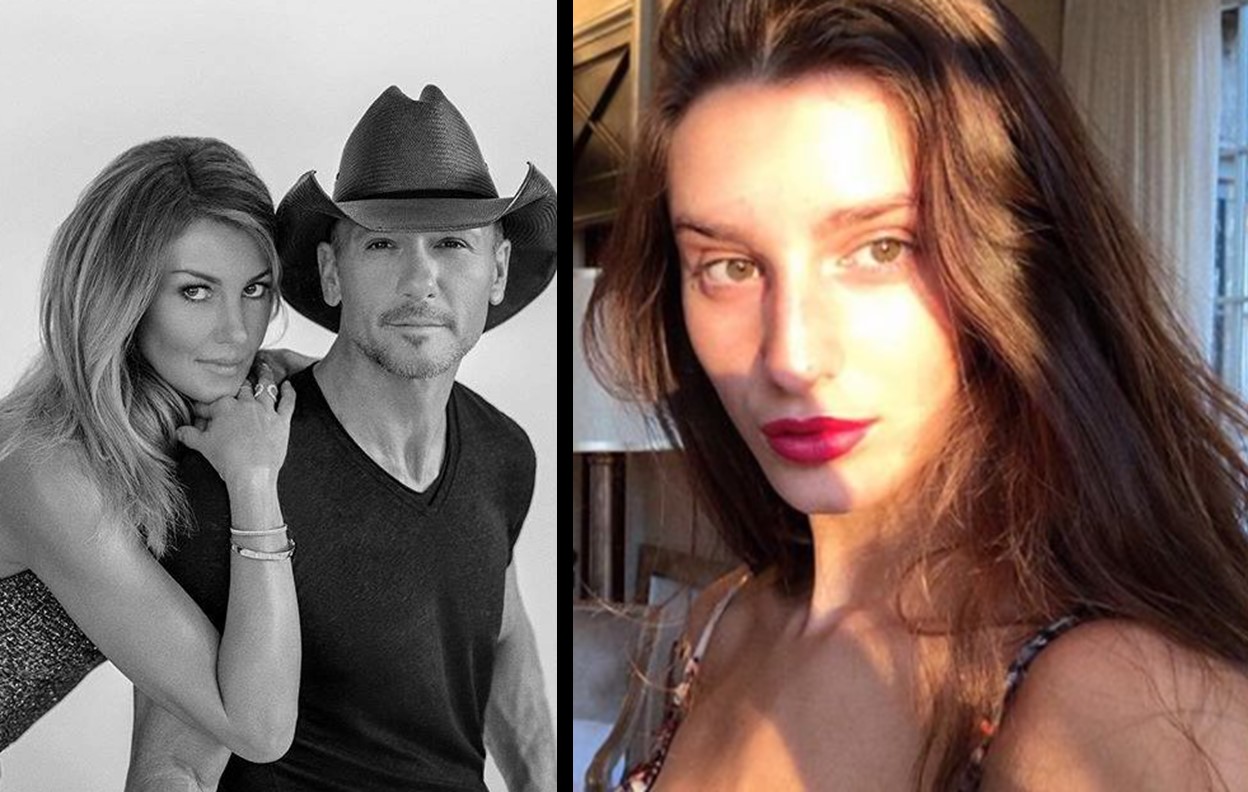 The country music stars made it their priority to raise their daughters the best way they could and did a great job. Share this closer look at Tim McGraw and Faith Hill's daughters with other country music fans!