Country music star Garth Brooks and ex-wife Sandy Mahl created a family as well as songs together. Can you guess which ones were co-written by the pair?
Country music superstar Garth Brooks' first wife Sandy Mahl wasn't only his spouse and the mother of his three daughters, she also co-wrote two songs with her then-husband. Sandy helped pen "I've Got a Good Thing Going" from Garth Brooks' 1989 self-titled debut album and the 1993 hit "That Summer" off of The Chase. Learn more about the songs Garth Brooks and ex-wife Sandy Mahl penned together below!
With lyrics such as— "She had a need to feel the thunder / To chase the lightnin' from the sky / To watch a storm with all its wonder / Ragin' in her lover's eyes / She had to ride the heat of passion / Like a comet burnin' bright / Rushin' headlong in the wind, out where only dreams have been / Burning both ends of the night"— this song about a young man losing his virginity to a seductive older widowed woman is certainly steamy.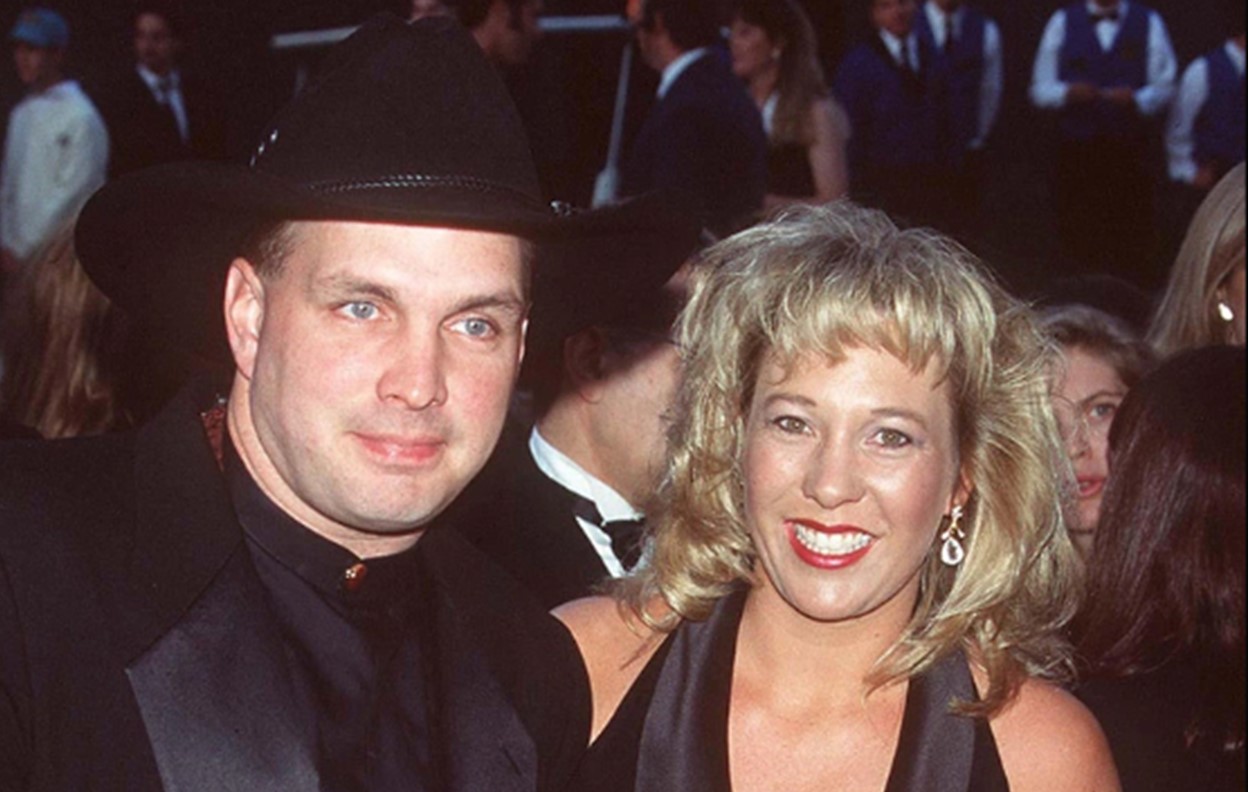 "
The Chase
is definitely the most personal album I think I've ever been involved with. This is as much me as anybody has ever seen. It was recorded at a time in my life that was probably the most trying time of my life. Not the fact that it was a hard time for me, I was just going through a lot of things at this time. Probably the biggest thing was expecting the birth of our first child Taylor. Was also in the business for record re-negotiations, we were remodeling our house. And still trying to go through the biggest tour I'd ever been on since
Ropin' The Wind
was seeing the success that it was.
No Fences
seemed to still be doing very well. So we were gone another 250 to 300 days out of the year. So, when you hear this album or snippets from it, and you hear things that are more, probably socially oriented as far as concerns of the world. And some things that are a little bit darker. That's probably 'cause that's where I was at that time. It was a big moment for me. And I gotta say of all the albums I've ever done, this one has the best writing on it, and probably the one that I feel the strongest about. I'm very proud and I love this album," Brooks shared about the album in a past statement.
"That Summer" is also featured on Brooks' The Hits, The Ultimate Hits, The Limited Series, and Double Live records. While Brooks and Mahl's marriage ended in divorce on December 17, 2001 after 15 years of marriage, their union left a mark on the country artist's musical legacy.
Share this factual tidbit with other country music fans!