See how much you know about Country Music duo Dan and Shay . . .
Dan and Shay have been a successful country music songwriting and singing duo since December 7, 2012 when they first met.  Given the duo band name, Dan and Shay have several aliases (Dan+Shay, Dan Shay, Dan + Shay, Dan & Shay, Dan n Shay, Dan plus Shay).  The two singer songwriters met at a house party in Nashville on December 7, 2012 and started working together in the living room of Dan Smyers' home.  "We met in December, actually, at his house, at a party," Mooney stated in an interview  "I get to this party, I'm walking in this old house," he laughs, adding, "It was a terrible house, of course, a typical Nashville starting-artist house."   The two musicians got along well and started writing songs and performing together soon after their initial chance meeting at the house party.
Get to know more about this famous Country Music duo below.
Dan and Shay Age (How old is Dan and Shay?  How old are Dan and Shay? )
Daniel Smyers was born August 16, 1987 (making Dan Smyers 35 years old).  Dan was born and raised in Wexford, Pennsylvania.    The Zodiac sign of Dan Smyers is Leo given the mid August birthday.
James Shay Mooney was born December 27, 1991 (making Shay Mooney 31 years old).  Shay was raised in Natural Dam, Arkansas.  The Zodiac sign of Shay Mooney is Capricorn given his December 27th birthday.
Dan Smyers and Shay Mooney (Dan + Shay)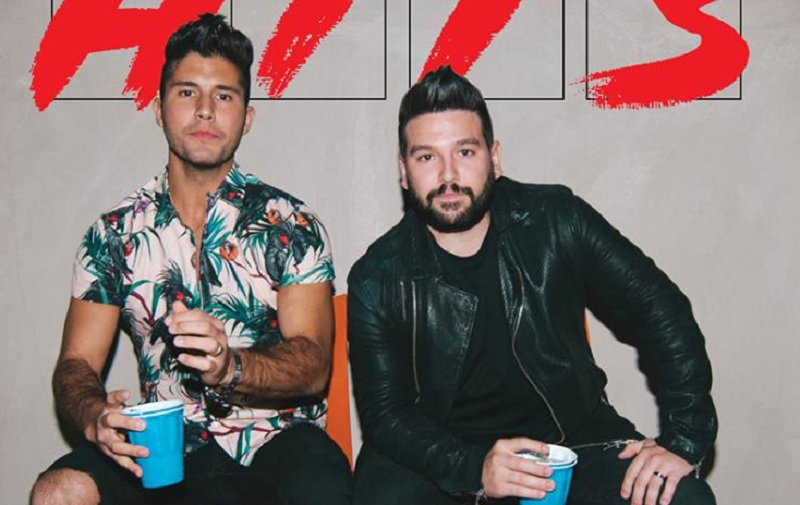 Dan from Dan and Shay (Dan Smyers)
Some folks question "Dan and Shay which is which?".  Here we will profile each member of Dan+Shay and make it easier to keep them both straight.
Dan Smyers went to North Allegheny Senior High School in Wexford, Pennsylvania.  Before pursuing a music career, Dan studied finance at Carnegie Mellon University.  He received his first guitar while he was in the sixth grade and played in a few pop-punk rock bands, including Transition (Pittsburgh) and Bonaventure where he honed his rock music skills.  Dan stated, "It's kind of hard in the middle of Pennsylvania to find a niche in country music," Smyers says. "I had been writing country music for a long time, but I just didn't show it to a lot of people. When I decided to move to Nashville [a few years ago], I thought I would be able to put all of my influences in a pot and kind of stir them up and create a unique sound."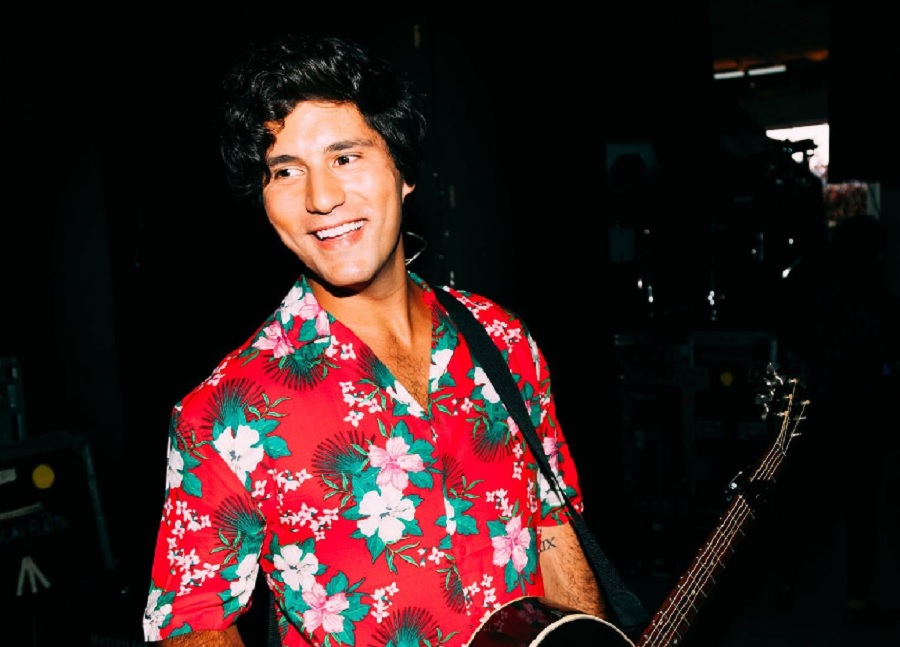 Dan grew up playing sports, from baseball to basketball to football and always had a love for music.  He made the decision to move to Nashville and pursue a Country Music career and the rest is history.
Both Dan and Shay are married.  Dan Smyers proposed to his now-wife Abby Law back in November 2016 after dating for more than three years.  Dan and Abby Law got married on May 13, 2017.
Dan and Abby Married (May 13, 2017)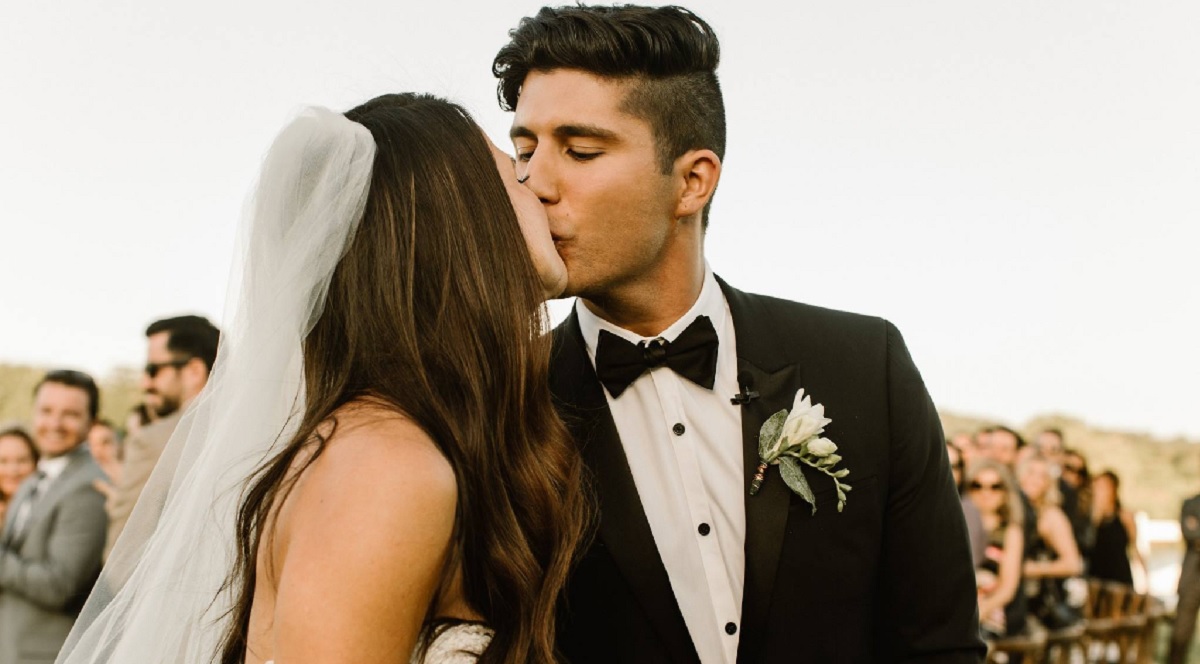 Shay from Dan and Shay (Shay Mooney)
Shay attended Union Christian Academy (Fort Smith, Arkansas) and Van Buren High School (Van Buren, Arkansas). Following high school, he attended Valley Forge Christian College for one year before completely pursuing his music career.  Shay was a solo artist on Nappy Boy Entertainment label which was owned by celebrity artist T-Pain.
Shay Mooney of Dan + Shay
Shay was in a relationship with country singer Veronica Ballestrini from January 2012 to March 2013. During their relationship, they would release songs together on YouTube.  A few points about his relationship with Ballerstini:.
Shay wrote a song for Ballestrini's sophomore album Flip Side entitled "Lonely Alone".
He is the subject of her song "Death of Me," and he also sang background on it. Ballestrini's album was released on June 17, 2014.
Mooney and Smyers song "Nothin' Like You" is about Ballestrini.
Watch the "Fall Into Me" video below to see Shay Mooney perform with Veronica Ballestrini.
Fall into Me- Original by Shay Mooney & Veronica Ballestrini
Shay Mooney announced his own engagement to his longtime girlfriend and former Miss Arkansas Hannah Billingsley in August of 2016 and the couple married on October 20, 2017 in Arkansas.
Shay and Hannah Mooney (October 20, 2017)
 The happy couple welcomed their son (Asher) into the world on January 24, 2017.
Shay and Asher Mooney
 Dan and Shay have released three studio albums since 2014.
Dan + Shay Self Titled Album (2018)
Dan + Shay (Dan Smyers and Shay Mooney) were "Speechless" when the second single from their self-titled album rose to No. 1 at country radio.
Play the Dan + Shay Album

Dan + Shay also topped the charts  their multi-Platinum, award-winning single "Tequila."
These two songs made up two of the top five most-streamed country songs released in 2018.  The duo closed out their 2018 year with many great accomplishments including:
Performed both "Speechless" and "Tequila" on Dick Clark's New Year's Rockin' Eve (ABC).
"Tequila" became Dan + Shay's first multi-week No. 1 single and was nominated for two GRAMMY Awards for "Best Country Duo/Group Performance" and "Best Country Song
The song garnered four combined CMA Awards nominations and two American Music Awards nods.
Tequila earned nearly three billion audience impressions in 2018, including more than 332 million streams and 2.5 million track equivalents.
The Gold-certified "Tequila" became their first multi-week country radio No. 1 and accumulated a staggering 150+ million on-demand streams, making it the fifth most-streamed country song of the year.
Dan + Shay's self-titled third studio album debuted at No. 1 on the Billboard Top Country Albums chart at the same time its lead single "Tequila" reached No.1 at country radio, the first time since 2009 that a duo or group has topped both charts simultaneously.
The record's achievements include the highest debut-week stream-total of any new country release in 2018 and the only country album released this year to have all 11 tracks hit Nielsen's Country On-Demand Streaming chart, including the lead single "Tequila." Written by Smyers, Jordan Reynolds and Nicolle Galyon
The duo performed Tequila on Ellen, the 53rd ACM Awards, TODAY Summer Concert Series and the 2018 CMT Music Awards, where it earned them the "Duo Video of the Year" award.
The song, "Tequila," was a crossover hit and vaulted the duo of Dan Smyers and Shay Mooney into the pop world.  The song reached the top 30 of Billboard's Pop Songs chart and earned the band their highest-charting Hot 100 hit to date at No. 21.
"This year has definitely been a game changer in the Dan + Shay camp," Mooney says. "It's changed the trajectory of our career completely." Adds Smyers: "There were people telling us before we put out 'Tequila' that it wouldn't work: 'Country radio won't play a ballad. No one drinks tequila.' Our gut feeling was that this song was going to be big for us, and it was the right next step for Dan + Shay. So we ended up trusting our gut on it, and it paid off for us in a big way."
The duo picked up their first-ever Grammy nominations and won the Grammy (61st annual Grammy Awards) for Best Country Duo/Group performance with their song Tequila.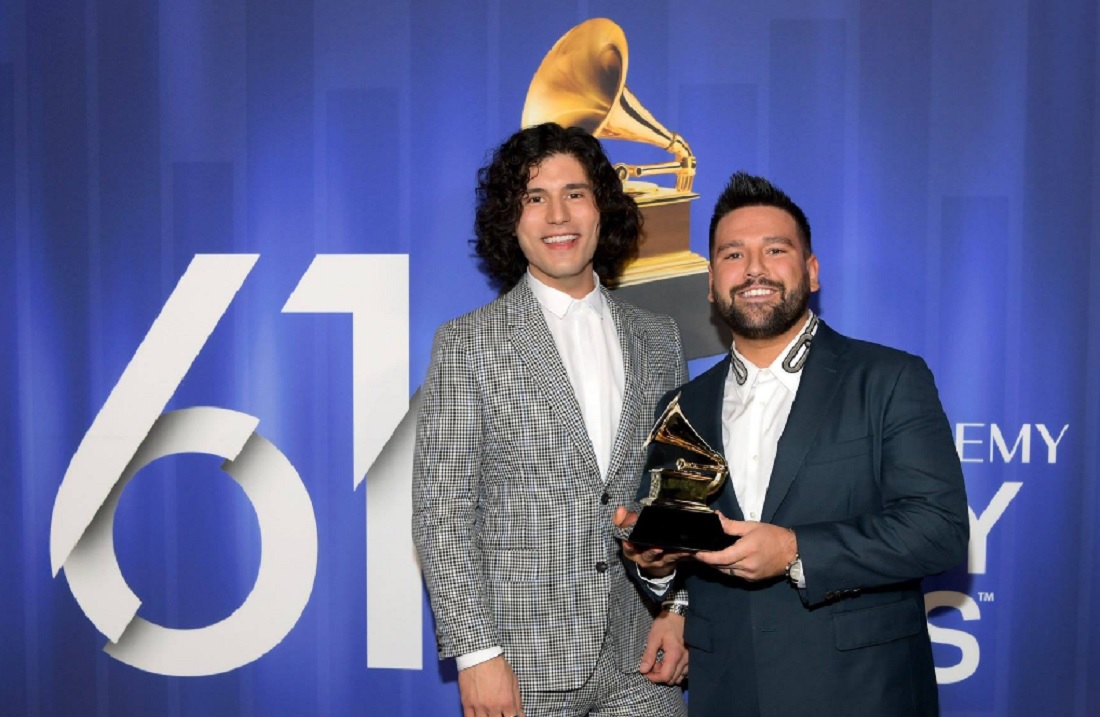 Dan + Shay Obsessed Album (2016)
The country music duo's Obsessed album was released in 2016 and produced two more No. 1 hits with the Gold-certified "How Not To" and the Platinum-certified "From The Ground Up."
Play the Dan and Shay Obsessed Album

The songs earned several national TV appearances and the duo shared the stage with some of country music's biggest superstars, spanning Thomas Rhett, Sam Hunt, Keith Urban and Chris Young.
Arriving in June 2016, the record debuted at eight on the Billboard album charts thanks to the success of 3 tracks:
The number one Country Airplay single "From the Ground Up"
"How Not To." gave the duo their third consecutive number-one hit on the Country airplay chart
"Road Trippin'" a single released to radio in July 2017 (peaked at 42)
Dan + Shay Where it All Began (2013 – 2015)
Their debut album, Where It All Began was released on April 1, 2014,  Dan + Shay made history as the first new country duo to debut at No. 1 on Billboard's Country Albums Chart with their Gold-certified first album and featured the No. 1 single "Nothin' Like You" and the Platinum-certified "19 You + Me."  The tour performed opening acts for Hunter Hayes, Blake Shelton, and completed a small tour of their own.
Dan + Shay Where it All Began

Three songs reached the number one slot on Billboard's country charts during the course of 2015 and 2016 including:  Nothin' Like You, From the Ground Up, and How Not To.
Dan and Shay Awards
Dan and Shay won a Grammy at the 2019 awards for Best Country Duo/Group Performance for their song "Tequila".   The duo's song won over the following songs at the Grammy competition:
"Shoot Me Straight" by Brothers Osborne Track from: Port Saint Joe
"When Someone Stops Loving You", by Little Big Town, Track from: The Breaker
"Dear Hate" by Maren Morris Featuring Vince Gill
"Meant To Be" by Bebe Rexha & Florida Georgia Line, Track from: All Your Fault: Pt. 2
Dan and Shay have won two other country music awards including:
2015 ASCAP Country Music Award, Most Performed Songs award for "19 You and Me"
2018 CMT Music Award for Duo Video of the Year with "Tequila"
Dan and Shay Songs (Top Hits)
Here are some of Dan and Shay's hit songs (click any song to view the music video and get the song details):
Follow Dan and Shay
Remember to share these Dan and Shay facts with other Country Music fans.