Enjoy watching this weekly wrap-up of the top stories in Country Music from the past week including Grammy award highlights and other popular stories. . .
Watch this quick CountryFancast Roundup of top Country Music news stories of the past week and never miss a story with this coverage.  This episode features Country Music highlights from the 2020 Grammy Awards, Country Artist condolences to Kobe Bryant's family, Miranda Lambert tour news and some drama from Chase Rice and The Bachelor TV show.  Nothing like reality TV to stir things up for the past week.  Watch the video and gain additional details below.
CountryFancast Roundup (January 31, 2020 Episode)
Click the button below to subscribe to the CountryFancast YouTube channel:

Blake and Gwen
Blake Shelton and Gwen Stefani performed their romantic duet "Nobody But You" at the 2020 Grammy Awards on Sunday, January 26th.
Lil Nas X and Billy Ray Cyrus
Ever since "Old Town Road" debuted, fans cannot get enough of the original and the remix. Lil Nas X and Billy Ray Cyrus' "Old Town Road" has become a pop culture phenomenon. The star-studded music video featuring Chris Rock, Diplo, and Vince Staples and won the Grammy for Best Music video.
2020 Grammy Awards: Lil Nas X led an all-star performance of "Old Town Road" and "Rodeo" featuring BTS, Billy Ray Cyrus, Diplo, Nas, and Mason Ramsey!
Tanya Tucker and Brandi Brandi Carlile
Country music icon Tanya Tucker's music video for "Bring My Flowers Now" features Brandi Carlile and was directed by Trey Fanjoy. The video follows the release of Tucker's highly acclaimed album, While I'm Livin', which was produced by Carlile and Shooter Jennings. Through Carlile's solo piano and Tucker's plaintive vocal, "Bring My Flowers Now" speaks to the importance of showing appreciation to those we love, before it's too late. Tanya won Best Country Album for While I'm Livin' and Best Country Song for "Bring My Flowers Now" at the 2020 Grammy Awards!
Chase Rice appearance on The Bachelor TV Show
This week's installment of The Bachelor was especially awkward. Why? Well, Pilot Pete arranged a special one-on-one date with Victoria Fuller at Ohio's Cedar Point Amusement Park and the pair wound up being entertained by country music star Chase Rice— Victoria's ex. Pete had no idea about the connection while Victoria and Chase were obviously surprised by the situation.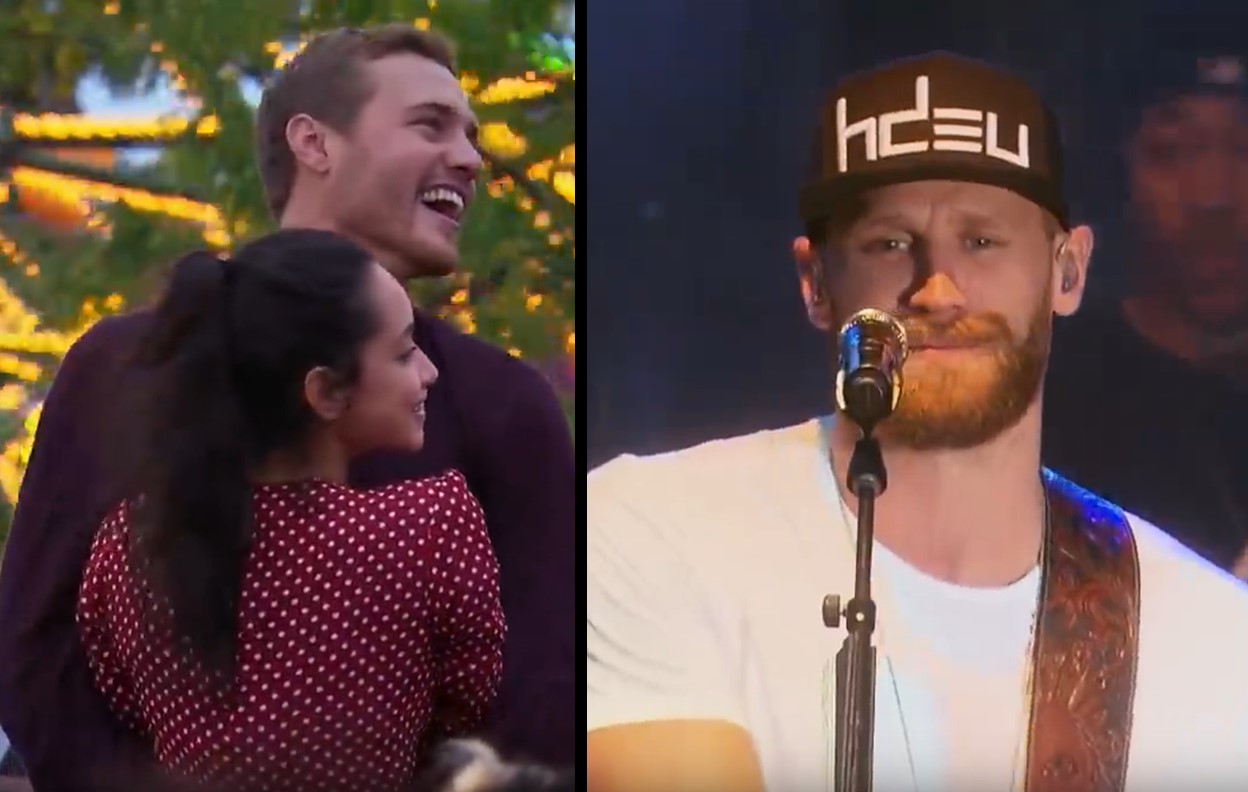 Remember to share the CountryFancast Roundup video with other Country Music fans!