Not every love story is perfect and if they were, country songs would be a whole lot less interesting. Come see which country marriages worked better the second time around!
Country Music Marriages don't always work out the first time and here are three Country singer marriages that worked the second time around.  Marriages can be just like country music: sometimes you have to take a step back from the thing you love most, work hard on things you want to fix, and ultimately create the album of your dreams. The lyrics and music were always there, you just didn't know the full potential of it until you took a look for the second time. Sometimes you have a hit single before you know you have a hit single and you just have to wade through a couple of melodies until finding the one. I think you get the gist of this metaphor. Let's take a look at a few marriages that worked the second time around and keep that hopeless romantic notion alive and well.
Country Music Marriages (Blessed the Second Time Around)
Garth Brooks and Trisha Yearwood's road to marriage took many twists and turns until they vowed their eternal love for each other at the altar. Both Garth and Trisha were previously married.  The two did not find love for one another until after Garth Brook's divorce to his first wife Sandy Mahl.   Trish Yearwood also had two prior marriages.  She married her first husband (musician Chris Latham) in 1987; they divorced in 1991.  On May 21, 1994, she married Robert "Bobby" Reynolds, a bass player for the country music group "The Mavericks" and they subsequently divorced in 1999.  When the stars finally aligned, Garth and Trisha married in their Oklahoma home in front of a small audience consisting of just four family members. To this day, Garth Brooks is head over heels for his bride.  In a 2014 interview with People, Brooks gushed to the reporters that they were, "looking at the luckiest, most blessed guy on the planet."  But wait, it gets cuter. Everywhere he goes, he introduces Trisha as "the love of my life".  Now if that is not a love worth waiting for I don't know what is.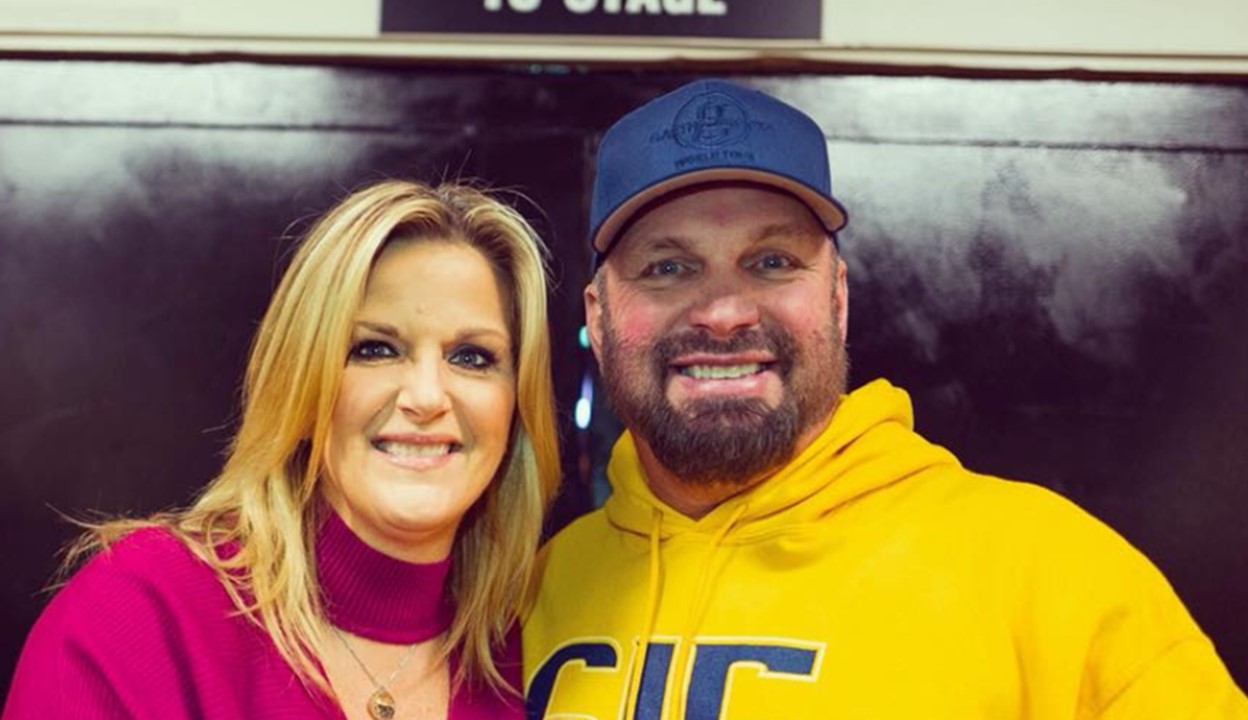 First of all, I know heartbreak is unfortunate and well, heartbreaking, but we have to give little thanks to it for allowing people to find happiness in remarriages as well as the amazing country music songs that come with it. Shania Twain's greatest heartbreak fueled her new album Now. And while heartbreak makes a perfect country song, you know what makes an even better country song?  Remarriage and finding true love. Shania's second marriage gets a little complicated, so follow along closely. She was married to Robert Lange who ended up having an affair with Twain's assistant Marie-Anne Thiebaud. After Twain separated from Lange in 2008, Shania turned to the only other person who would understand what she was going through– Frederic Thiebaud (Marie-Anne's ex-husband). In an ending no one expected, the two betrayed spouses fell madly in love and tied the knot in 2011. In this case, it appears that it is true when they say things happen for a reason.
After being married to his high school sweetheart, Jessica Ussery (Aldean), for 11 years, the relationship came to an end. It was 2012 when Jason and Jessica were really struggling to maintain a happy and healthy relationship.    TMZ released photos of the country singer and former American Idol hopeful Brittany Kerr getting cozy at a California bar in late 2012.   Jason and Jessica divorced in 2013.  After the divorce, Aldean and Kerr stepped out publicly as a couple and eventually got hitched in March 2015.  Jason told People, "We've been through a lot of ups and downs over the years as we grew up together as a couple…She will always be important to me because she is the mother of my children, and I know that we will both always make our daughters our number one priority." Jason and Brittany Kerr initially received huge backlash from critics. Even with the public on edge, Jason wrote on his Instagram "I'm happier than I have ever been, so thank u to all the people who support us. We are happy and life goes on."
Jason and Brittany Aldean remain happily married even through all of the bumps in the road, and have a baby boy (Memphis Aldean) who is now over 7 months old.   The happy couple recently announced that Baby #2 is on the way.
There certainly are plenty of songs about Country Music marriages, break-ups, and relationships.  These three relationships demonstrate that marriages can work out the second time around.   So if a first marriage does not work out, just remember to keep your head up and heart open. . . true love may work out the next time around!
Make sure to share with other Country music fans and hopeless romantics!