Country music singer-songwriter Brett Young's first baby girl has a beautiful name and two very proud parents! Meet the little one here...
Country music star Brett Young's baby girl was born on October 21, 2019 in Nashville. The artist and his wife Taylor Mills Young named their first child Presley Elizabeth Young. The little one is now an active 2-year-old.  Presley became a big sister when the couple welcomed a second baby girl as Rowan Marie Young was born July 21, 2021.  Rowan weighed in at 8.5 pounds and was 21 inches long.
Presley with her Mom and Younger Sister Rowan Marie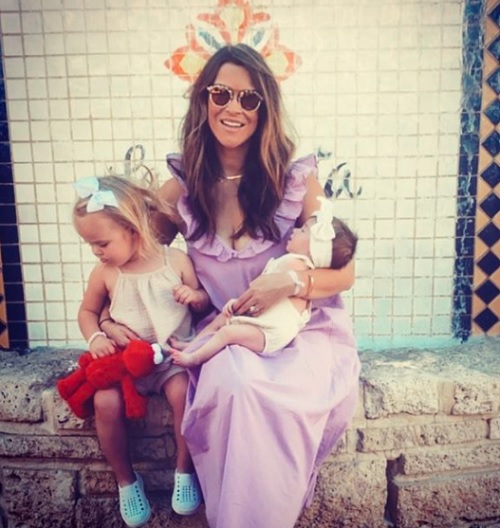 Brett revealed Rowan Marie's gender on
The Kelly Clarkson Show
below…
View this post on Instagram
It is hard to believe that Presley is already two years old.
Presley at 23 Months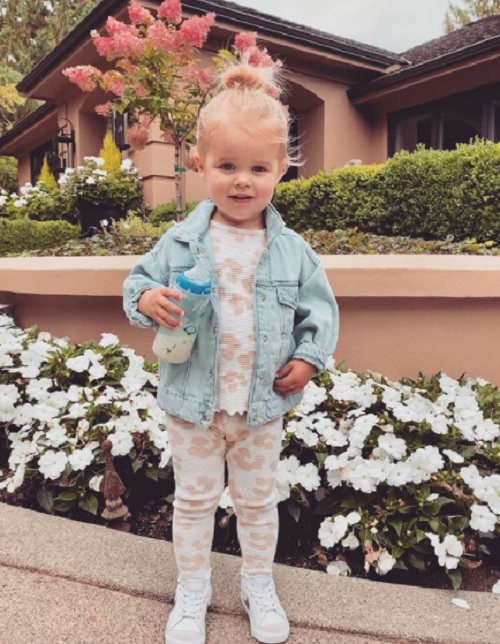 Brett shared this message when Presley became a one year old.  "My sweet little Lady! I can't believe you're already 1! This year has been the most incredible, life changing year of our lives and we continually pinch ourselves when we think about how much we love you and how blessed we are to be your mama and dada. You have such a beautiful, kind and sweet spirit and you bring more joy to our lives than you'll ever know. Thank you for making everything just a little bit more beautiful and special. We love you with every bit of our hearts and you will forever be our little Sweet P! Happy birthday, angel baby!," Brett shared via Instagram in celebration of his daughter's first birthday.
View this post on Instagram
"Thank you for making me a momma Presley Elizabeth. You will never know how much joy you bring to your dad's and my life. I love every single ounce of you so much, the love is simply indescribable. Thank you for always being a good sport and letting your momma smother you with kisses all day everyday. It brings tears to my eyes writing this because I cannot believe my baby is 1. Presley, you have the kindest disposition, you are such a sweetheart and you are so gentle. I love watching the way you observe and take in life, you are one determined girl. You are the biggest goofball and love to make your dad and I laugh. It's very rare if you don't have a smile on your face," Taylor reflected via Instagram following Presley's first birthday.
Meet Brett Young's Baby Girl — Presley Elizabeth Young
View this post on Instagram
View this post on Instagram
View this post on Instagram
Be sure to share Brett Young's baby update with other country music fans and learn more about Brett and Taylor's love story in the video below!