Enjoy watching Brad Paisley and His Wife (Kimberly Williams) most hilarious video moments in this compilation . . .
Brad Paisley and his wife (Kimberly Williams Paisley) have now been married for over 17 years.  Brad Paisley first caught a glimpse of his future wife, actress Kimberly Williams, while watching 1991's Father of the Bride with a former girlfriend.  The two lovebirds married on March 15, 2003, at the Stauffer Chapel on the campus of California's Pepperdine University.
Watch Brad and Kimberly's funniest moments video and see more details about their relationship below.
Brad Paisley and His Wife (Kimberly Williams Paisley) Funniest Moments (Video)
Brad Paisley and his wife Kimberly share a great sense of humor.  The couple started dating in 2001 and got engaged just eight months later. In 2002, the beautiful actress appeared in the music video for Paisley's hit song "I'm Gonna Miss Her (The Fishin' Song)" and the music video for "Little Moments".  The rest is history as the couple married in 2003.  The Paisleys are now proud parents to two sons, William Huckleberry and Jasper Warren.   Their sons are growing up fast as Huck is now 13 years old and Jasper is 11 years old.   A mutual sense of humor is one of the secrets to Brad and Kimberly's lasting relationship.
"No matter what happens in our marriage, we try to find humor in it, even on the darkest day," Kimberly shared with Closer Weekly. "Brad's always said, 'If you can laugh about it one day, then why not start now?' He always makes me laugh, so I am grateful for that."
Here Kimberly shares how to "Jump it Out" during the Covid-19 crisis.
Brad and Kimberly have a large log cabin style home on 85 acres outside of Franklin, TN.  This provides plenty of room for the boys and their dogs to roam. Brad has been entertaining fans from home during the quarantine period and Kimberly is often filming the virtual shows.
We wish this couple many more happy years and funny moments!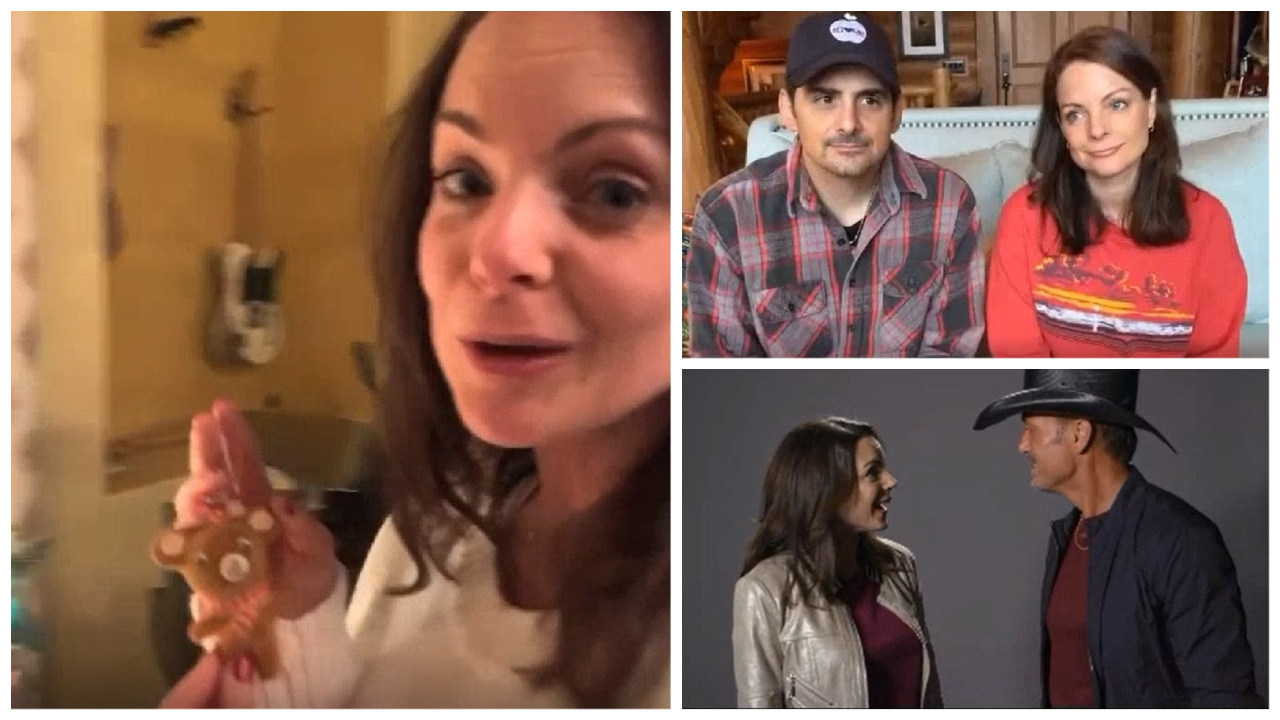 Remember to "share" Brad Paisley and His Wife (Kimberly Williams) funniest video moments with other fans of this fun-loving couple!