Morgane Stapleton, Angaleena Presley, Carrie Underwood, and Brittany Aldean were all sporting cute baby bumps at the 2018 CMA Awards!
The 2018 CMA Awards show was full of glitz, glam, and baby bumps! These four pregnant ladies totally rocked it!
Chris and Morgane Stapleton are expecting their FIFTH child together! The pair welcomed twin baby boys seven months ago and have an older boy and girl. Of course Morgane was totally awesome while performing on stage during the "Friendship"/ "I'll Take You There" mashup alongside Chris Stapleton, Maren Morris, and musical icon Mavis Staples.
In August, Pistol Annies member Miranda Lambert got the honor of sharing Angaleena Presley and her husband Jordan Powell's big baby news during a The Bandwagon Tour stop in Dallas, Texas.
"See, one of us is drinking, one of us is smoking and one of us is not taking our pill," Lambert said while referencing the group's song "Takin' Pills." "Holler Annie is having a baby, everybody!"
Angaleena and Jordan are expecting a little girl! The mom-to-be totally looked fierce while performing Pistol Annies latest, "Got My Name Changed Back."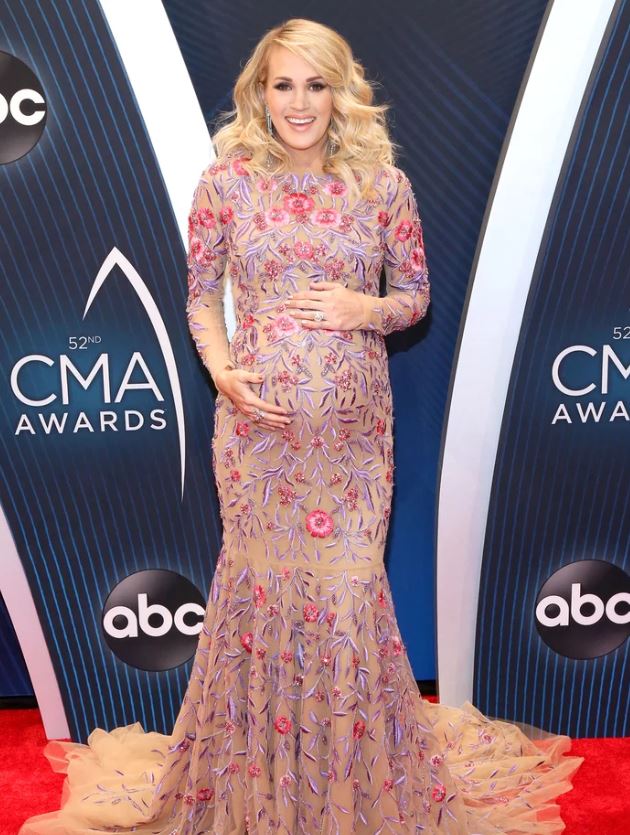 Carrie Underwood and husband Mike Fisher are having
another baby boy
, as revealed during the evening's opening monologue! Carrie dressed her bump in several different outfits while co-hosting and also nailed her performance of "Love Wins."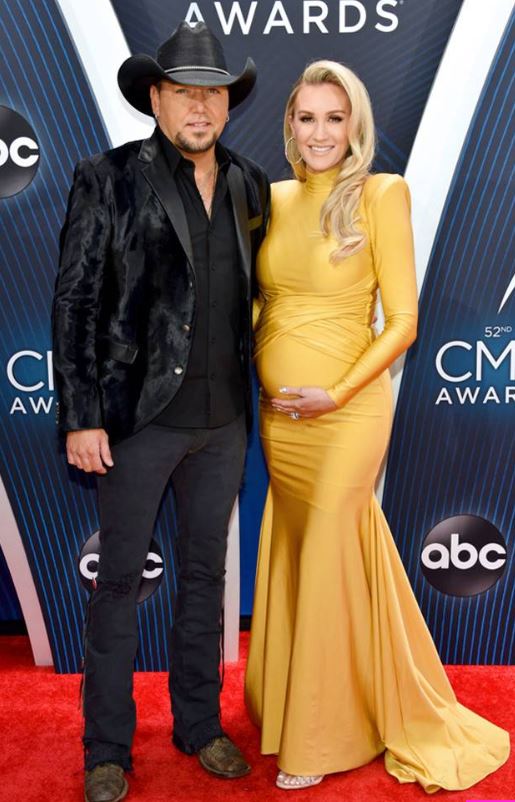 Jason Aldean and wife Brittany are expecting their second child together, a girl named Navy Rome, in February. The couple will be celebrating their son Memphis' first birthday on December 1st. Brittany looked absolutely radiant on the red carpet!
We can't wait to meet these little guys and gals! Share this with other country music fans and watch Carrie's "Love Wins" performance below! 
. @carrieunderwood is performing RIGHT NOW on ABC! GET TO TV!#CMAawards https://t.co/5z7x3iGxIh pic.twitter.com/v6VR8uV9sy

— Good Morning America (@GMA) November 15, 2018
"Love Wins" Lyrics
A stray bullet and a momma cries
Her baby won't be coming home tonight
Sirens screaming down the avenue
Just another story on the evening news, oh, whoa
Politics and prejudice
How the hell it'd ever come to this?
When everybody's gotta pick a side
It don't matter if you're wrong or right, no
And so it goes, but I hold onto hope and I won't let go 'cause
I, I believe you and me are sisters and brothers
And I, I believe we're made to be here for each other
And we'll never fall if we walk hand in hand
Put a world that seems broken together again
Yeah I, I believe in the end love wins
Sometimes it takes a lot of faith
To keep believing there will come a day
When the tears and the sadness, the pain and the hate
The struggle, this madness, will all fade away, yeah
I, I believe you and me are sisters and brothers
And I, I believe we're made to be here for each other
And we'll never fall if we walk hand in hand
Put a world that seems broken together again
Yeah I, I believe in the end love wins
Love is power, love is a smile
Love reaches out, love is the remedy
Love is the answer, love's an open door
Love is the only thing worth fighting for, yeah
I, I believe you and me are sisters and brothers
And I, I believe we're made to be here for each other
And we'll never fall if we walk hand in hand
Put a world that seems broken together again
Yeah I, I believe in the end love wins
Oh, yeah, love wins
Love will, love can, love still, love wins
Love will, love can, love still, love wins