Country music has a lot of adorable families... but there was something about this collection of country singers that fans just love! Did your favorite country man make the list?
This listing of Family Men of Country Music celebrates those artists that love hanging out with family.  Our list of "Top Family Men of Country Music" includes:  Luke Bryan, Justin Moore, Tim McGraw, Thomas Rhett, Keith Urban, Rory Feek, Garth Brooks, and Jason Aldean.   Enjoy their family stories below.
Top Family Men of Country Music
Luke Bryan
Luke is the proud father of two sons, Thomas Boyer Bryan and Tatum Christopher Bryan, and the proud uncle of Jordan, Kris, and Til. After the deaths of his sister and brother-in-law Luke and his wife Caroline did not think twice before stepping in to care for the trio. Despite tragedy and grief, the family of 9 leads a somewhat normal life- or however normal it can be when you travel with a country superstar!
Justin Moore
Justin and his wife Kate have been together for 17 years and married for 11 of those, needless to say they have experienced a lot of adventures together- including bringing four beautiful children into the world! The Moore family consists of three beautiful girls, Ella, Kennedy, and Rebecca, as well as a handsome little man, Thomas South. This young family sure has fun together! From the cute matching outfits to quality time together, there is no shortage of love in the Moore household!
Tim McGraw
Tim has three girls on his hands, except they're more like women now! Gracie (21), Maggie (20), and Audrey (16). It's no surprise that all three girls can sing, after all, what would you expect from the daughters of Tim McGraw and Faith Hill!? However, mom and dad want to instill a hard work ethic in the girls which means not everything is going to be handed to them! Though it helps when you're around the music industry so often! Tim has even taken his girls as dates to red carpet events!
Thomas Rhett
Probably most know for his beautiful family of four, Thomas Rhett and his wife Lauren Akins have two very little girls! Willa is an energetic little three year old the couple adopted from Uganda and Ada is an adorable almost one year old! Having tow daughters under three and is no easy task, not to mention with a singing career on top of it all! But TR and Lauren are making it work and having fun growing with their girls along the way!
Keith Urban
Country music standout Keith Urban and wife actress Nicole Kidman are making an effort to raising their two daughters, 9-year-old Sunday Rose and 7-year-old Faith Margaret, to be confident and strong young women.
"They're pretty aware. They're very much about advocating for women's rights, and what they want to do and having opportunities," Kidman shared. "My mother was a feminist when I was growing up, but you know, this is also about all of us working together to make the world a safer, better place for all of us."
In an interview with Vogue, Kidman opened up about life with her musically talented husband and how they ensure that their two daughters live a normal childhood. She says part of it is simply being present with them.
"I like to be in the kitchen in the morning when the girls stumble in," shared Kidman. "I like the hubbub. My dad was always there with the BBC on when I got up. My mother would lie in bed, and he would bring her breakfast on a tray."
The couple takes any opportunity to spend time with their children. Kidman adds, "In our private life, they're always involved with us. I don't like the whole kids'-club thing." Urban and Kidman set a good example for their girls, and spending time together as a family is the most important part of their overall happiness.
"Our life here probably isn't what you expect," she expressed. "I read at the school. We're a very tight-knit family—we get anxious if we're separated more than two days. We try to have sit-down dinners every night we're here. Friends from school come over. Sometimes we'll have nine kids for dinner." She laughs. "I can live out my fantasy of having lots of children." When Urban goes on the road, Kidman and the girls often tag along.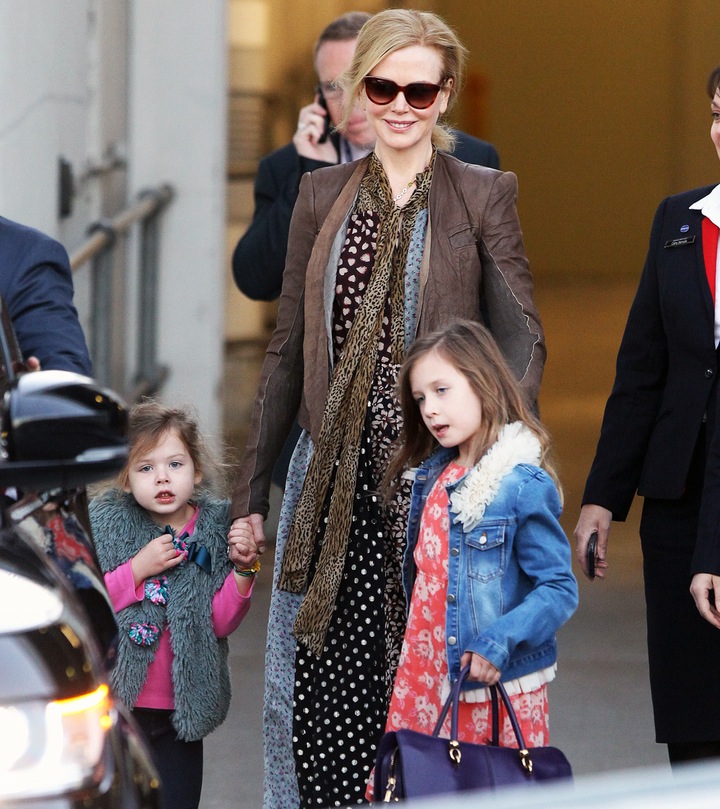 Rory Feek
Country singer Rory Feek deserves to be family man of the decade and perhaps family man of all time.  He supported and cared for his wife Joey during her long battle with cancer.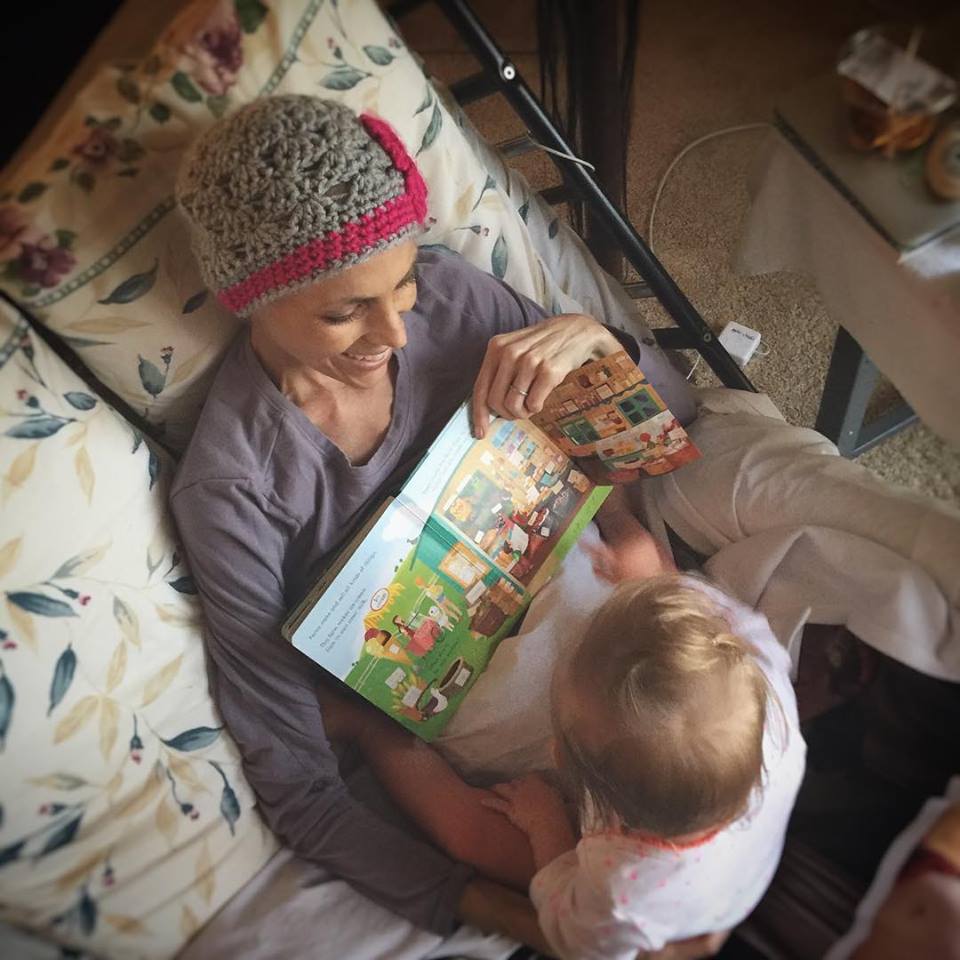 As a Country singer-songwriter 
Rory Feek 
has been faithfully keeping fans in the loop via his 
This Life I Live 
blog and the official 
Joey + Rory Facebook page
. His latest updates have been an especially heartwarming treat since they show his 3-year-old daughter
 Indy Feek's
 blossoming personality! The youngster is mobile and loving every minute of her independence.  He does an amazing job of raising a special needs child as Indy has Down Syndrome and was born with a small hole in her heart.  
Rory Feek
 recently took to the official 
Joey+Rory Facebook page
 to share a positive update about 3-year-old daughter 
Indy Feek
's health.
"Indy's six month heart checkup. The hole in her heart is getting smaller, and she is getting bigger and more beautiful," Rory happily reported along with a series of photos from his little girl's medical appointment.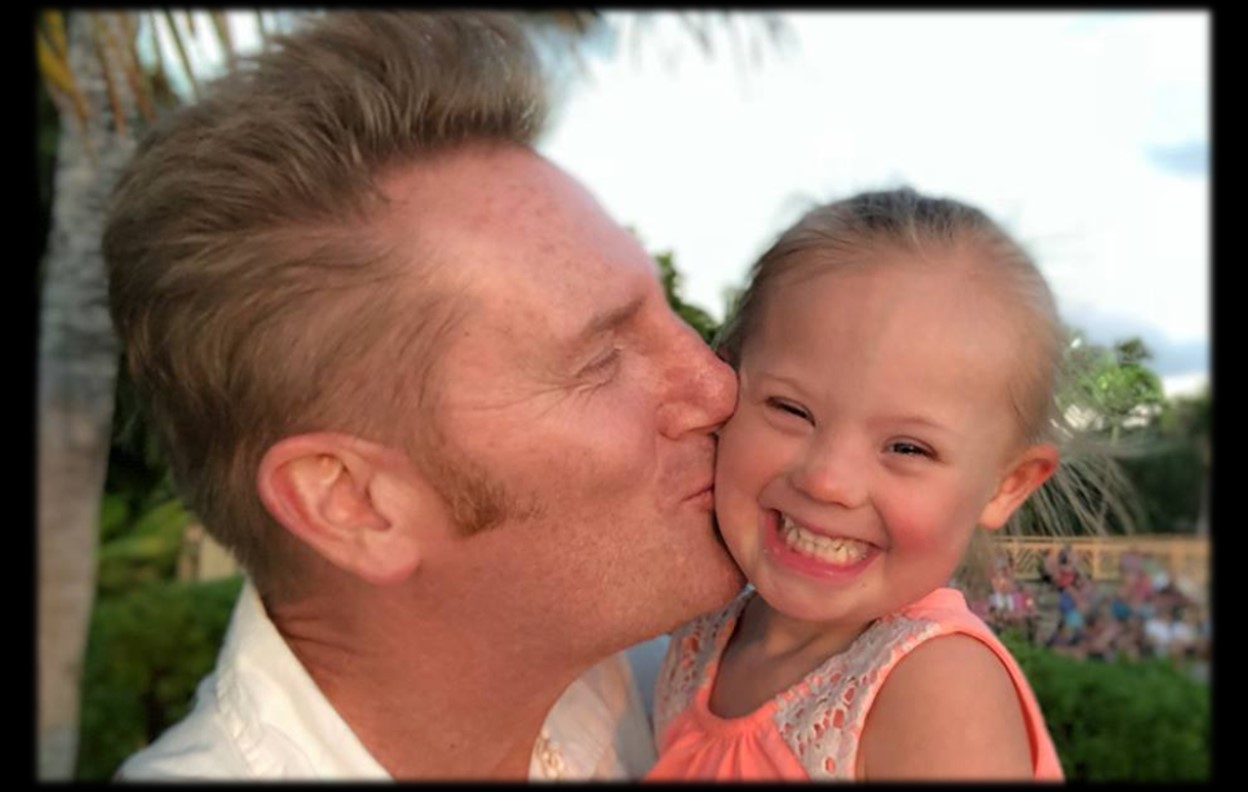 He has stood behind his daughters Hopie Feek and Heidi Feek and is very present and supportive in all they do.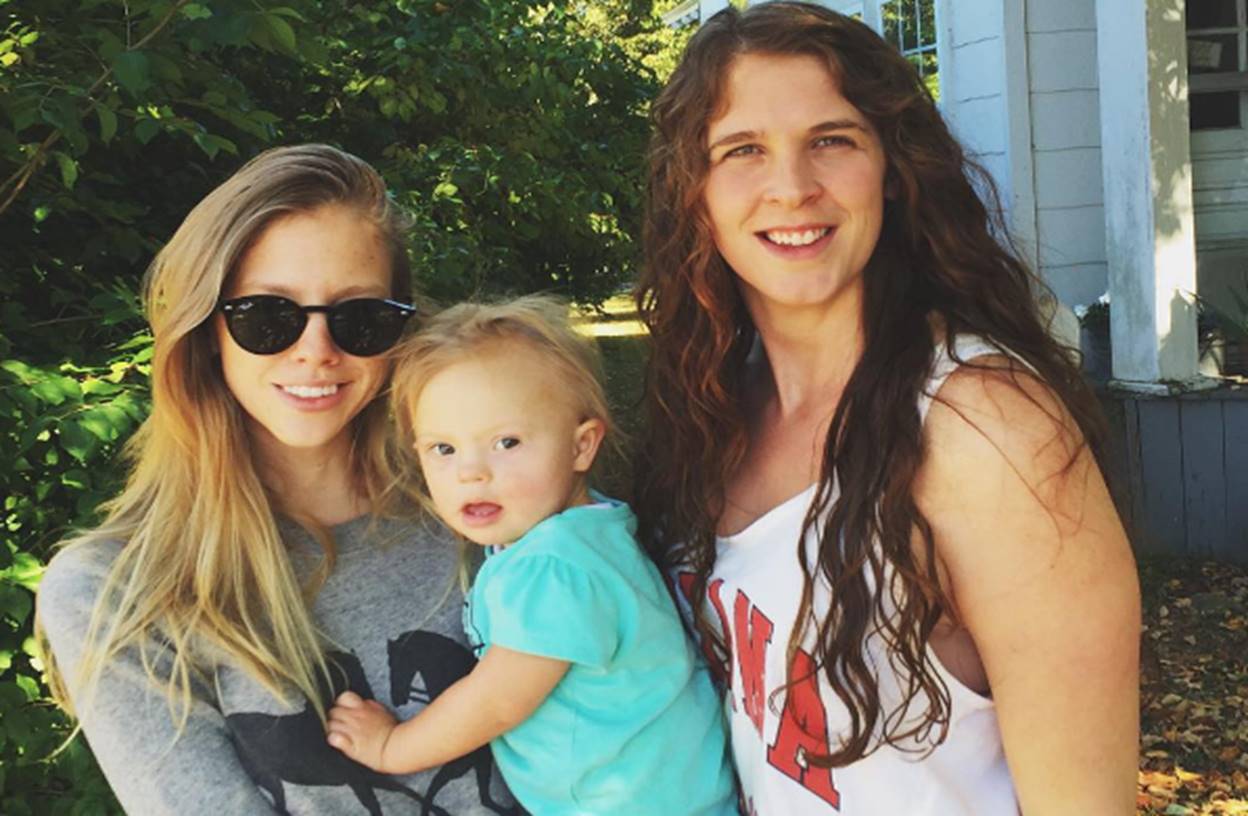 Rory Feek sets a great example for the Family Men of Country Music list.
Garth Brooks
Country Music superstar Garth Brooks took time off from his Country Music career to be with his daughters during their important growth years.  Garth married his college sweetheart Sandy Mahl on May 24, 1986. Together, the couple welcomed three daughters into the world— Taylor Mayne Pearl Brooks (born July 8, 1992), August Anna Brooks (born May 3, 1994), and Allie Colleen Brooks (born July 28, 1996). Brooks and Mahl later separated in March of 1999 and their divorce became final in 2001.  For Garth, his children have always been his top priority. Garth temporally retired from country music in 2000 in order to focus on his family and stated that he would not return until his youngest daughter graduated high school.  When the country star announced his retirement, on the same day his label, Capitol, threw him a massive party, he cited his daughters as his inspiration to quit making music. He missed his girls after spending so much of their childhood on the road touring the country.  He held true to his word and waited until his youngest daughter, Allie, graduated from high school in 2014 to make his triumphant return.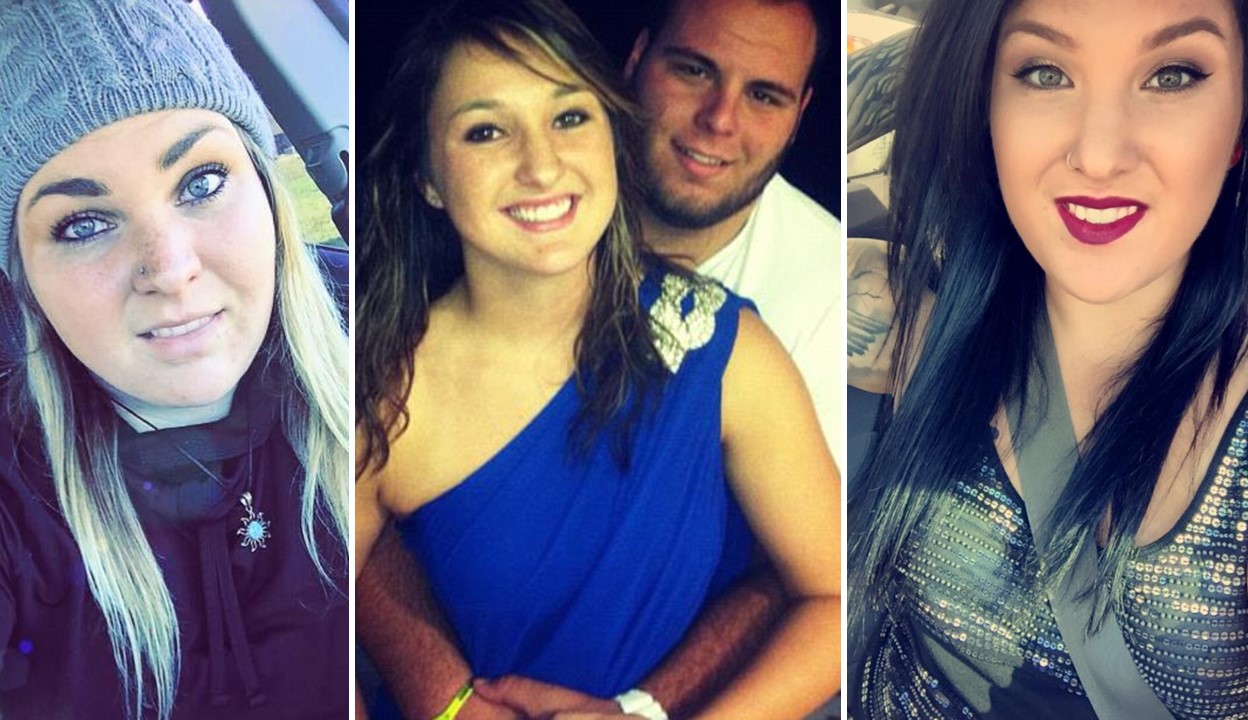 During his time away from the limelight, Brooks married fellow country music entertainer 
Trisha Yearwood
 on December 10, 2005. After Allie's graduation, Garth and Trisha sold their seven-bedroom home in Owasso, Oklahoma and relocated to Tennessee.  Garth and Trisha have now celebrated their 12th Wedding Anniversary and remain very much in love.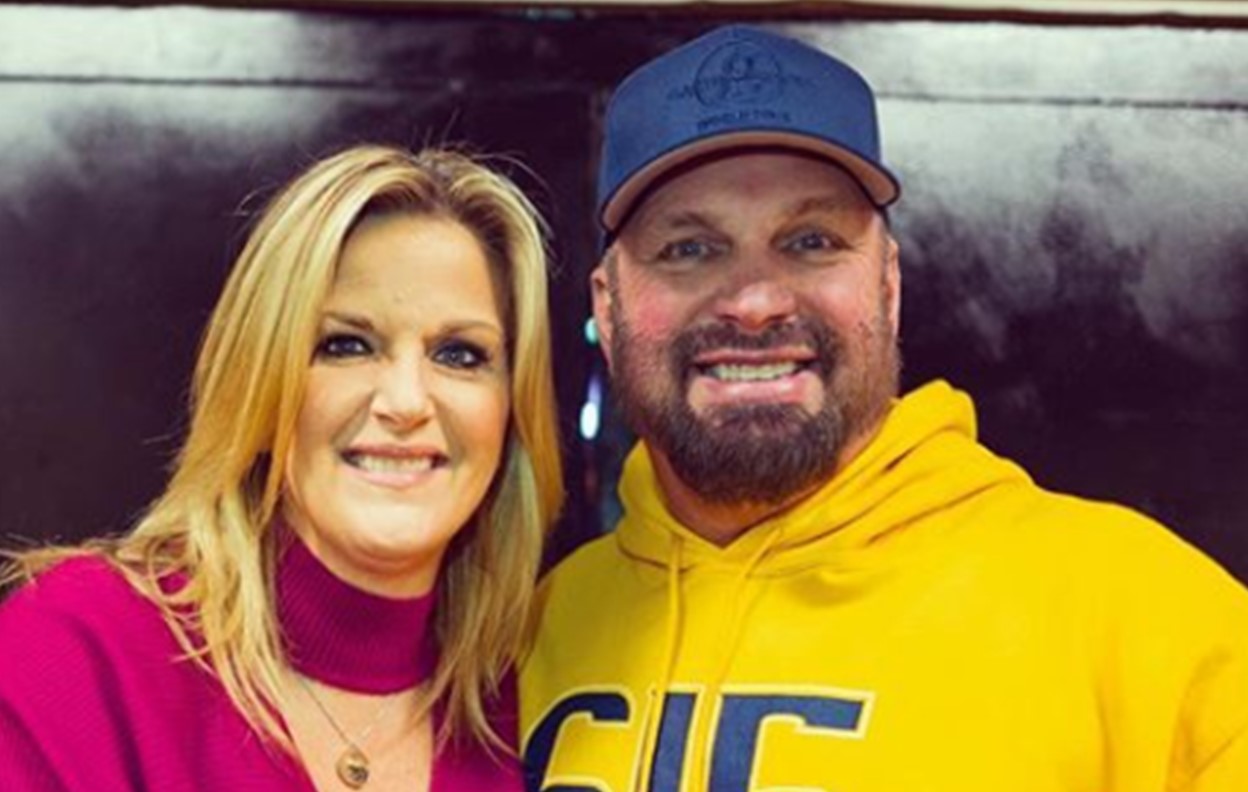 The happy couple is very supportive of Garth's three daughters in all they do.
Jason Aldean
Jason is a proud father of two beautiful young ladies, Keeley and Kendyl from Aldean's marriage to his first wife, Jessica Ussery.  This past December Jason Aldean and wife Brittany Aldean (Kerr) brought their first child (Memphis Aldean) into the world! Since little Memphis' arrival fans have been showered with the cuteness from the little guy as well as his interaction with his big sisters! Word on the street is Jason even added a crib to his tour bus to accommodate to his growing family.. .which will be expanding by one more with the couple's latest pregnancy announcement! Congratulations Aldeans!   The Aldean family loves hangin' out together!
We hoped you enjoyed this collection of the top Family Men of Country Music.  Remember to "share" this with other Country Music fans.