Enjoy watching Tim McGraw and Faith HIll's Youngest daughter's journey to high school graduation and heading off to college in this video compilation.
It is hard to believe that Tim McGraw and Faith HIll's Youngest Daughter is already 18 years old and headed off to college this year.  Watch the video to see Audrey's evolution to high school graduate (class of 2020) and see more family details below.
Tim McGraw and Faith HIll's Youngest Daughter Grew Up Fast (Video)
Tim McGraw and Faith Hill's Kids
"We're so proud of our daughters because the world that they grew up in, it can easily make the kids turn out differently," McGraw recently shared with Hoda Kotb while appearing on TODAY with Hoda & Jenna to promote his new book, Grit & Grace: Train the Mind, Train the Body, Own Your Life.
"And our girls are so grounded, they're so humble. They have such big hearts, and they work hard at the things that they want to accomplish — and we're really proud of them," he added. "We couldn't ask for better kids. They're smarter than us in so many ways."
Audrey has two older sisters including Maggie McGraw and Gracie McGraw.  Maggie (21), graduated from Stanford University in California as the 2020 class.  Maggie was a member of a rock band (Sister Supply) and on the cheerleader squad while attending college.  Maggie plans to get a Masters degree at Stanford University in "Sustainability Science" and will be headed back to school next year. Gracie, the oldest daughter, is now 23-years-old and recently relocated to Los Angeles to pursue acting.
Tim McGraw and Faith HIll's youngest daughter (Audrey) might just end up in entertainment given her childhood video clips.  Audrey enjoys singing and she also produces short films.
Audrey McGraw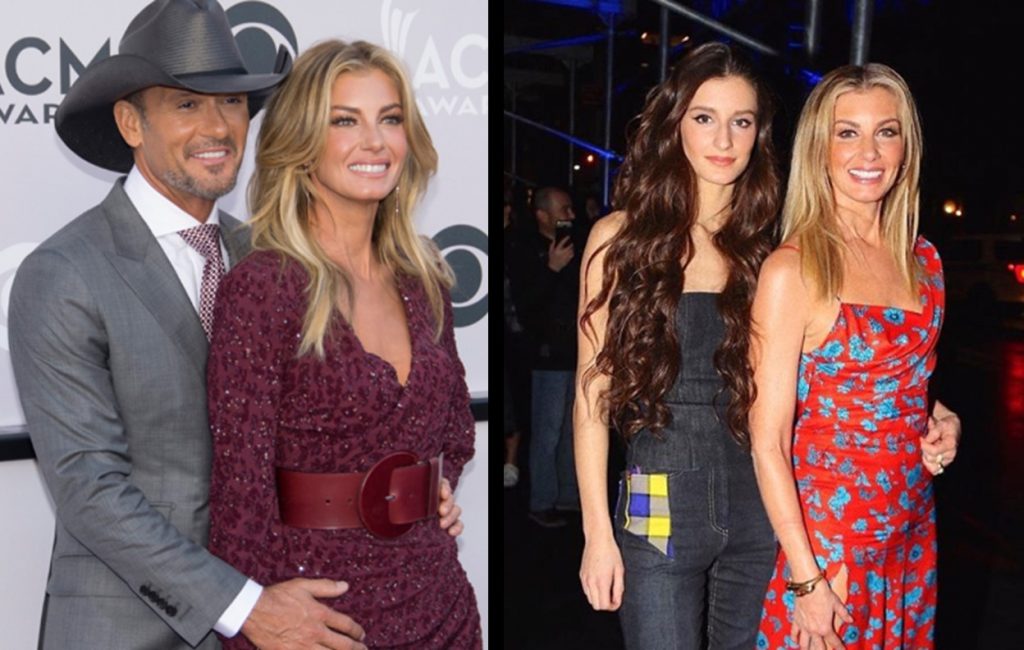 Audrey
 (18), finished her senior year of high school and is still living at home near Nashville, Tennessee.  Audrey graduated high school from the Ensworth School that is a private school located in Nashville.  Audrey will begin college in the fall at the American Academy of Dramatic arts.  The school has a campus in Los Angeles and New York.  Audrey will study acting, theater, and film making.  She is likely headed to Los Angeles as she will be close to Gracie (Los Angeles) and Maggie (who is attending Stanford University in Palo Alto California).
McGraw claims raising their brood in Nashville helped give their lives some normalcy.  Tim and Faith will become empty-nesters as Audrey heads off to college and the Covid Pandemic crisis hopefully comes to and end.  McGraw and Hill make it their priority to raise their daughters the best way they can and are doing a great job!  Tim McGraw and Faith Hill's Kids have a blessed life with two wonderful and loving parents.  Anyone who has raised a daughter can appreciate the message in Hill and McGraw's hit "Speak To A Girl." "You want some affirmation. You want some understanding. You want some equality, all those things you want your daughters to take with them when they go out into the world and expect not only from… their partner in life, but from their business associates." He continues, "You want them to set a high bar for what they expect from those people and how they expect to be treated," McGraw shared with Rare Country.
Remember to "share" Tim McGraw and Faith HIll's youngest daughter video update with other fans of Tim and Faith.