Let's get a quick recap of Crude Fest 2016 as we prep for the 2017 event!
Midland, Texas saw an excellent display of country jams on the weekend of May 12-14, 2016 at the seventh annual Crude Fest. Performers like The Josh Abbott Band and Kevin Fowler shook up the grounds for 3 days of constant red dirt country. As soon as the weekend came to an end, fans were missin' it already.
Why does it have to be over!? 😫 #Crudefest

— Ethan Filer (@notsolilfiler) May 15, 2016
Thank you @TheCrudeFest for a great time! Till next year! 🍻#crudefest @joshabbottband pic.twitter.com/qxJx20O4MQ

— Andrea (@adlpz00) May 15, 2016
The weekend included performances from 18 different acts, 10 meet-and-greets, a massive barbecue cook-off, and the opportunity to spend the weekend camping directly on the grounds. Festival goers enjoyed a fun-filled weekend with fellow fans and talented performers.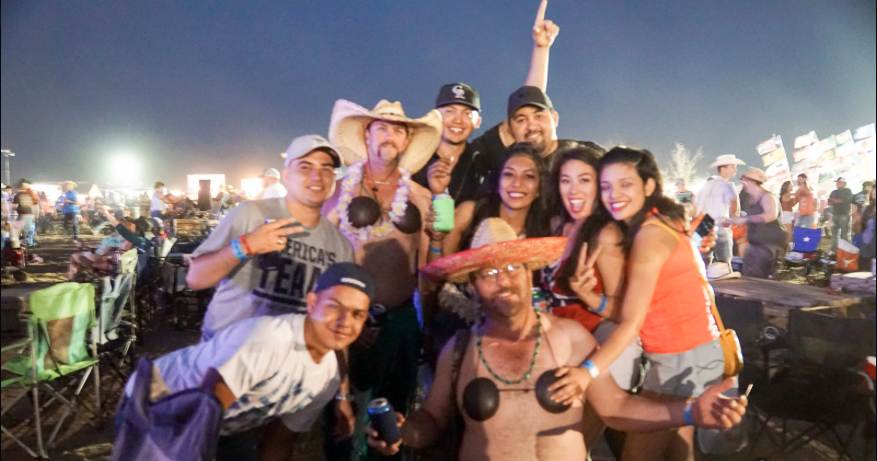 The music kicked off Thursday evening with a killer performance by the Caleb Young Band, followed by Dalton Domino, Bart Crow, Jason Boland, and ending with Aaron Watson.
Friday, the stage was graced by Clete Bradley, followed by Rich O'Toole, Mark Mckinney, William Clark Green, Roger Creager, Cody Johnson and wrapping it up that night were the Turnpike Troubadours.
The final day saw performances by the Judson Cole Band, Cam Riggs, Kyle Park, Whiskey Myers, Wade Bowen, Kevin Fowler, and ending the night was the Josh Abbott Band.
What's in store for 2017? So far no announcement has been made regarding next year's Crude Fest— fans, be on the lookout!