The construction of 'The Store' has officially started! More on Brad Paisley and Kimberly Williams-Paisley's free grocery store project here!
On Wednesday (4/3), country music star Brad Paisley and actress Kimberly Williams-Paisley got to help break ground on their latest project, a free grocery store called 'The Store' in Nashville! The nonprofit is located next to Belmont University's Ministry Center (at 2005 12th Ave. South) and is easily accessed by public transportation. College students will also be able to volunteer as store employees.
"I'm so excited to be here and see this dream come to fruition. In Nashville, there are 1 in 7 people and 1 in 5 children that have food insecurity," Kimberly shared about the project. "That means they don't know where they are going to get their next meal. The Store will be another resource to help families and individuals going through a hard time but working toward self-sufficiency."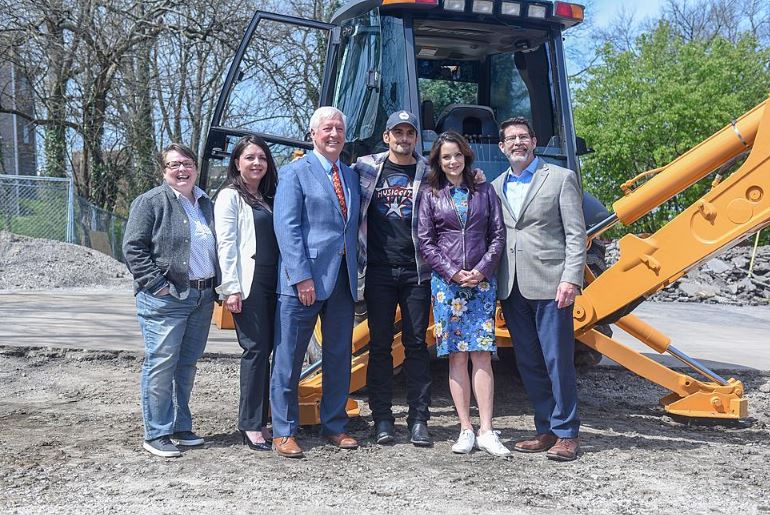 "Our goal is to give dignity to parents. They can go to the Store and shop in a completely normal way, from choosing the food to checking out, but with no money exchanging hands," Brad added. "The kids can even ride a mechanical pony out in front of the Store — no charge. Kids do not need the stress of wondering how their parents are going to feed them. In Nashville, we have the power of the benevolence of the residents to support the Store."
Yes, Brad got to play around with construction equipment…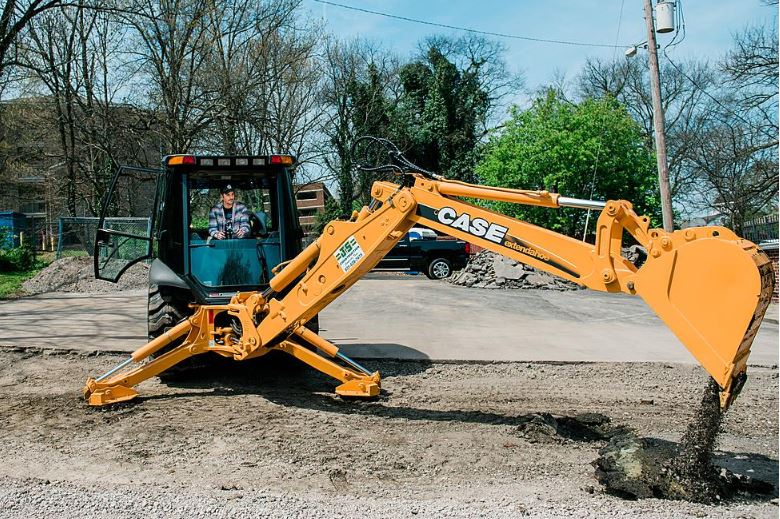 "Clients are given the opportunity to come to The Store for a one-year period. There is no charge to those referred or to the people and agencies that send them. They may shop for food to supplement their income during times of crisis and as they work toward self-sufficiency," The Store's
website
states.
The location will stock free donated food as well as deeply discounted food from the Second Harvest Food Bank along with help from other organizations. Personal care products will also be sourced locally and will be provided by Nashville's Thistle Farms.
How awesome is this?! Share this update on The Store with other Brad Paisley and Kimberly Williams-Paisley fans!