This country music star might have discovered the key to human cloning, kidding. Sara Evans' daughters Olivia and Audrey certainly resemble their mother!
Sara Evans' daughters are both growing up fast.  Before marrying University of Alabama football star-turned-sportscaster Jay Barker on June 14, 2008, country music artist Sara Evans was married to aspiring politician Craig Schelske. That marriage, which ended in an extremely messy divorce on September 28, 2007, produced three beautiful children— son Avery Jack Schelske (1999) and daughters Olivia Margaret Schelske (January 22, 2003) and Audrey Elizabeth Schelske (October 6, 2004).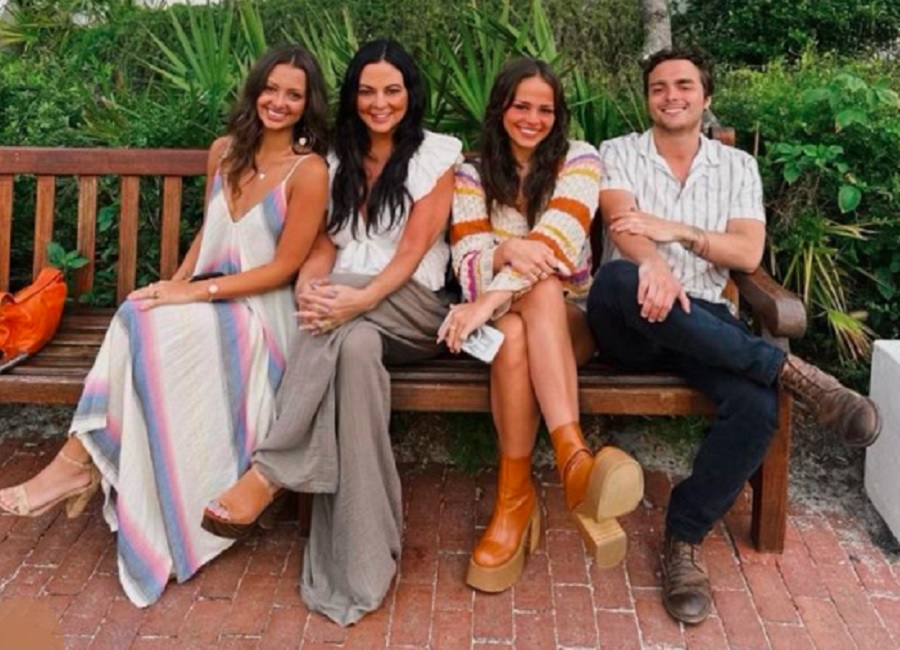 All three children adopted their stepfather's surname.
Sara has now filed for divorce from Jay Barker and he was reportedly arrested for domestic violence against Sara in January of 2022.
Learn more about Sara Evans' daughters below!
View this post on Instagram
Sara and her three children relocated to Mountain Brook, Alabama, to reside with Barker and his four children with former wife Amy DiGiovanna— Andrew (1999), Braxton (2000), and twins Sarah Ashlee and Harrison (2001). After just over decade as a family unit, the blended family seems more bonded than ever!
While scanning though the star's very active Instagram account, you can't help but notice how much Sara Evans' daughters Olivia, 20, and Audrey, 19, take after their gorgeous mother! Here's the photographic proof of their jaw-dropping similarities…
Sara Evans' Daughters: Olivia & Audrey
View this post on Instagram
View this post on Instagram
View this post on Instagram
The Trio
Besides being a carbon copy of her famous mother, eldest daughter Olivia is also following in her footsteps! The star's 2017 album Words features the teen singing back-up vocals. Evans and her two oldest children, Olivia and Avery, have also formed a band together called The Barker Family Band and released The Barker Family Band EP in 2019.
"Family is everything to me and making a record like this has been a dream for me since my kids were little," Sara explained in a statement. "They were literally raised on a tour bus around music and this is something that I've wanted to do for a long time. I'm honored that I get to make this music with them before they embark on their own careers as musicians."
It will be interesting to see how many of Evans-Barker kids turn music into a full-fledged career. Only time will tell! Until then, we'll just enjoy watching them grow into adults.
Share this closer look at Sara Evans' daughters with other fans!