Country music singer-songwriter Rodney Atkins and wife Rose Falcon Atkins had two adorable boys together ...More here.
Country music artist Rodney Atkins and wife Rose Falcon Atkins welcomed their second son together into the world on August 26, 2019.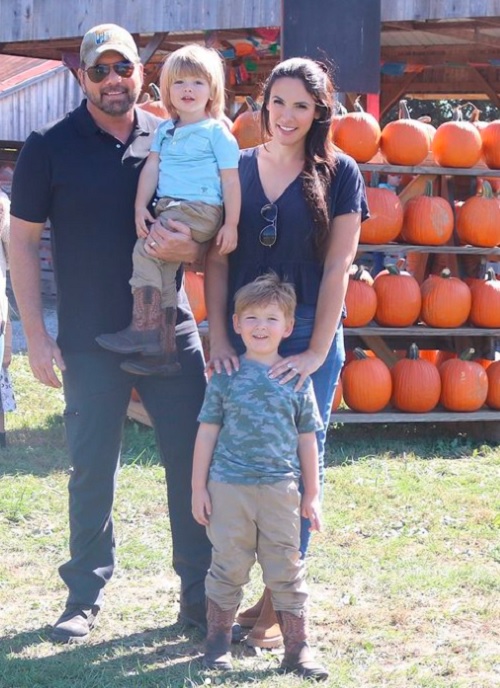 Scout Falcon Atkins was born in Nashville, Tennessee, weighing 8 lbs., 11 oz.  Scout joined his older brother Ryder Falcon Atkins who is 4 years old.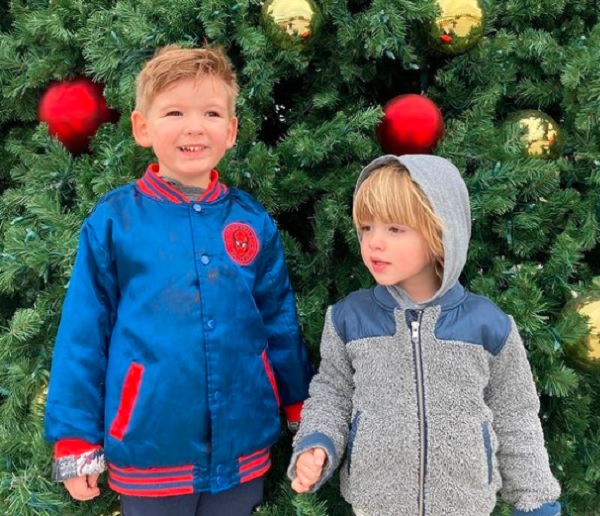 Rose shared a cute picture of Scout to Instagram:
Scout is already 2 years old and has plenty of fun with his older brother.
Scout is Rodney Atkins' third son.  He is also the proud father of 4 year old Ryder Falcon Atkins born December 14, 2017.
Rodney is also father to 20-year-old Elijah (born September 28, 2001) from his first marriage.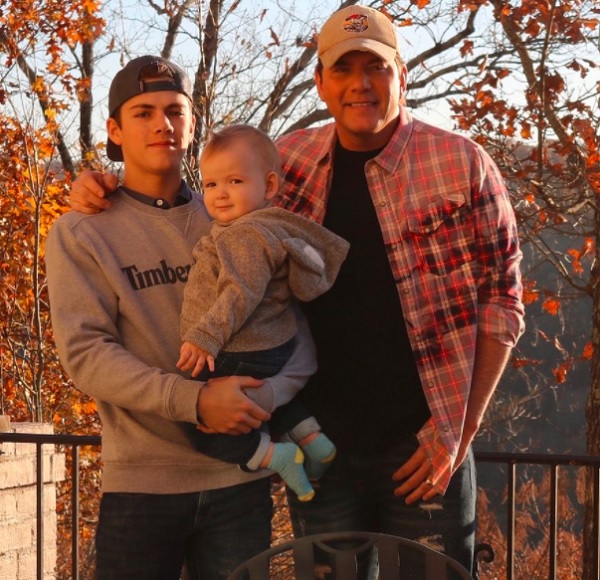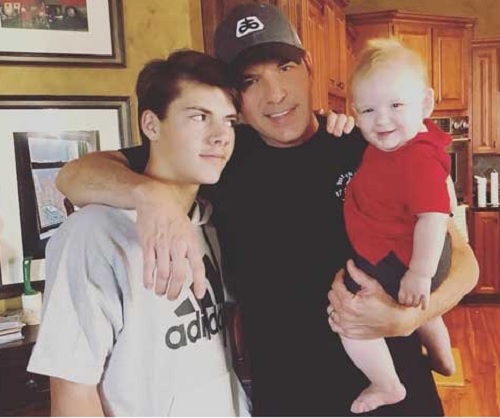 Congrats to Rodney Atkins and wife Rose on raising three boys! We look forward to seeing more pictures of the Atkins' family! Share this update with other fans and check out how the couple broke their pregnancy news below…
"My Life" Lyrics
My eyes are brown
I spent my whole life looking down
Dodging punches, bounced around
Telling myself I wasn't no count
I'm starting to see things different now
Out of nowhere you showed up
Said you liked my edges rough
Felt your touch and for the first time
I didn't wanna buck
I love my eyes 'cause you look into 'em
And I love my name 'cause you say it, baby
I love my heart 'cause you stole it
My kiss 'cause you want it
My mind 'cause you're on it every minute
I love my life 'cause you're in it
A vagabond
Just running from my blood
Keeping my back to the sun
The whiskey on my breath
Bitter words on my tongue
Showed you the truth
You kissed my scars
And the faded faces on my cards
Ain't the man I used to be
Because of who you are
I love my eyes 'cause you look into 'em
And I love my name 'cause you say it, baby
I love my heart 'cause you stole it
My kiss 'cause you want it
My mind 'cause you're on it every minute
I love my life 'cause you're in it
It's just the beginning of
A beautiful ending love
Your love makes life worth living, worth living
I love my eyes 'cause you look into 'em
And I love my name 'cause you say it, baby
I love my heart 'cause you stole it
My kiss 'cause you want it
My mind 'cause you're on it every minute
I love my life 'cause you're in it
I love my life 'cause you're in it