Enjoy watching rising country music star Riley Thompson's performances on American Idol and learn more about Riley here. . .
Riley Thompson remains the youngest contestant of the 2019 American Idol season and manages to make the top 14 performers.  Riley stated, "I've been singing since I was little," she said. "I had my first solo when I was in day care when I was 4. That's when I really thought I wanted to do music.  My coach was saying that I should start writing songs and going on gigs, so I started performing in restaurants and bars here in Mabank. Then I got lessons."
Learn more about Riley Thompson and watch some of her top performances below.
Riley Thompson Bio and Key Facts
Hometown:  Mabank, Texas
Riley Thompson Age:  16 years old
Occupation:  Sophomore at Mabank High School and member of the  cheer-leading squad
Riley is the daughter of Ann Marie and Mike Thompson. They joined her for her American Idol trips along with Riley's 6-year-old sister and grandmother.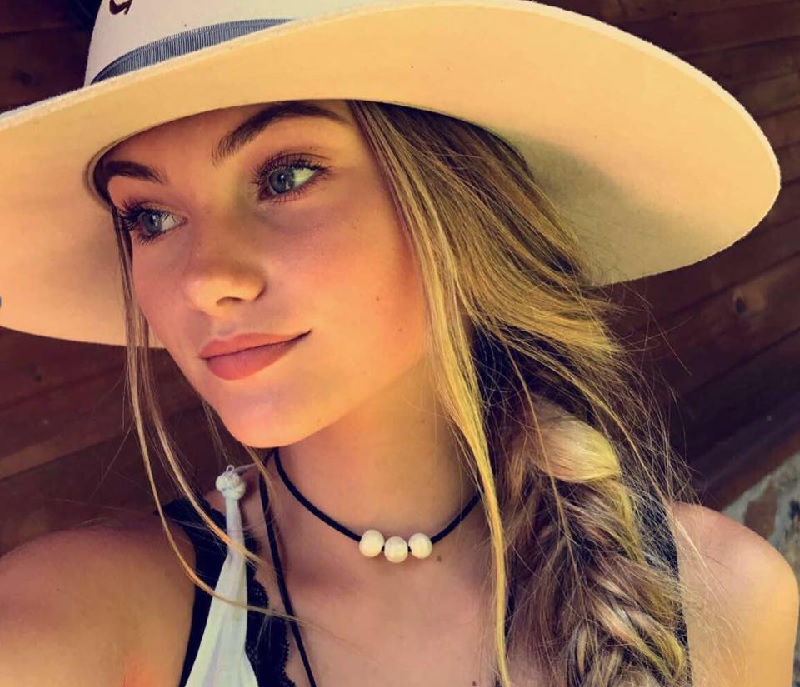 Thompson competed in the Texas Music City Songwriter Competition at the age of 15 and finished in the top five with two of her songs written in the same week they were performed.
Enjoy watching some of Riley's top performances below including:
Oh Daddy Audition for American Idol
Mama's Broken Heart
Jolene
Duet with Brett Young
Riley Thompson American Idol Audition
Riley Thompson sings an original song "Oh Daddy" in her American Idol audition.
Riley's Performance of Mama's Broken Heart
Riley Thompson Sings "Mama's Broken Heart" by Miranda Lambert during the American Idol Top 40 Showcase round at the Disney Aulani resort and spa in Hawaii in front of Katy Perry, Lionel Richie and Luke Bryan.
Riley Performs Jolene
Riley Thompson Sings "Jolene" by Dolly Parton during the Top 20 Solo round on American Idol in front of Lionel Richie, Luke Bryan and Katy Perry.
Riley's Duet with Brett Young
Riley Thompson and Brett Young perform "Like I Loved You" during the American Idol 2019 Top 20 All-Star Duets round in front of a live audience and judges Luke Bryan, Katy Perry and Lionel Richie.
Riley was a big fan of performing with Brett and posted to her Instagram page.
Riley is joined in the Top 14 by her fellow East Texan peer Laci Kaye Booth. Booth is a Livingston, Texas native and also performed with Brett Young by singing  "Mercy" during the American Idol duets episode.
Remember to "share" this with other Country Music fans and follow Riley below.
Related article:  Watch Riley's Top 14 American Idol Performance
Follow Riley Thompson: